News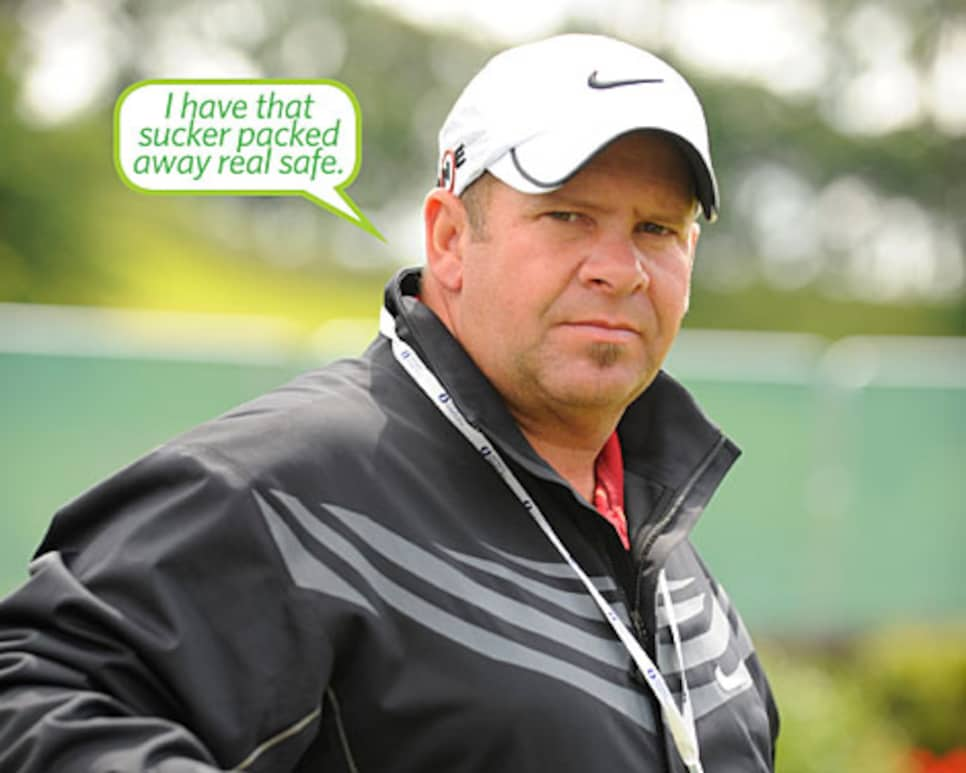 *Don Cooper has been carrying Lucas Glover's clubs since they hooked up on the Nationwide Tour six years ago. No doubt, their lives changed after the U.S. Open, but not their attitudes. *
Grillroom:__ You stayed at the Turnberry hotel for the British Open. High cotton for a caddie, no? __
Cooper: That's Lucas for you. He said he wanted us close this week. He's more than a boss. He's a friend.
Not really. He's been playing ever since. Two weeks off after this, though. We need to see our families.
You both spoke about how Lucas "found something" before the U.S. Open. What was it?
We haven't really talked about it, but I think we're thinking the same thing. At the qualifying Monday after Memorial, the range had only hard balls. They'd crack his driver face. So he practiced more tempo, swinging not hitting, if you know what I mean. Slowing down a bit.
And he carried that to Bethpage?
He was all smiles there. It really struck me Sunday night, when we're just starting the final round. Lucas hit this perfect 3-wood off the No. 2 tee. We were done until the next morning, but I had a good feeling.
What about the 8-iron to No. 16 Monday?
Sweet. When Phil Mickelson eagled No. 13, we're watching the board at No. 12, and Lucas said "We need to make birdie." Sure enough, he made that one at 16.
You've always had a good feeling about him.
Absolutely. People who are surprised he won a major haven't been watching closely. Golfers out here have, though, and they knew how talented he is. They were also happy for him because he's such a good guy.
Some other caddies dread going to work because their players are no fun. Lucas is hilarious. Has a good heart. His win was popular in the locker room, I can tell you that.
You guys didn't even have a beer Monday night in Bethpage?
Not together. He was off doing a bunch of stuff. I drove to Hartford for our next tournament. The people I was staying with there had this big family portrait. They took it down, and hung the flag I brought from Bethpage. No. 18. I have that sucker packed away real safe. I'll ask Lucas to sign it for me, if things ever slow down.