News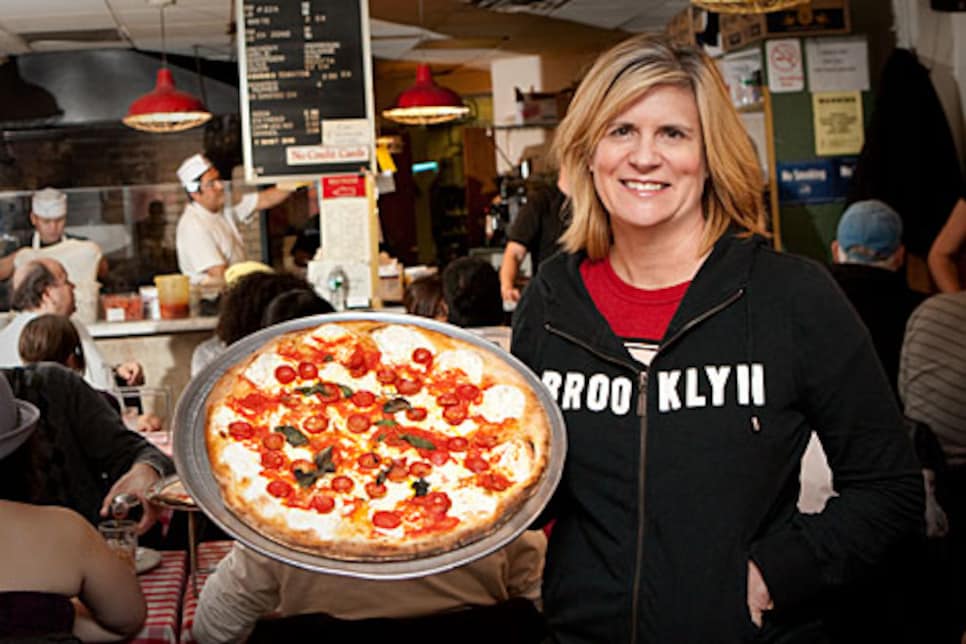 *Lori Garbacz (GAR-ba-see) played the LPGA from 1979-95, winning the 1989 Circle K Tucson Open. At the 1991 U.S. Women's Open she protested slow play by calling Domino's on No. 14 and having a pizza delivered to the 17th tee. Garbacz, 51, still marches to her own beat. *
Grillroom:__ What've you been up to? __
Garbacz: I came to New York to teach golf and figure out what I wanted to do when I grew up. I became an event planner at a financial firm, then everything hit the fan with financial stuff and I lost my job. I'm back in college working on my BS in business, and I do volunteer work for New York Cares, which helps 400,000 disadvantaged New Yorkers.
Once a year if I am lucky.
What drove me off the tour is I got the yips with my full swing. Then I overthought it, and the more I tried to fix it the worse it got. Of course I miss it. I love golf. After 10 years of dropping it totally, I'm getting back into it because it was always so spiritual to me. I was an artist, not a mechanic. To me it was like painting. A lot of that has gotten lost because now everyone pounds it like 400 yards, and they don't know how to hit shots.
What do you think of the state of the LPGA now?
I always thought we should be more like the WTA and be a worldwide tour, but with full-field events so you can develop talent. Call me a communist, but dammit it's all about developing talent.
What kind of pizza was it?
Pepperoni and mushroom. The pizza wasn't the point. Pace of play was the point. What were they doing? Checking their slide rules?
What percentage of people pronounce your name correctly?
And the worst pronunciation by a first-tee announcer was?
I'd get "garbage," but then I'd beat the crap out of the guy and he wouldn't do it again.
What would you like to be doing a year from now?
Fantasy world? I love New York City, and I'd love to be running New York Cares. I'd love to be doing non-profit work because that's what the LPGA and my parents taught me.