News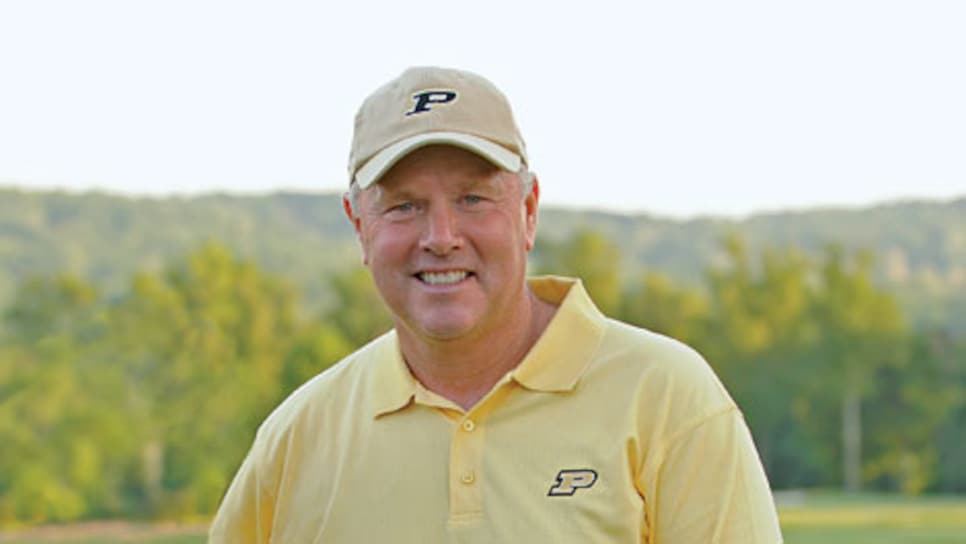 His induction into the GCAA Hall of Fame this month doesn't mean Devon Brouse, 60, is slowing down after 33 years as a college coach, first at North Carolina (where his players included Davis Love III) and, for the past 12 seasons, at his alma mater, Purdue, where he worked with 2009 NCAA champion Maria Hernandez.
Grillroom:__ How has college golf changed over the years? __
Brouse: It's a lot different. When I started, 1977, it was very much the haves and the have nots. College golf is better. It's certainly deeper. It's a lot more of a global game.
Is coaching more sophisticated?
Without question. You've got assistant coaches now who are a lot more qualified than head coaches 30 years ago. There is more opportunity now for coaches to go out and find kids who aren't developed fully.
Golf is such an individual sport. How hard is it to get kids to buy into the team concept?
It's tough. Because usually the most talented kids, the Davis Love types, those guys are all selfish. But that's how you test your mettle. If you can get them to accept 25 percent of what you're trying to sell, you're a pretty good coach.
You're one of a few in Division I who coaches men and women. How has that helped you as a coach?
I've learned patience with players. Worked harder at communications. The principles are the same. The psychology is the challenge. The guys are a lot more stubborn.
Some question whether college golf is the best way to develop professional golfers. Why is it still relevant?
Because our world and our culture and the human condition is important. If you just want somebody to be a robot and win golf tournaments, maybe [college] is not important.
But in terms of a player's development, college golf still works?
Absolutely. There are hundreds of examples of kids going to school and then playing professional golf [at a high level]. We didn't hurt their golf games. We didn't hold them back. We helped them grow and mature as people.