News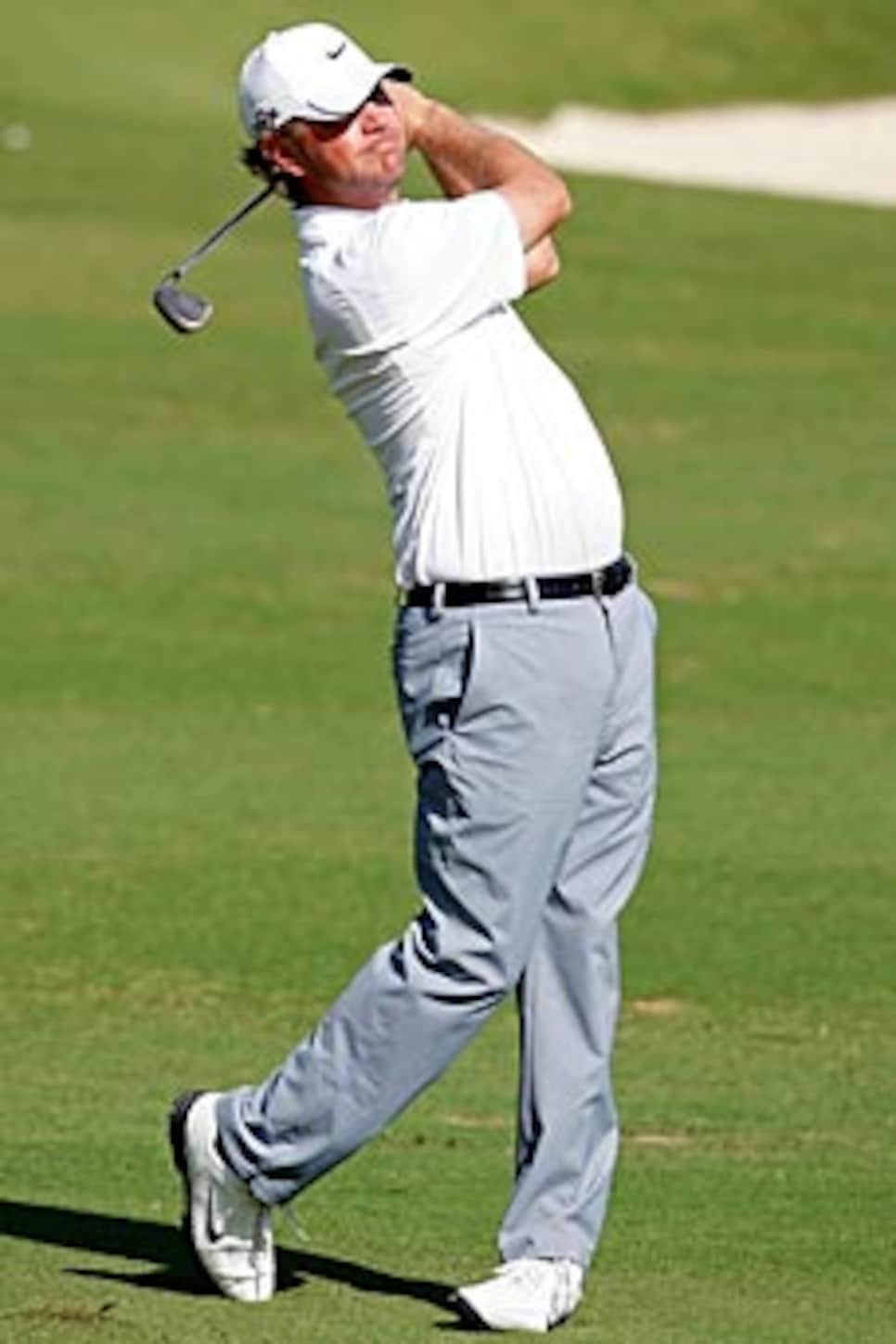 Glover made six birdies and an eagle in the first round.
SOUTHAMPTON, Bermuda (AP) -- Lucas Glover shot a course record Tuesday to dominate the first round of the PGA Grand Slam.
Glover hit six birdies and an eagle to finish at 6-under 65 at the newly renovated Port Royal Golf Course, but bogeys at Nos. 13 and 16 stopped him from taking total control of the tournament.
The U.S. Open champion owed his record-setting round to a hot putting, including monster putts of 60-plus feet on Nos. 4 and 17, which earned him the eagle and a two-shot lead over Stewart Cink.
"I played well," Glover said. "I'm really pleased with my round. I didn't know what to expect. I think, truthfully, not seeing the course might have helped, because we might not have known where some of the trouble was."
Despite missing several putts on the back nine, British Open champion Cink remained confident that he could chase down Glover.
"I think the greens are, they are tricky to read," Cink said. "I'll maybe slightly adjust for tomorrow."
While Glover and Cink had good rounds, Angel Cabrera and Y.E. Yang struggled. Cabrera finished five shots behind Glover, with four bogeys on the back nine. At the par-5 17th hole, Cabrera duffed two chip shots and then two-putted from 14 feet.
Yang, still recovering from the long flight from South Korea, finished with an even par 71.
"I tried my best," Yang said. "Unfortunately, I didn't hit under par. Fortunately, I didn't embarrass myself by hitting over par. Hopefully, tomorrow I'll end in on a stronger note."