News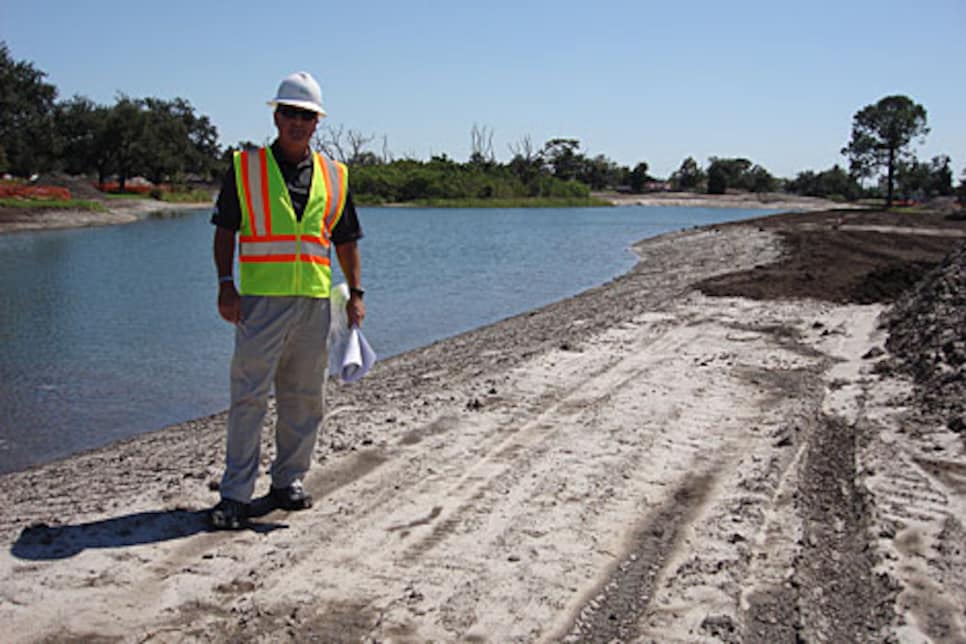 Kelly Gibson has continued his work in New Orleans by helping to restore a forgotten golf course.
Golf has taken its hits this year, from Barney Frank raising a congressional fuss over an elaborate Northern Trust party in the middle of an economic meltdown, to the Tiger Woods scandal that erupted over Thanksgiving weekend and continues to have legs into Christmas. But there were acts of good deeds, kindness and generosity throughout the year that still defines the sport and its participants. In this season of giving, that's where the spotlight belongs.
After Katrina, Kelly Gibson provided aid to the first responders, established a relief fund, and won the Bartlett Award given by the Golf Writers Association of America for his contributions to society. While his playing career continues to ebb, the New Orleans native has melded the experience of working with Pete Dye on the TPC of Louisiana with a passion for restoring golf in his city.
Gibson's latest consulting project involves what is believed to be one of the first courses designed by an African-American, Joseph M. Bartholomew GC in the Gentilly District not far from Lakefront Airport and the Industrial Canal.
Gentilly is described as a broad, predominantly middle-class and racially diverse section of New Orleans. "It was a good eight feet under water for almost a month," Gibson said Monday night. Asked if the course ever opened after the floodwaters receded, Gibson said quite simply, "Not a chance."
Gibson had credibility not only as a tour player, and nouveau designer, but also as the consultant behind a renovation at Tchefuncta GC, about 45 minutes north of the city. Being a native son, his pitch about being able to bring the best team to New Orleans at an appropriate price sold the city. "I wanted to see a better New Orleans," Gibson said. "And I wanted to see it better through golf."
Ann Macdonald, head of the City of New Orleans Parks and Parkways office, told the New Orleans Times-Picayune in August that the redevelopment of Bartholomew GC is a key element in the survival of the Pontchartrain Park neighborhood. "Without it, the community can't come back," Macdonald said. "Without the community, the course can't come back."
Scheduled to open in November 2010, Bartholomew GC was just awarded the city's first First Tee Program. The hook is a natural: According to the African-American Registry, Bartholomew started caddieing at Audubon GC, then migrated across town to Metairie GC, where a wealthy member saw his talents and sent him to New York to learn golf course design, reportedly under Seth Raynor. He returned to New Orleans in 1922 to oversee construction of Metairie's new course.
For all his hard work, Bartholomew was never able to play Metairie, nor could he play City Park No. 1, City Park No. 2, or Pontchartrain Park (now Bartholomew GC) because of segregation. But Gibson is helping to restore his legacy, and is also working on renovation designs for the city's other course, Brechtel Park GC on the Westbank in Algiers.
"I take great pride in being from New Orleans and I hope it shows in my passion for this restoration," Gibson said in a follow-up e-mail. "We have accomplished many things in this city that most people thought would be impossible. Our education system is better, our government is getting better, and our golf courses are getting better. My goal all along was to leverage my PGA Tour credentials to bring the best possible team to New Orleans and I feel that I have accomplished that."
When he got the call from his mother, Parker McLachlin wasn't exactly sure where the next $24,000 would come from. He was struggling through his third season on tour, but was looking for a charitable outlet to lend his name, and money. His mom, Beth, was on the board of the Hawaiian High School Athletic Association Hall of Honor Scholarship program that had was looking for a donor.
" They needed help in tough economic times," McLachlin said from his home in Scottsdale, Ariz. "But this year, it was tough economic times for me." McLaughlin won the Reno-Tahoe Open in 2008 for a two-year exemption, but was in the midst of a season where he only made 10 cuts. Rather than wait until the next top-10, McLahlin followed through with the pledge.
McLachlin's parents spent over 40 years in education. Chris McLachlin, his father, was Barack Obama's basketball coach and athletic director at Punahou High. Originally state funded, then supported by the Honolulu Advertiser before the newspaper industry went south, the Hall of Honor awards 12 $2,000 scholarships to student athletes, girls and boys, based on achievement and need.
By keeping the program alive, McLachlin hopes Hawaii natives like Phillies centerfielder Shane Victorino, decathalete Bryan Clay and golfer Michelle Wie get on board. He has received letters and e-mails from over half the recipients, who were "super, super charged up" about their financial aid. And although he finished 176th on the money list with $275,073, McLachin has already pledged for 2010.
A win that continues to pay off
On Dec. 10, the Elk Grove Unified School District in Sacramento, Ca. received a check for $70,000 that will keep high school golf alive through the 2012 season. The donation, made by Champions Tour golfer Loren Roberts after winning the Charles Schwab Cup, was inspired by three members of the Northern California Minority Junior Golf Scholarship Association attending the Schwab Cup Championship at Sonoma (Ca.) CC.
"They made such a great impression on me," Roberts said Tuesday of James Reede III, Julian Woodfork, and Will Smart. All honor students, with a combined index of under 10, they were introduced to Roberts by Reede's father, Dr. James Reede. It was a learning process for everybody.
"By observing him during the tournament I now realize why my dad always emphasizes (the) four words of focus, attitude, consistency, and patience," James III wrote in an e-mail after the tournament.
Last week, Dr. Reede called Roberts to see if he could name the championship trophies after Loren and his wife Kim, who went to school at another school district in Sacramento. Roberts, who grew up down the coast in San Luis Obispo, was humbled by the gesture.
"That's what the Schwab Cup is for," said Roberts, who used a portion of his Schwab Cup earnings in 2007 to support the First Tee program in Memphis.