News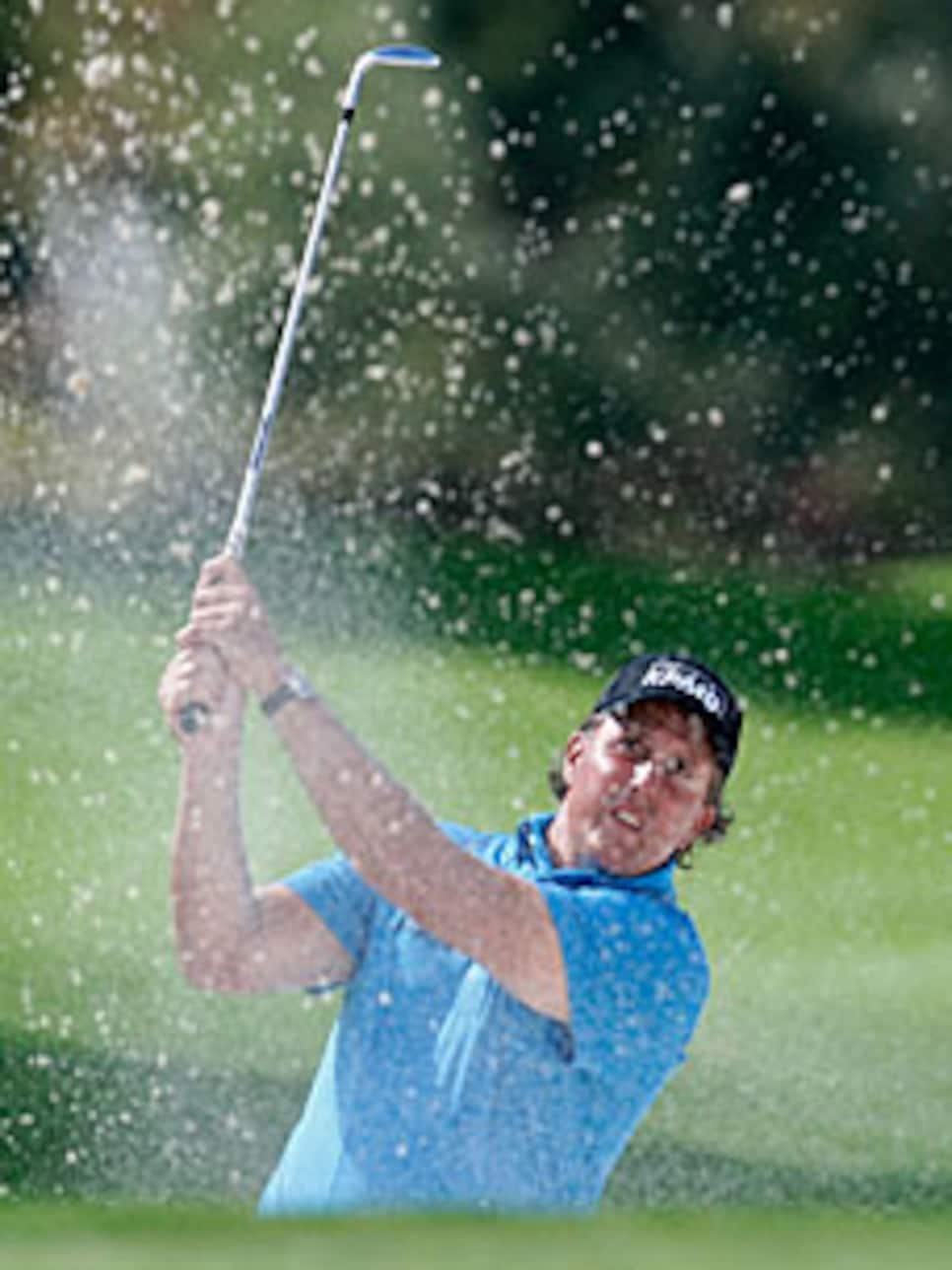 Phil Mickelson hits out of a sand trap onto the 10th green during the final round of the Tour Championship.
1. Phil Mickelson wins the Tour Championship, his first title since his wife and mother were stricken with breast cancer.
A tough year for Lefty has a happy ending.
2. Tiger Woods, second at East Lake, is the 2009 FedEx Cup champion.
Bottom line? Pretty astonishing for a guy coming off a broken leg and major knee surgery.
3. The playoffs conclude; the nitpicking of the system goes on.
Rule No. 1 about playoff formats: If the athletes can't explain them, the fans won't understand them.
4. Tim Finchem says economy could cost PGA Tour events between now and 2011.
Reading the papers from Flint, Milwaukee and Orlando, we'd say it already has.
__5. Great Britain & Ireland wins the Vivendi Trophy, which used to be called the Seve Trophy. __
Heck of a way to treat a Hall of Famer with a serious illness, don't you think?
6. LPGA commissioner search reportedly down to USGA's Pete Bevacqua and WNBA's Donna Orender.
Both excellent choices. Could have used them four years ago.
7. Tom Pernice Jr. takes the SAS Championship in his Champions Tour debut.
Poor Mark O'Meara. Tiger Woods is never going to let him forget this.
8. Fred Couples sells his California estate for $9.56 million.
It's an interesting house--lots of television sets, but no telephones.
9. A new state golf association is launched in California.
As long as it doesn't hire the same outfit calculating the state budget to do the handicap service, it will be fine.