News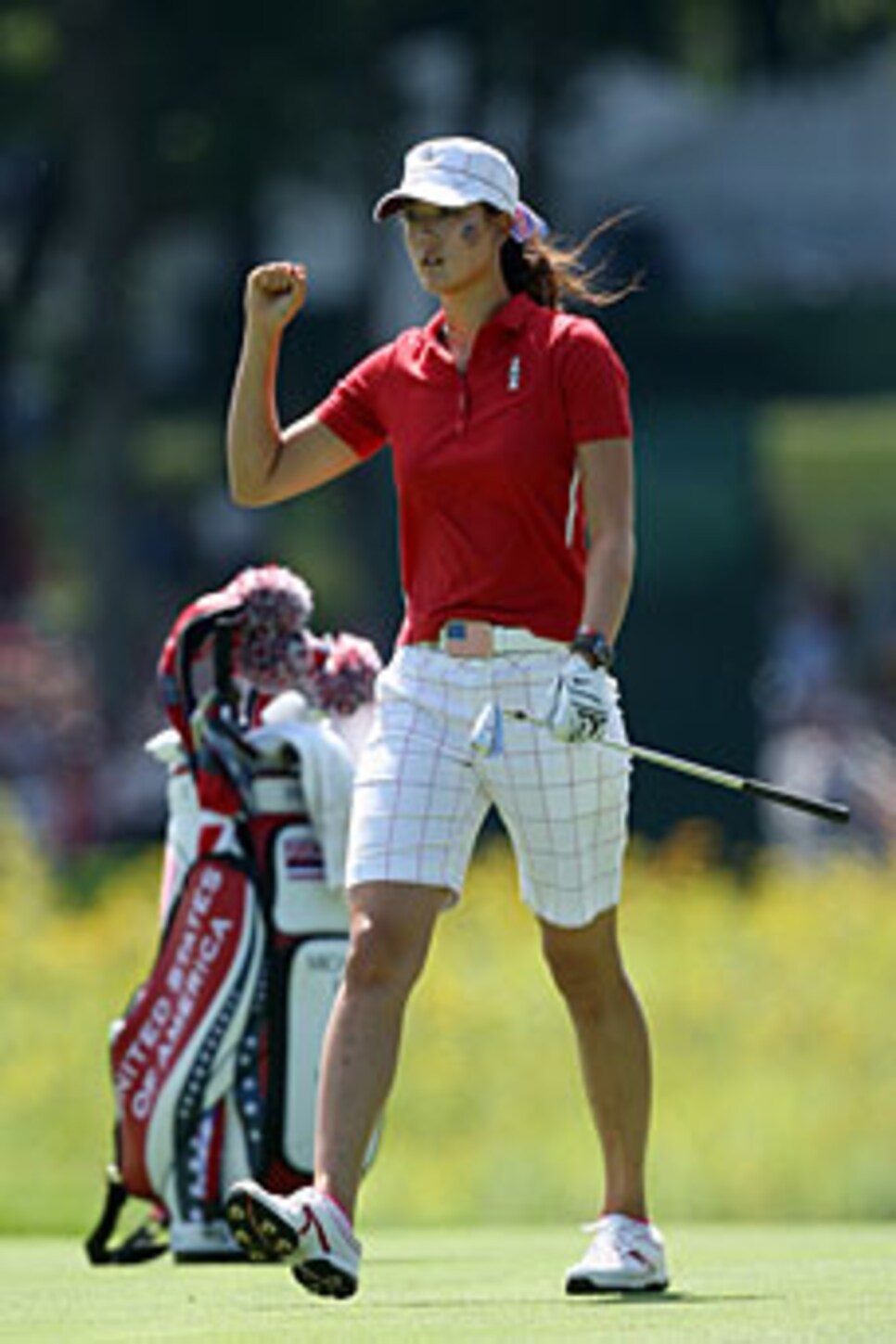 Michelle Wie of the USA hits her second shot close at the 6th hole during the Sunday singles matches at the 2009 Solheim Cup Matches
1. The United States defeats Europe in the Solheim Cup, 16-12.
Our take? Both sides should probably be happy Korea doesn't field a team.
2. Michelle Wie is the unexpected breakout star for the Americans.
How unexpected? She and Morgan Pressel are new BFFs (ask your kids what that means).
3. The only negative of the Cup? The interminable six-hour rounds the first two days.
Where's John Paramor when you need him?
4. Ryan Moore wins the Wyndham Championship for his first PGA Tour title.
He wasn't the first to win on tour in a tight shirt—just the first to do so in a painter's hat.
5. Sergio Garcia's rotten season continues with final-round collapse in Greensboro.
Most years, Garcia could call buddy Adam Scott for a pick-me-up. But not this year.
6. Report: Tiger Woods and Barack Obama to play together on Martha's Vineyard.
Tiger promised not to bring up health care if Obama didn't ask about Y.E. Yang.
7. Former Duke golfer Andrew Giuliani chosen for Golf Channel's latest installment of "Big Break" reality show.
Just as long as he understands that if he loses, he can't sue.
8. British newspaper reports Prince Andrew's handicap has fallen to 4.
Probably because no one has the nerve to make His Royal Highness putt a three-footer.
9. PGA Tour Playoffs set to begin at Liberty National, a former garbage dump.
So when some player calls the course a piece of trash, no one should be offended.