News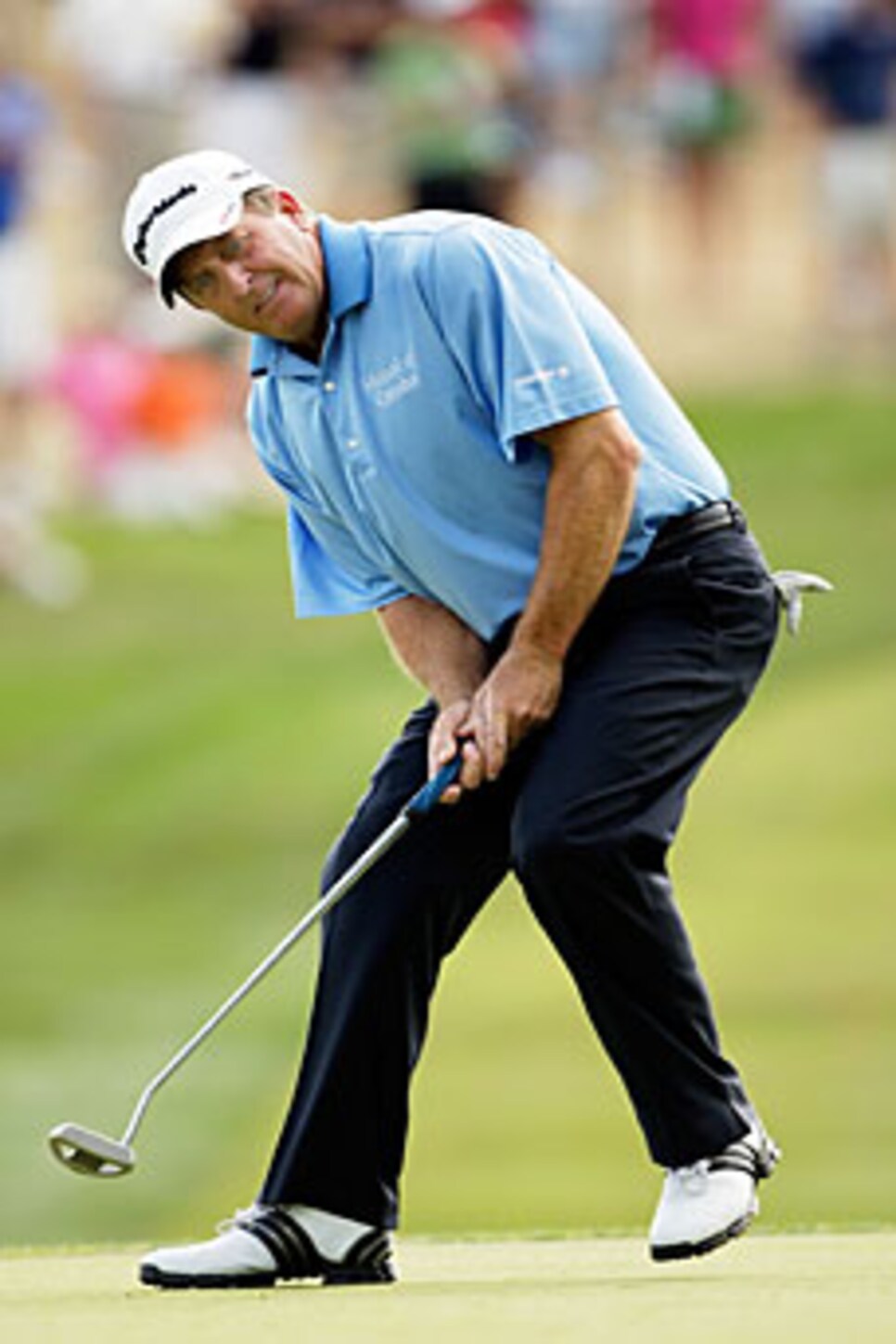 Fred Funk reacts after just missing a putt on the 16th hole during the U.S. Senior Open Crooked Stick Golf Club in Carmel, Indiana.
1. Fred Funk shoots record-breaking 20-under 268 to win U.S. Senior Open at Crooked Stick.
Hard to say who looked more shocked in defeat, Greg Norman or Pete Dye.
2. Tiger Woods takes the Buick Open, his fourth PGA Tour title of 2009.
Woods nearly won the grand slam this year. He missed by only eight weeks.
3. Scotland's Catriona Matthew wins the Women's British Open.
More fun for Scottish fans than worrying over the latest Colin Montgomerie-Sandy Lyle catfight.
4. PGA Tour bids Warwick Hills farewell after 51 years.
Although there's a home for the 17th hole's rowdy fans at the Phoenix Open if they want to make the trip.
5. Michelle Wie named to U.S. Solheim Cup team by captain Beth Daniel.
Before you get incensed, someone named Tania Elosegui made the European squad.
6. R&A names 10 rookies to the GB&I Walker Cup team.
If the U.S. can win the Ryder Cup without Tiger Woods, anything is possible.
7. Champions Tour contemplating an event in Dubai for 2010.
One tip for the players: Don't buy any real estate while you're over there.
8. John Daly at the Buick: vows he's settled down, shoots 88 in a stupor, talks retirement, mentions new reality show.
That should take care of the first episode.
9. Indiana course to allow goose hunting on its grounds.
Kind of gives new meaning to the term "shotgun start," doesn't it?