News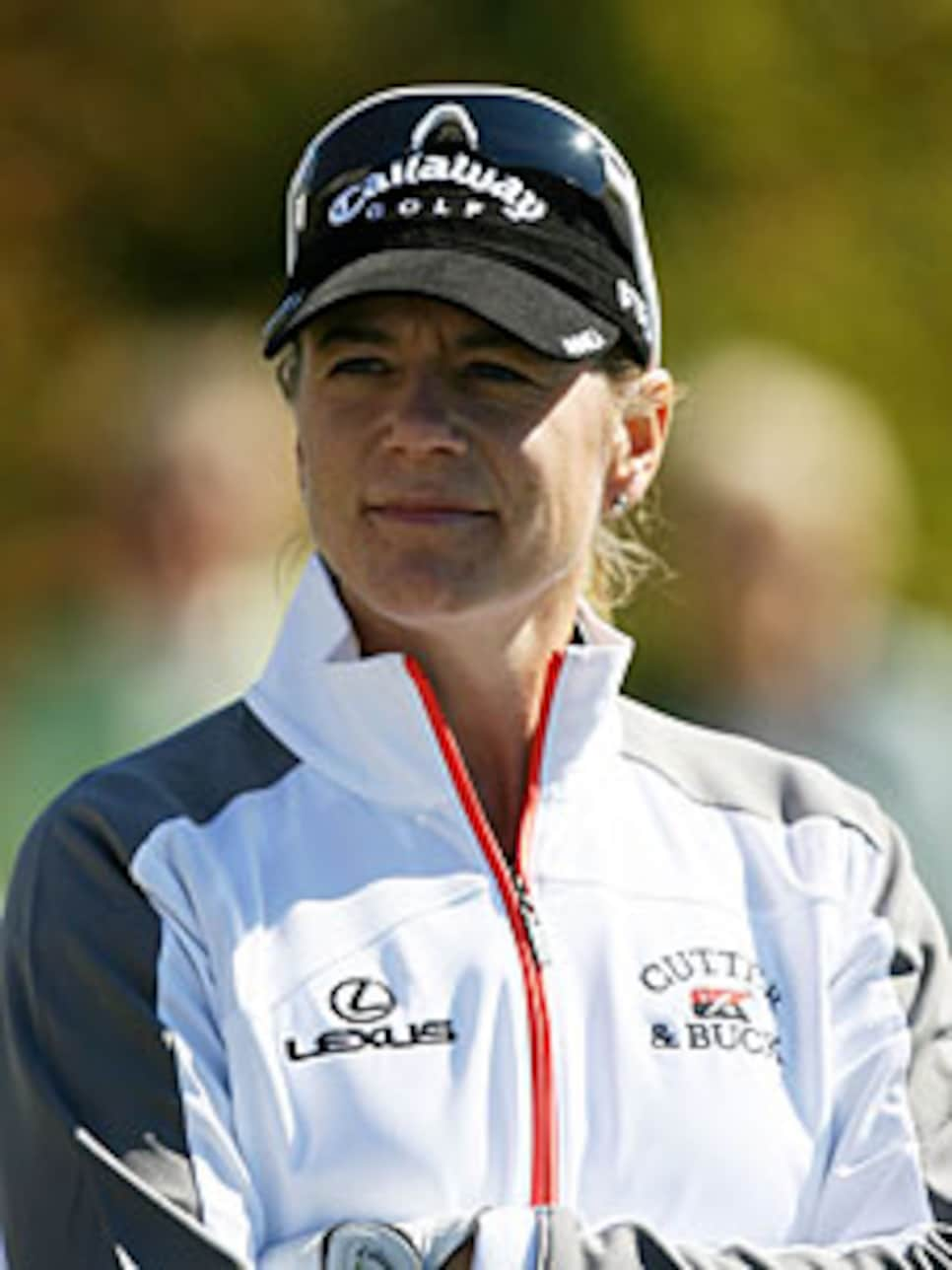 Annika Sorenstam pauses between swings during the Annika Celebration 'Skins Game' at the Ginn Reunion Resort.
1. Eun-Hee Ji's 20-foot birdie putt on final hole wins U.S. Women's Open.
We'd like to say she'll become a household name. But it didn't work for Hilary Lunke. Or Birdie Kim.
2. USGA unveils changes to U.S. Women's Open qualifying system.
Why? So Michelle Wie and Natalie Gulbis will be eligible next year, that's why.
3. Player revolt ends Carolyn Bivens' four-year run as LPGA commissioner.
The final insult: The players made their feelings known in a letter instead of a Twitter.
4. Annika Sorenstam is surprise member of LPGA transition team.
That was the shortest retirement for an athlete since Brett Favre.
5. Steve Stricker survives 36-hole windup to win John Deere Classic.
He collects $774,000, plus a pretty good deal on a new riding mower.
6. USGA's Mike Davis says 2015 U.S. Open might have different pars on different days.
What would you give to see the look on Joe Dey's face?
7. Martin Kaymer wins the Scottish Open, his second straight European Tour title in a row.
Who says some 20-year-old from Ireland is the best European golfer?
8. Padraig Harrington, readying for British Open defense, compares himself to Howard Hughes.
What does that mean? He's playing Turnberry in his bathrobe?
9. Phil Mickelson WDs from British Open to be with wife during cancer treatment.
He'll be missed at Turnberry. But he's got his priorities straight.