News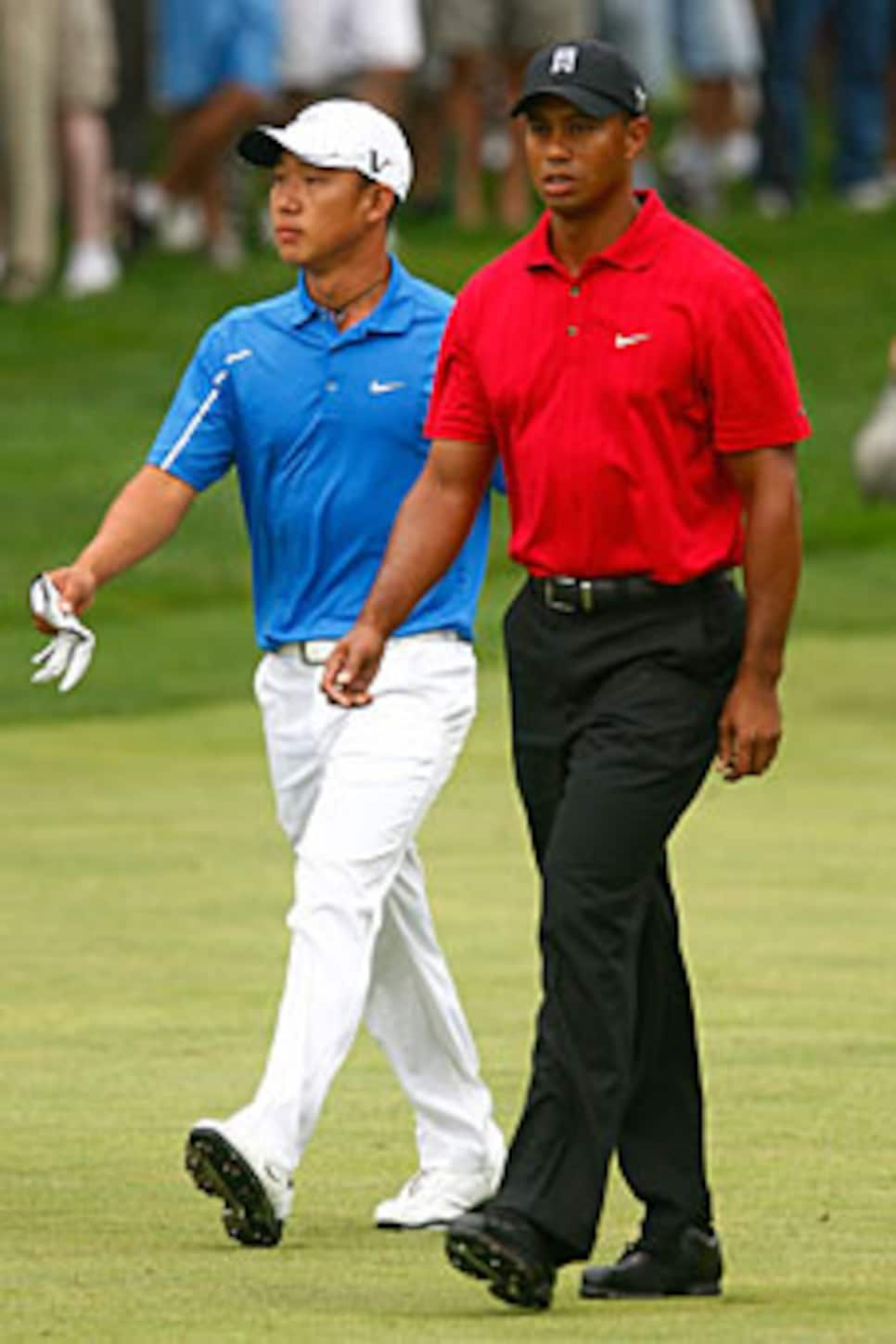 Tiger Woods walks with Anthony Kim in the 16th fairway during the final round of the AT&T National at the Congressional Country Club
1. Tiger Woods and Anthony Kim go head-to-head in final round of AT&T National.
Don't take it too hard, AK. You weren't the first; you surely won't be the last.
2. Of course, the weekend wasn't without its discouraging news for Tiger.
He fell one Grand Slam victory behind Roger Federer.
3. One year into drug testing, PGA Tour chief Tim Finchem reports no suspensions.
Although Jim Furyk in the clown costume probably made him pause.
4. PGA Tour decides to stick with 2010 implementation of new grooves regulations.
For those of you keeping score, golf has one set of rules. Still.
5. Kapalua stop becomes latest LPGA event to cease operations.
It took years for the LPGA to get a regular TV deal. Now that it has one, will there be anything left to watch?
6. Michelle Wie's closing 64 earns her a T-3 at Jamie Farr event.
Sooner or later, Wie is going to win--and sooner is looking like the better bet.
7. Illinois golf coach Mike Small wins the PGA Professional National Championship.
So when he tells his players to practice three-footers, they practice three-footers.
8. Barack Obama tells Russian news agency he doesn't like his golf swing.
Sounds as though Golf Channel has its next candidate for "The Haney Project."
9. General Motors announces plans to sell its nine-hole golf course in New Jersey.
You know what they say: Every little bit helps.