News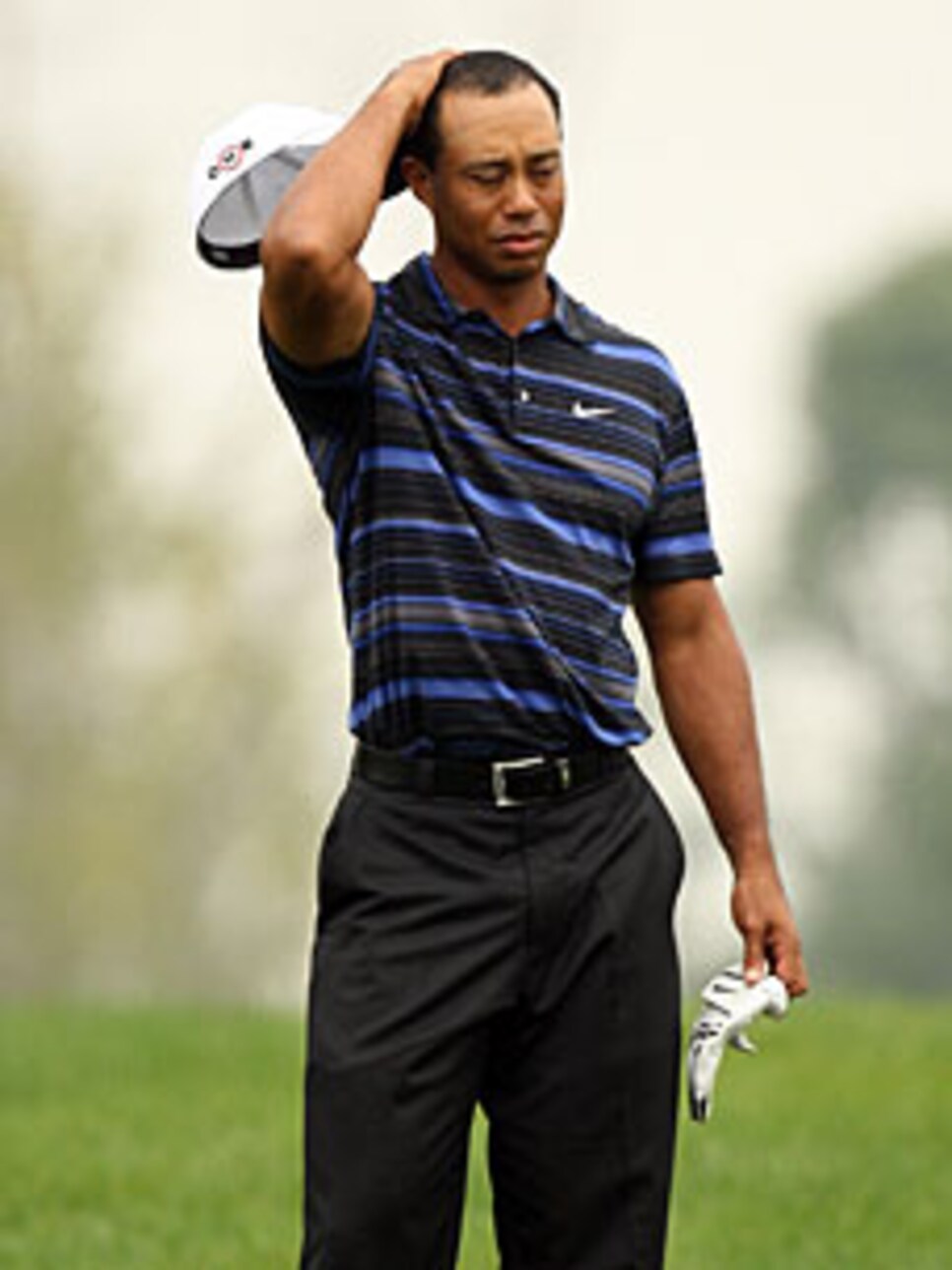 It's been a trying couple of week's for the world's No. 1 golfer.
1. Tiger Woods to take an "indefinite break" from golf to deal with family crisis.
As a devastated kid once said to Joe Jackson, "Say it ain't so."
2. PGA Tour, TV networks, fans and the rest of golf prepare for life without game's biggest star.
There have been some residual benefits. For instance, golf was never parodied on "Saturday Night Live" before.
3. Wisconsin buddies Steve Stricker and Jerry Kelly team to win the Shark Shootout.
How could you tell it was a silly season event? Stricker didn't cry after the win.
4. Adam Scott wins the Australian Open, a sign his season-long slump may be ending.
And if golf ever needed a superstar-in-waiting to burst out, now is the time.
5. David Duval among those who fail to earn their PGA Tour cards at Q school.
But if you want to catch Duval in 2010, try the Masters, U.S. and British Opens. Card or no card, he's eligible for all three.
6. Guinness record book recognizes Musselburgh as world's oldest course.
Scotland now can claim the Old Course and the Really Old Course as its own.
7. Waste Management takes over as title sponsor of Phoenix area PGA Tour event.
The company's first task: cleaning up the 16th hole.
8. USD golfer Gunner Wiebe beats his coach, Tim Mickelson, in 18-hole playoff for spot in San Diego Open.
Not exactly Tiger Woods-Rocco Mediate at the 2008 U.S. Open, but exciting nonetheless.
9. Biography Channel debuts documentary on the making of "Caddyshack," featuring interviews with everyone who acted in the film.
Except the gopher, of course.