News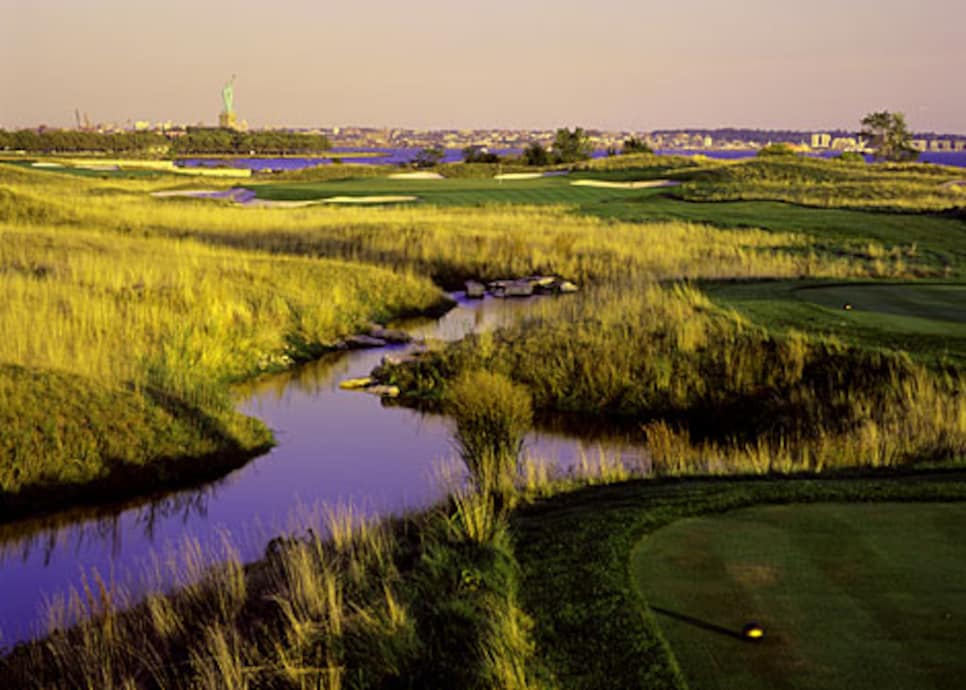 monumental view: Built on a former landfill, Barclays host ­Liberty National GC offers views of the namesake statue.
To achieve any degree of certainty in GOLF IS as futile as trying to hole a Rubik's Cube. But as the third rendition of the PGA Tour Playoffs for the FedEx Cup commenced at the Barclays at Liberty National GC, there are two things for which we can be sure, besides Tiger Woods protecting a 54-hole lead in a maj … oh, never mind.
Certainty No. 1: The winner of the season-long competition will not emerge until the completion of the Tour Championship.
Certainty No. 2: Because the tour brass was willing to yet again transmute the mathematical construct of its season-long competition—in a game predicated on grade-school arithmetic—no one can accuse them of being, to paraphrase late writer Helen Joy Davidman, "self-imprisoned in the ghetto of their smugness."
"We've been proving Yogi Berra wrong. It's been over before it's over," quipped Ty Votaw, the tour's executive vice president of communications and international affairs, in reviewing the first two years of the proclaimed new era in golf. "We feel good about the playoff changes. We are not above tinkering to make it better. And if we think we have to make more changes, we will."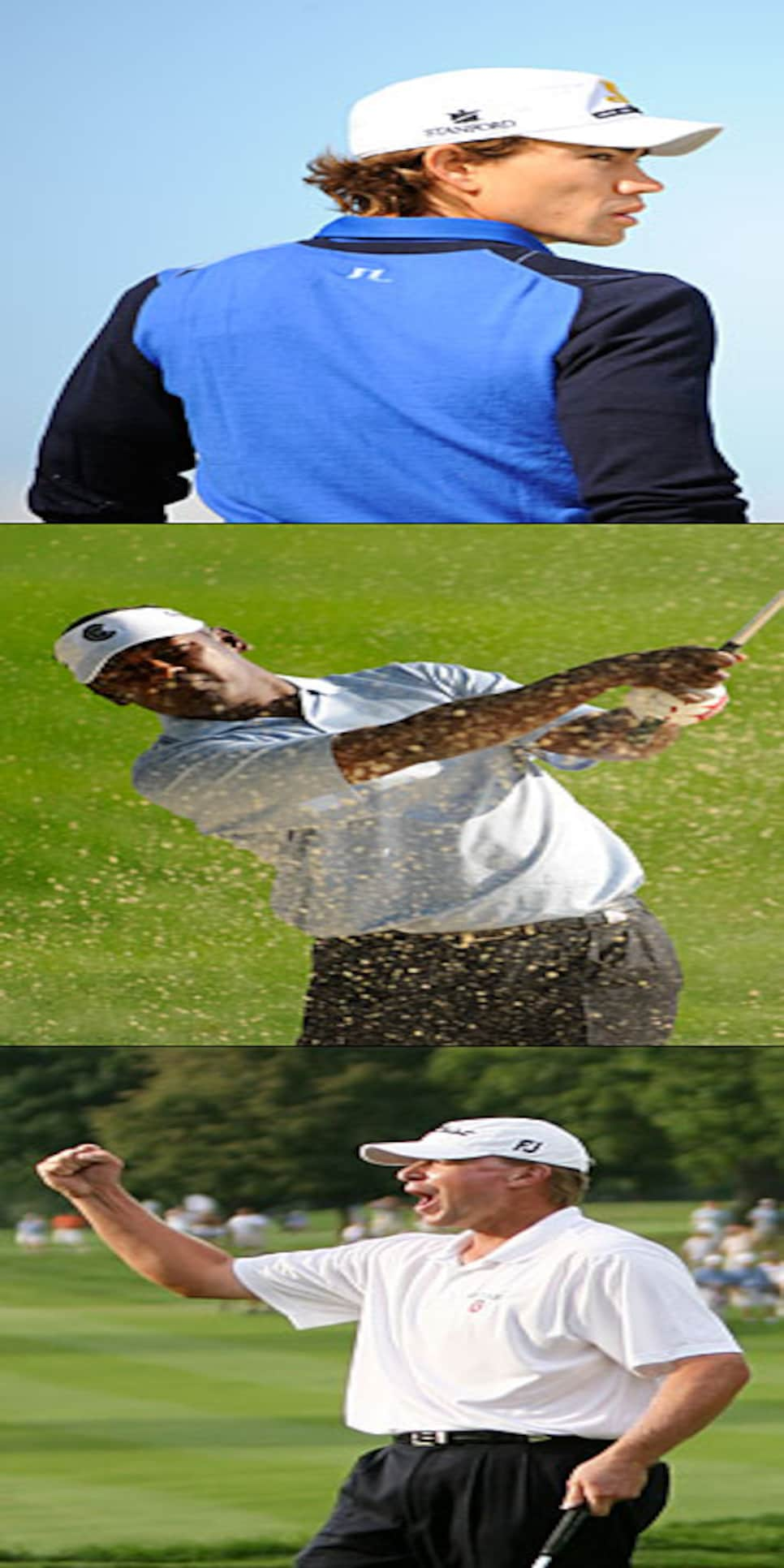 Hey, Rome wasn't built in a day either—though one wonders how many blueprints it took. Heaven protect us if the masterminds of the Bowl Championship Series offer input. Or Congress.
FedEx Cup 3.0 commences with 125 competitors, a common-sense reduction of 19 players that brings the field size in proportion to the number of fully exempt cards available. The field at the second event, the Deutsche Bank Championship, has been reduced to 100.
These are cosmetic tweaks. The substantive changes reside in the points structure, revamped to prevent a player from securing the title before he arrives at East Lake GC for the Tour Championship, a feat Vijay Singh achieved in Version 2.0. Quintuple points are available in the first three playoff events and total points continue to accumulate through the BMW Championship. The points reset for the Tour Championship in a range between 2,500 for the leader and 210 for 30th place. Each qualifier has a mathematical chance of winning the FedEx Cup, though the top five seeds have the best odds.
If you're confused, don't ­worry. Players would be, too, but such is their fate that they know their status throughout the 37-week regular season. "Believe me, there is not a time when we don't know. It's texted to us every week," said Jim Furyk. "I don't know if you can say you look forward to it so much as you know it's out there, and it's part of the season. It's the next thing we have on the schedule."
Not exactly a ringing endorsement. But, wait, there's less.
"I wish I could say guys talk about it, but they don't," ­veteran Steve Flesch said. "Guys want to play the events more for what each is than what the events mean in some playoff. Guys want to play the Tour Championship because it means they had a good year and they get to play East Lake. They want to play Cog Hill because they like it. They play for the event or the venue. And for the $7.5 million purses."
Not everyone is inside-the-leather blasé. Singh, 46, lit up when asked about defending his title, which was clinched by winning the Barclays and Deutsche Bank Championship.
"Yeah, now that the majors are over, I have to get ready for that," said Singh, who finished T-16 at the PGA and begins his defense well back in 56th place, knee surgery in January hobbling him all year. "I'm looking forward to it. Got some work to do, but I'm playing better. It's different than just defending a tournament. It's a whole process that takes weeks. You have to sustain what you are doing."
While Singh and Woods seized the first two Cups and the accompanying $10 million bonus, their thunder was muted by compelling runner-up storylines. Where have we heard that before? Oh, yeah, the 2009 majors.
In '07 Steve Stricker won the inaugural playoff event, the Barclays, and shed tears of joy over his first triumph in nearly six years. Last year, Camilo Villegas went on a tear, capturing the final two events for his first tour titles.
"Last year was definitely my time. I knew I was playing well, and I took advantage of that," said Villegas, who made an adjustment to his putting at the '08 PGA at Oakland Hills and finished T-4, the springboard to his fast finish. "It was a fun run. It was good to break through, show everybody where my game was, especially on what was a pretty good stage."
Not that Villegas, famous for his Spiderman-like crouch to read greens, has played poorly in '09, but an encore performance has eluded him. Though he made the cut in all four majors, the last of his three top-10s came in March at the WGC-CA Championship. Nevertheless, he begins the playoffs in 32nd place, eight slots higher than at this point in '08.
Buoying his hopes is the way he ended the PGA Championship. Villegas, who was T-51, birdied four of the final nine holes and strutted off with his Spidey senses tingling. "Just to end strong, it is something I am proud of," he said. "I don't know what that means for the next tournament, but I finished with a good attitude. You know, last year was good. I am not in the same place, but that's OK because it doesn't take much and then you are right there.
"Every year is different. Every week is different," he added. "You do the best you can with what's in front of you."
Every year has been different for the FedEx Cup. The tour is doing the best it can.