News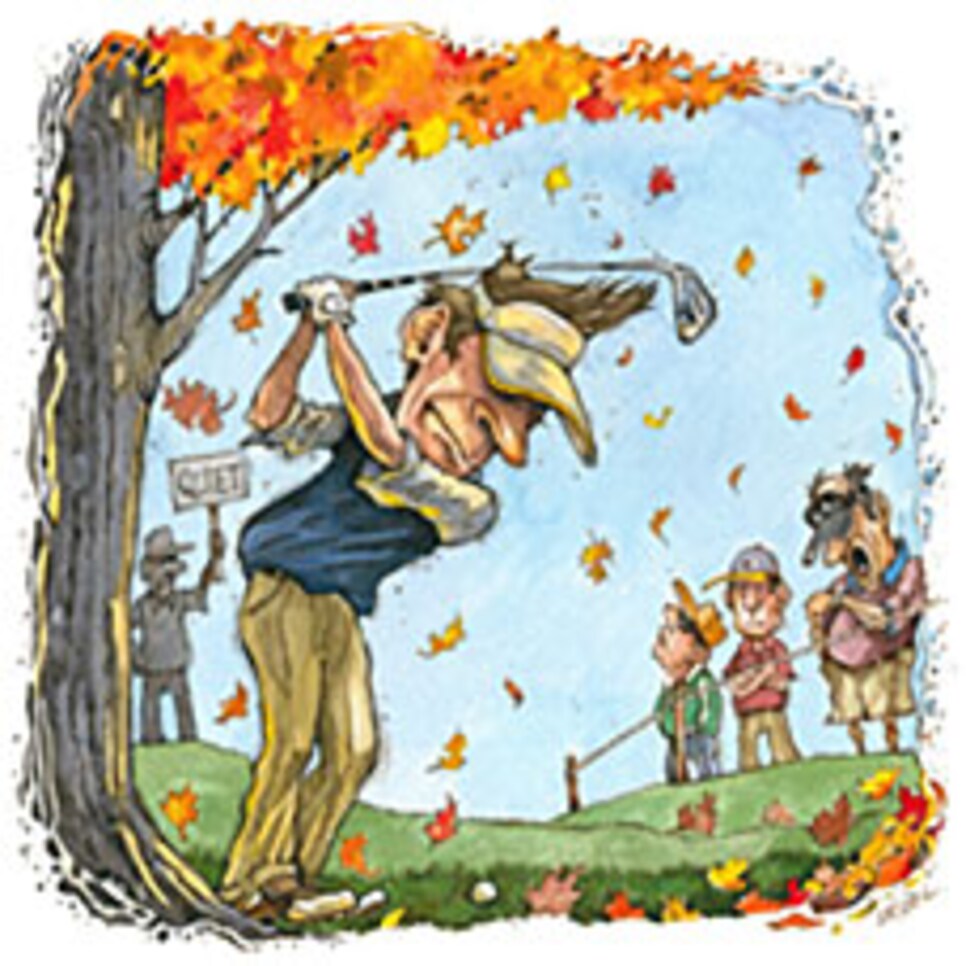 Fall Finish tournament directors have learned to make do with what they have.
Through the years on the PGA Tour, autumn events have been held from Napa, Calif., to Pensacola, Fla., Sutton, Mass., to Mobile, Ala., and Robinson, Ill., to Beaumont, Texas. But the circuit's shoulder season used to see its share of prime-time players. Fifty years ago, a few months after he won the U.S. Open, Billy Casper won three fall tournaments – Arnold Palmer played in two of them. Tiger Woods' second tour win came at the 1996 Walt Disney World/Oldsmobile Classic.
In 2009 the PGA Tour's five Fall Series tournaments in the wake of the FedEx Cup playoffs -- beginning with this week's Turning Stone Resort Championship in Vernon, N.Y. -- will be a bit short on star power but intent on producing a good show despite the crunch imposed by the calendar.
"We get some good players," said Randy Watkins, tournament director of the Viking Classic in Madison, Miss., "but we know we're not going to get the top 10 guys for sure." Among the Viking's early commitments, Watkins said, are David Toms, Heath Slocum, David Duval, Rocco Mediate, Steve Flesch, D.J. Trahan, Charles Howell III and John Senden -- recognizable if not household names.
"I don't have to spend a lot of time with certain folks," Watkins said of wooing players who wouldn't consider teeing it up there. "We are a particular product, and we don't try to be anything different than what we are. It would be like a high school football coach thinking he's in the SEC. But we don't apologize for what we are. We have a great event, play for a lot of money and the guys who come love coming here."
Watkins is a Mississippian who grew up in Jackson and played college golf at Ole Miss before a brief career on the PGA Tour. At one stage in its four-decade lifespan, the Mississippi tour stop was played opposite the British Open in July. "I played in it a couple of times and it was just brutally hot," said Watkins. "You could have fried hamburgers on the greens. Right now, it's a better fit."
But a slot during the heart of football season has other potential perils, beyond missing marquee golfers. This year the tournament made a point to be held during a weekend when both Mississippi and Mississippi State are on the road at Auburn and Kentucky, respectively. "If Ole Miss continues to play well, that will steal a lot of time and space from us, but we got a break with the schedule," said Watkins, who spices up the event by holding cooking shows hosted by Food Network stars. "The players love Viking [a manufacturer of high-end cooking ranges], and several have been to Greenwood and to the company's cooking schools."
The final five tournaments are a brotherhood of sorts, with shared concerns and challenges. "We all fight the same battles. It's just so late in the year," Watkins said. "The sex appeal of the PGA Tour tries to flame out at the Tour Championship. And it's our job to light it again for the public. The players are going to come play for a lot of money. We've got to light the fire for the public.
"I don't know what the tour's intentions are with the Fall Series," Watkins continued. "We hear different things. We just want a spot on the schedule -- whether it's the Fall Series or somewhere else on the calendar, it's not really something we can control. We're a good-performing event, for the players and for charity giving. The tour has no reason for us not to have an event, they just may want an earlier end to the season. There is some wisdom to that. We just want to be included."
Tournament director Adam Sperling's field at the Justin Timberlake Shriners Hospitals for Children Open in Las Vegas looks pretty strong. "Last year we had six or seven of the top 30 and right now we have 10 of the top 30," said Sperling, who also will intersperse activities throughout the the week outside the ropes to heighten spectator interest at an event that had the 18th strongest field on tour in 2008.
Butch Harmon and Timberlake will give an instruction clinic on the Sunday before. On Tuesday of tournament week about 150 underprivileged children will be receiving free dental work and get exposed to golf via The First Tee. On Wednesday morning a seminar for women will feature the LPGA's Natalie Gulbis and other top Las Vegas businesswomen.
"A lot of players have supported us, and we need to support the players by creating more reasons for fans to get out," said Sperling, citing early commitments by Jim Furyk, Kenny Perry, Hunter Mahan and Nick Watney. "Everybody thinks about what being part of the FedEx Cup schedule could mean in coverage and for the hospital. But the field that we are able to attract speaks to Las Vegas as a community and to Justin's involvement."
With two weeks to go, Sperling is hopeful the event can match its bottom line of 2008 despite economic challenges. "Some of our clients have stayed, because they see the value, but maybe they've gone from a [corporate hospitality] skybox to a table," Sperling said. "We've made some cuts, but they're not cuts essential to the product."
"It's definitely a challenge because a lot of players look to do other things in the fall," said Frys.com Open tournament director Scott Reid. "We don't ever tout that we're going to have the top players on the PGA Tour, or in the world, but it is a regular tour event with a $5 million purse and $900,000 going to the winner." Reid's player recruitment gets an assist because the tournament is held at Grayhawk GC in Scottsdale, a city that is home to about 30 PGA Tour members.
The Scottsdale locals figure to have a home game again next fall, and Frys.com has a contract through 2016, but dates in 2011 and beyond are uncertain. "From what I hear," said Reid, "there will be a Fall Series in 2010, but there hasn't been much discussion beyond that. We're all anticipating changes in the schedule over the next couple of years."
The Children's Miracle Network Classic at Walt Disney World Resort, with Davis Love III as defending champion, anchors the fall Nov. 12-15. It's a last chance for players to move into the top 125 on the money list and keep their PGA Tour cards for 2009 or move into the top 50 on the World Ranking to earn a spot in the 2010 Masters.
There was a time, pre-FedEx Cup, when Disney drew strong fields full of top-50 golfers. "We had times when we played right before the Tour Championship and had 40 out of the top 50 playing," said 10-year tournament director Kevin Weickel. "Our field was probably anywhere was ninth- to 15th-strongest on tour most years. We had a pretty good streak of 10 or 11 years when we had the No. 1 player in the world. Things have changed quite a bit. No matter how wonderful my tournament is, we're up against international dollars, guaranteed money players are going to capture overseas." (Disney is week after the HSBC Champions in China, and the same week as the Australian Masters.)
Like his peers in the fall, Weickel will make the most with who does come -- 19 of the past 25 Disney editions have been decided by one stroke or a playoff -- while trying to improve the spectator experience with a "food and wine walk" at the Magnolia course. "Some of the resort restaurants are going to sponsor menu items that you won't typically find at golf tournaments," Weickel said. "We'll have hamburgers, hot dogs and chicken sandwiches, but we'll also have lamb chops, lobster rolls and chicken curry."
However tasty those offerings are for the fans, an $828,000 first-place check up for grabs less than two weeks before Thanksgiving doesn't have as strong a scent as it used to for players who already have gorged themselves before the first frost.