News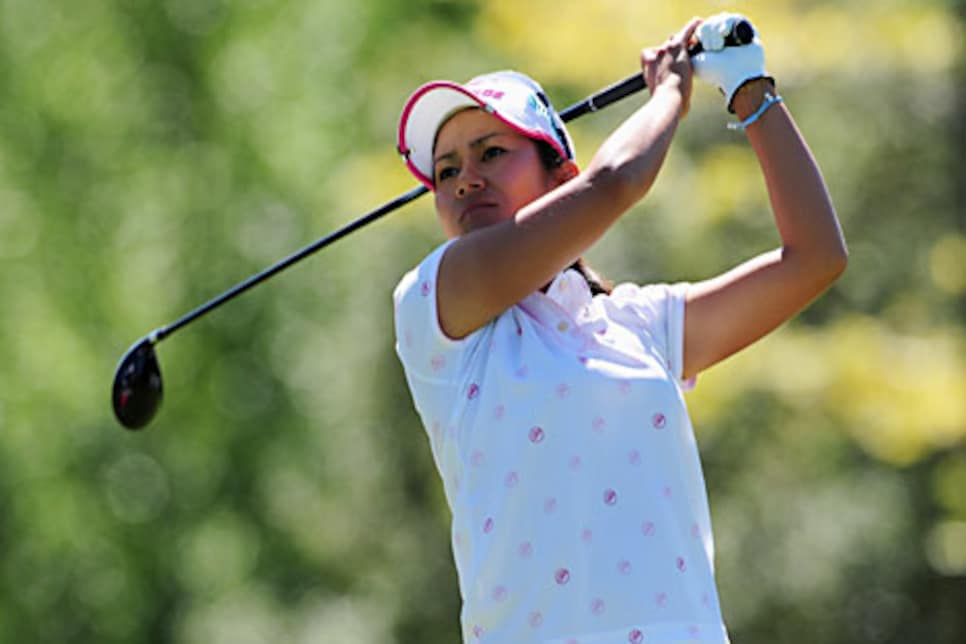 The $487,500 for the winner ties the U.S. Women's Open first prize as the bigeest in women's golf.
EVIAN-LES-BAINS, France (AP) -- Ai Miyazato of Japan won the Evian Masters with a birdie on the first playoff hole Sunday, beating Sophie Gustafson of Sweden to clinch her first victory on the LPGA Tour.
Miyazato steadied herself and sank a putt from about 6 feet after Gustafson had missed her birdie putt from the edge of the green.
"I had a tough time these last few years," Miyazato said, referring to her long wait for an LPGA title. "It is obviously a relief, but I feel a sense of accomplishment at achieving this great win. I have so many things going through my head at the moment."
Gustafson had a chance to win it on the 18th, but her eagle putt stopped at the edge of the hole.
Michelle Wie tied for 23rd at 5 under, but failed to collect any points in her bid for a place on the United States team for next month's Solheim Cup match against Europe.
Wie had three birdies on the last four holes to salvage her round, but finished just out of the top 20 to miss out on getting Solheim Cup points. She gets another chance at next week's British Open, where points count double.
"I think for next week, my tee shots feel good, I've got to get that working," Wie said. "Get that groove back."
The 24-year-old Miyazato, who has won numerous titles on Japan's JLPGA circuit, is the first Japanese woman to win at Evian since Hiromi Kobayashi in 1997 -- who also won on the first playoff hole.
"Every time I walk up the stairs to the locker room I tend to see her scorecard," Miyazato said. "When I saw it, I wanted to achieve what she achieved. I wanted to be a champion. I respect her a lot and feel very proud as another Japanese player to have done the same."
Miyazato clenched her fist as her last putt rolled in, then stood still for several moments with her hand on her brow as she paused to savor the win. She takes home $487,500, tied for the highest first prize in women's golf with the Women's U.S. Open.
The 35-year-old Gustafson was aiming for her first title since winning the 2007 Scottish Open, and fifth overall on the LPGA Tour.
Both had birdies on the 18th hole, after Gustafson's 30-foot putt for eagle stopped at the lip of the cup.
Meena Lee of South Korea -- who shot a 65 to creep into contention -- finished in a tie for third with Cristie Kerr of the United States at 13-under.
Defending champion Helen Alfredsson of Sweden eagled No. 18 to tie for fifth with former Evian champions Paula Creamer (2005) of the United States and Karrie Webb of Australia (2006). All had 277.
After holding a share of the lead for the first three days, Becky Brewerton of Wales shot a 76 to drop into a tie for 13th place. Brewerton had bogeys on 2, 3, 4, 10, 15 and a double bogey on No. 14.
Miyazato started the playoff with a strong tee shot down the fairway, while Gustafson found the rough. Miyazato went for the green on her second shot and landed in the bunker next to the green, but made a good chip.
Gustafson's third shot took her onto the right edge of the green, and she took several moments to compose herself before sending her birdie putt well left of the hole.
"When I had good success in Japan I was still very young, but when I came to the States I had to adjust to many things, the culture, the language," Miyazato said. "But I don't think the length of time it took me to win was that important. It was very valuable (to learn)."