News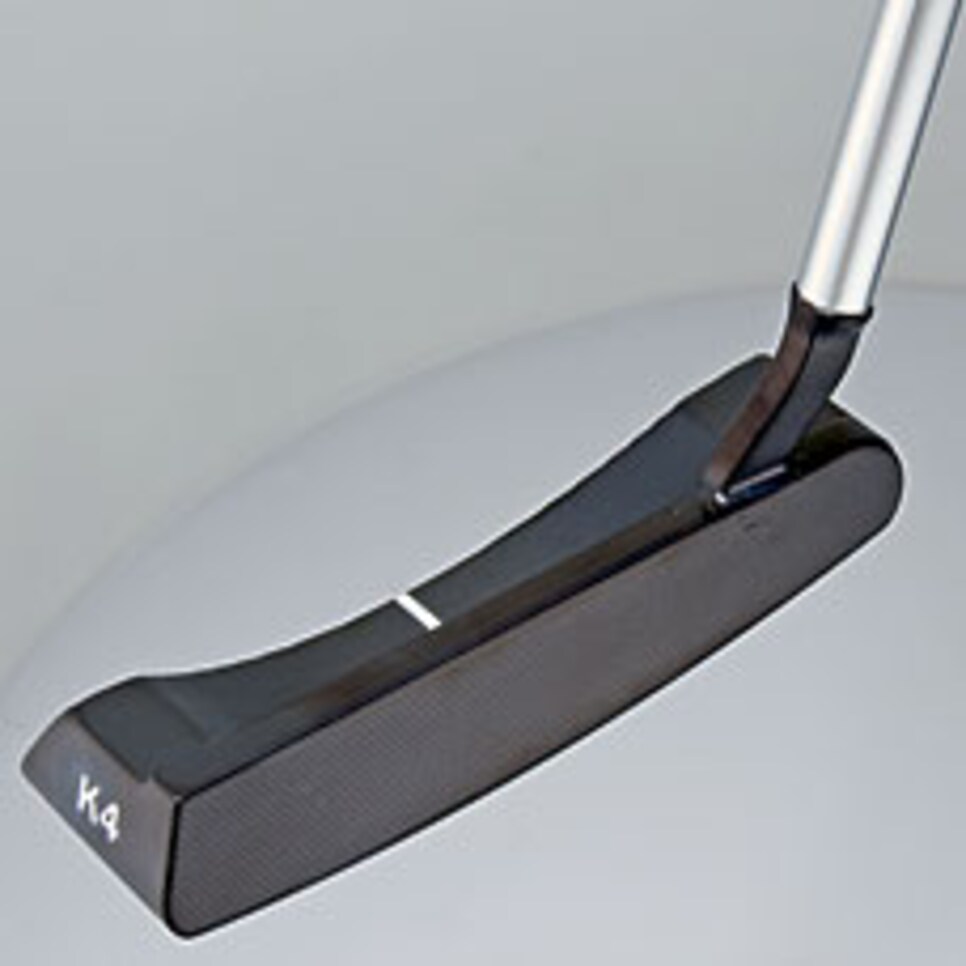 Heavy Putter K4 Mid-Weight: Ten players (including John Daly) used Boccieri Golf's Heavy Putter at the 3 Irish Open.
When talking about technology and the professional game, discussion tends to focus on the PGA Tour. And well it should. The circuit of Tiger Woods, Phil Mickelson, et al. is the largest and most visible on the planet and technology's impact there has been significant.
But what about its women's counterpart, the LPGA Tour? How big is high-tech's role there? When talking distance, the answer is: not as great.
A look at the top 25 in driving distance from 1999 (before the widespread use of solid, multilayer balls and springy drivers) and then in 2008 reveals some intriguing numbers. While the top 25 on the men's tour have seen an increase of 16-plus yards in that period, those on the women's tour have received a boost of 6.4 yards.
Karrie Webb, who has played on the LPGA Tour since 1996, has an explanation. "I don't think we get nearly as much out of technology as the men," said Webb, whose driving distance in 2008 was just one yard more than 1999. "The research is aimed at the elite men. Ball and club technology are aimed at their swing speeds."
Given the data it would be hard to argue with Webb: Faster swingers benefit more from modern technology. But there may be more to the relatively small distance bump than the club and ball. One of the unfortunate truths about the LPGA is that fewer of its players have equipment contracts, and there is less accessibility to launch monitors and tour vans. Thus the opportunity to perfectly match club and ball to swing is reduced, resulting in fewer players optimizing what they can get out of their equipment.
One trend women have taken advantage of is hybrids. A rarity as recently as four years ago, hybrids are now plentiful on the LPGA Tour with more than 100 in play on any given week. Unike the men, who mostly use hybrids as fairway-wood substitutes, most LPGA players use them as long-iron replacements. Juli Inkster is among those who have seen the benefit.
"I went to hybrids last year," said Inkster. "I kind of had my eye on them for four years, and they have made a substantial difference."
Even if it's not as much a difference as for the guys.
Zach Johnson used a SeeMore FGP Stainless putter to win the Valero Texas Open. Johnson had just put the putter in play at the Players.
Lance Ten Broeck had a busy week at the Valero Texas Open. In as a last-minute alternate, Ten Broeck--who also caddied for Jesper Parnevik at La Cantera--didn't have his sticks. As such, he borrowed Richard Johnson's TaylorMade clubs along with Tag Ridings' putter and some used Titleist Pro V1s from Parnevik. On Friday, Ten Broeck had to settle for Johnson's back-up irons and driver, and then pieced together the rest of his set using Glen Day's utility club, Fredrik Jacobson's sand and lob wedges and Ridings' putter. David Duval loaned him shoes and Lee Janzen gave him a glove that was a size too small.