News
A Craftsman And His Tools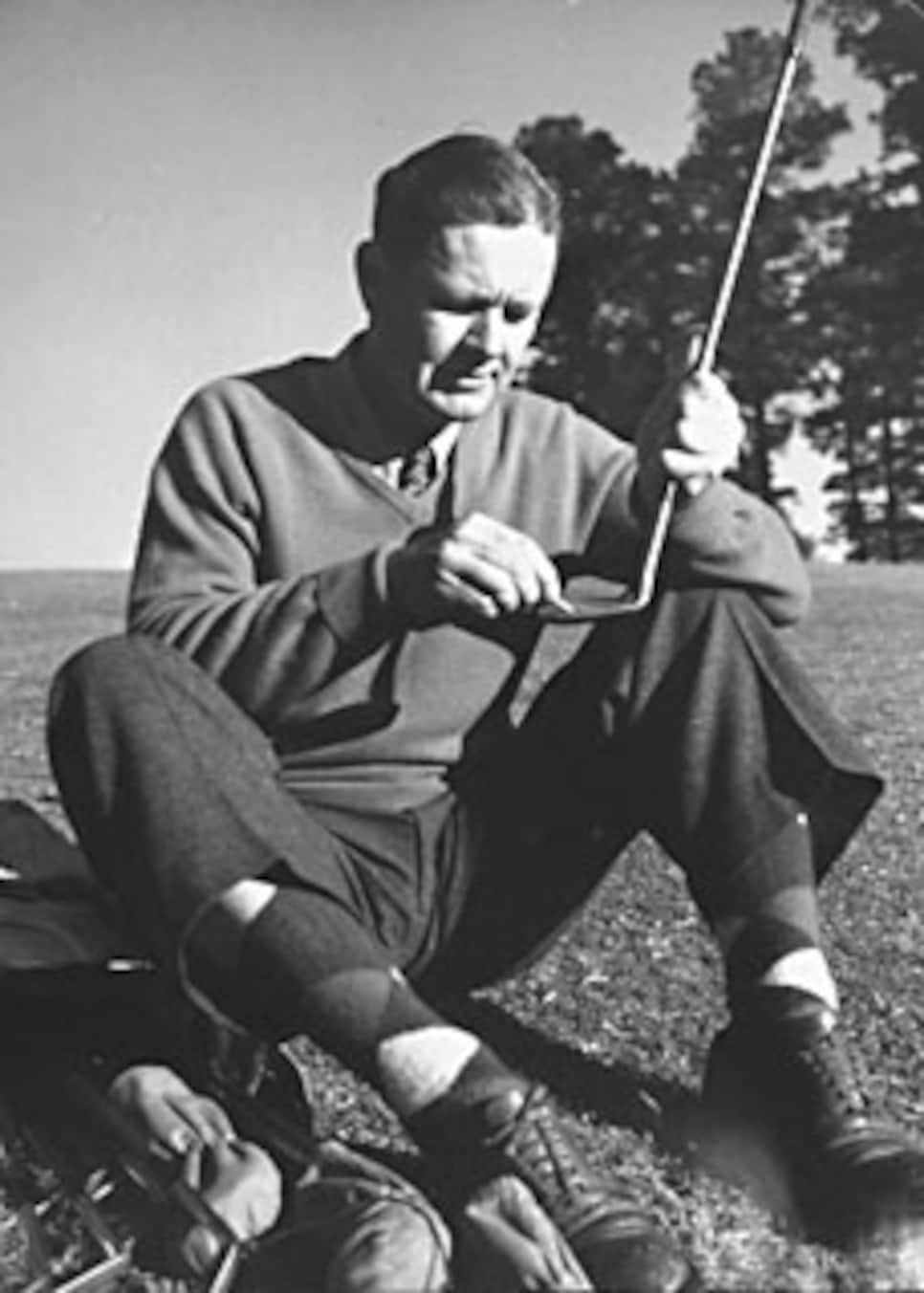 With limited access to new clubs because of World War II, Byron Nelson still maximized equipment that was at least four years old.
The week of the Byron Nelson Championship is always a chance to revisit Lord Byron's historic 1945 season. That being the case, there's not much that hasn't been said or written about that unmatched run of 11 wins in a row and 18 overall for the year. But here's something you might not know -- he achieved all that using clubs and balls at least four years old.
Compared to today when players tend to shuffle clubs in and out of the bag with frightening frequency and use as many as a dozen balls in a round, the stability of Nelson's bag stands out, even it if did come through necessity. After the attack on Pearl Harbor in Dec. 1941, the production of golf equipment was effectively halted. As such, golf balls were in short supply and Nelson tried -- and often succeeded -- in playing 18 holes with a single Spalding Dot ball in an effort to conserve his limited stash. He also used the same MacGregor Tourney woods and irons from 1941 right through his streak. Nelson's clubs were relatively standard for the day, but he did have some custom features, including an extra three-quarters of an inch in length and his irons bent one-degree upright. Additionally, because of his large hands, he needed three extra wraps of tape under his calfskin leather grips to get his hands in the proper position.
Nelson's association with MacGregor began in 1938 when he was among a trio of players (Jimmy Demaret and Ben Hogan being the others) that formed the company's first tour staff. The total investment MacGregor made to sign all three was less than $5,000 -- or about the amount some companies would pay a single player to use their driver in a PGA Tour event a few years back.
Nelson's putter was a Harry Cooper model made by Spalding (whom Nelson had an association with during the early part of his career) in the early 1930s. Nelson used the flat stick during his entire career before giving it to his friend, Harold "Jug" McSpaden, who then proceeded to break the club when he tried to adjust it. Several years later, an article about the episode appeared in a Golf Collector's Society publication, urging anyone with a Harry Cooper putter of that vintage to send it to Nelson. Shortly thereafter Nelson received five such putters.
I was privileged to spend a few minutes with Mr. Nelson during a small gathering put together by Cleveland Golf during the 2005 Nelson event (Nelson represented Cleveland during the last 18 years of his life) and asked him about the lack of golf ammo during the war years. "It was great incentive to try and keep them in the fairway," he said. Later, Cleveland president and CEO Greg Hopkins relayed a story about how he once asked Nelson how much better he thought he could have played during his heyday with modern equipment.
Said Hopkins, "He replied, 'No better. The middle of the club in 1945 is the same as the middle of the club today,' "