News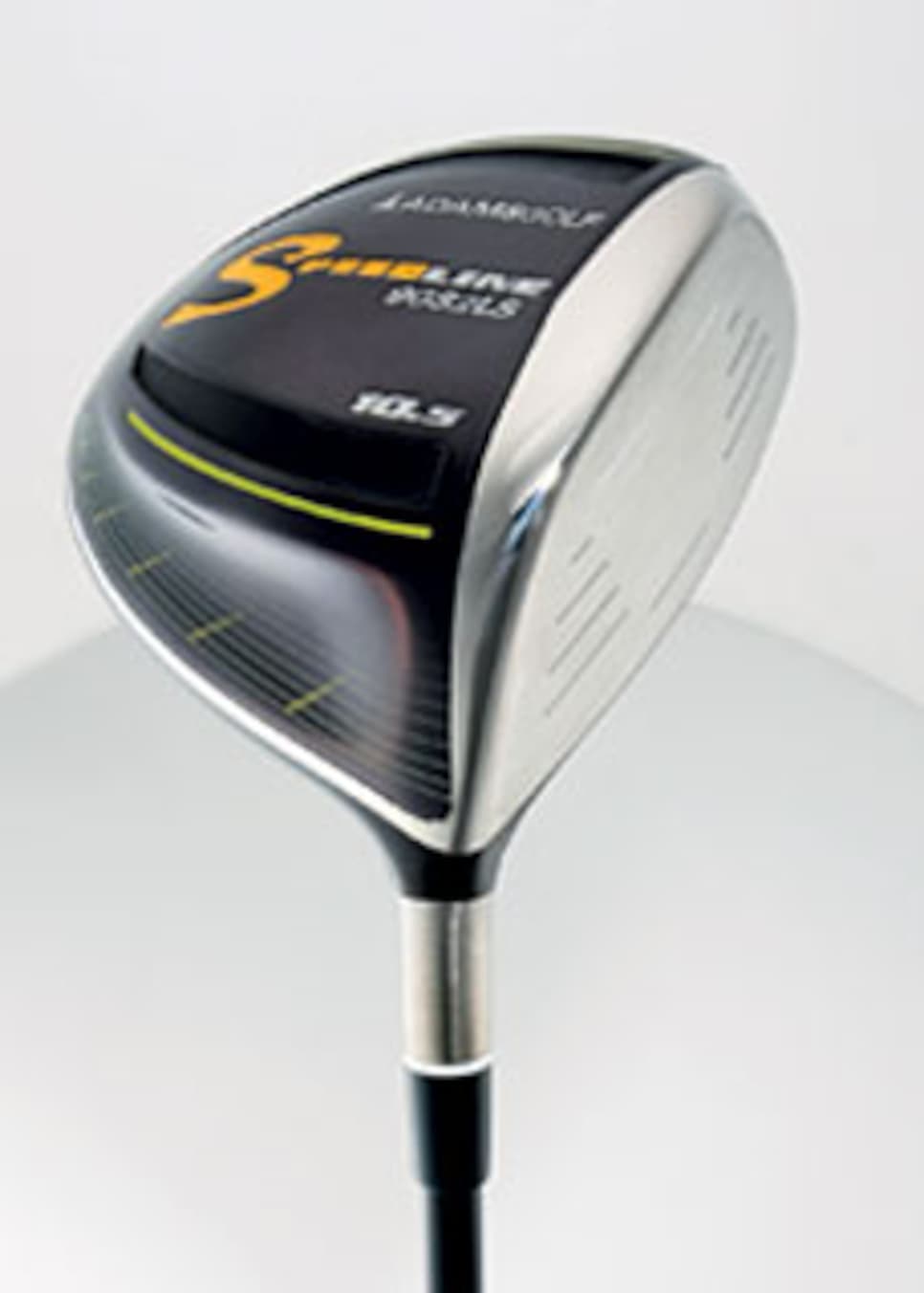 Adams Speedline 9302LD driver: Jamie Sadlowski used a 48-inch, 6.5-degree version of this club in winning the RE/MAX World Long Drive Championship for the second straight year.
After tapping in for a winning birdie on the second extra hole of the Frys.com Open, Troy Matteson raised his arms, including the one holding his putter, in the air. But there may have been a reason the arm holding the flat stick only got to shoulder height -- the putter Matteson was using weighed nearly double that of a standard putter.
The Heavy Putter A1 model Matteson won with weighs approximately 900 grams (about two pounds) while a conventional putter checks in at slightly less than 500 grams. The headweights also are considerably different. Most putters are in the 350-gram range, but the headweight for the A1 tips the scales at 550 grams. Although it may appear radical to use such a hefty flat stick on lightning-fast tour greens, the concept is simple. The heavier club is designed to disengage the small wrist muscles during the stroke while engaging the larger muscles of the upper body, thus promoting a pendulum effect. Matteson, who has used the beefy blade on and off during his career, is a believer.
"With a lighter-headed conventional putter, manipulation [with the hands or wrists] is always a factor," Matteson said shortly after using the club for the first time. "You can't avoid it, especially under pressure or when fatigue sets in. With the extra weight I just have to move it. There is never any twisting. It works for me, although I'm sure some people might think it is a bit extreme." That they might. For years conventional wisdom was that players should use a light putter on fast greens and a heavier one on slow surfaces. For a time during the 1980s, Curtis Strange used a Ping Anser (back then, considered a heavy-headed putter at 312 grams) on slow surfaces and a lighter Bulls Eye on slick ones.
Although most companies have not gone to headweights as extreme as those used in Heavy Putters, the average weight of a putter has increased by 15 to 20 percent over the last 20 years. Shaft length plays a role. As putters get shorter, the heads are made heavier to balance the lightness of the shorter shaft. However, headweights are heaviest in a long putter as the bulk of the long shaft needs to be counterbalanced by a heavier head. For example, although a Scotty Cameron by Titleist Kombi mallet has a headweight of 340 grams at 35 inches, 350 grams at 34 inches and 360 grams at 33 inches, the long-shafted version of the club boasts a head that weighs in at 500 grams. Try lifting that over your head.
Although he has been without an equipment deal all year, Ryan Moore had stuck with his Ping irons until the Justin Timberlake Shriners Hospitals for Children Open when he put a set of irons from Scratch Golf in play. Moore used the company's SB-1 irons with a DS (Driver/Slider) grind, as well as a 53-degree 1018 wedge (DS grind) and a 56-degree 1018 wedge with an SS (Sweeper/Slider) grind. Although Moore is working with the company on some customization, the set he put in play was an off-the-rack collection.
He may be among the top 30 players on the Champions Tour, but Gene Jones uses clubs a weekend warrior could appreciate. At the Charles Schwab Cup Championship, Jones' bag included a driver, an old Callaway Steelhead 2-wood, a 5- and 7-wood, a pair of hybrids and a Ping G2 iron set that started at the 7-iron. … Sonoma also provided an early look at Callaway's Diablo Edge Tour fairway wood (used by Eduardo Romero) and Adams Golf's Speedline Fast 10 fairway wood (used by Tom Watson).