News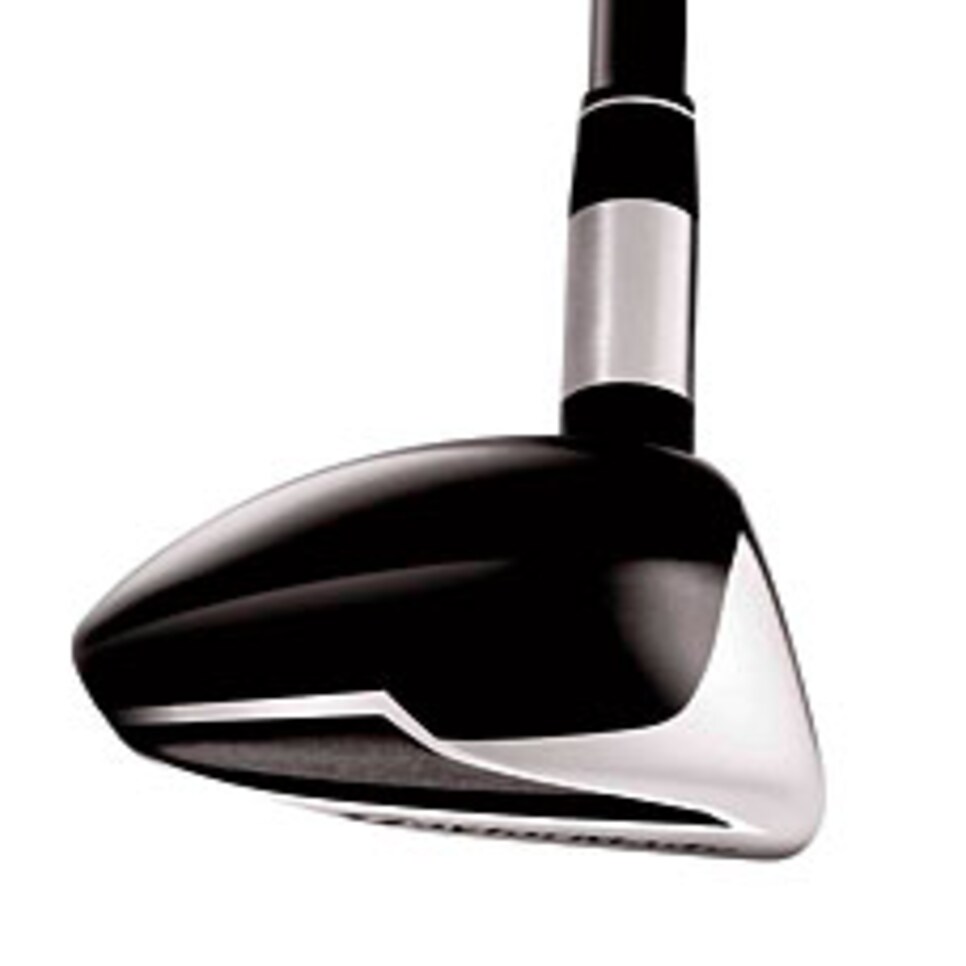 Nike SQ Machspeed: Justin Leonard is expected to put this driver, built to maximize aerodynamics, in play at the Presidents Cup matches. The Machspeed uses Nike's STR8-Fit adjustable technology.
When Harry Vardon was asked to name the best left-handed player he ever saw, the six-time British Open winner said, "Never saw one worth a damn."
Manufacturers didn't likely hold as harsh a view of southpaws as Vardon, but the attention they paid to right-handers' clubs dwarfed efforts for the smaller market segment.
"Thirty years ago there was very little left-handed equipment," said Steve Flesch. "The companies that did make it, it was usually their lower-end line. When I was 15 years old, Ping started making irons. Wilson started making irons. So, I started using some of that. But it was a challenge early on. It was kind of take it or leave it. There wasn't a lot of choice."
A lack of options for lefties is why Mike Weir used the same set of clubs until he began playing college golf at Brigham Young, and Russ Cochran, who now plays the Champions Tour, started out playing with ladies clubs because they were all he could find.
Today left-handers are in a much better position. Although lefties account for only 10 percent of the American population, most companies produce a majority of their models in left-handed versions, and tour pros can often obtain a specially crafted set when necessary (the TaylorMade 300 Forged blade irons Weir used to win the Masters in 2003 were a one-of-a-kind set that cost more than $10,000 to produce). Still, southpaws do not always enjoy all the options available to righties.
Part of the reason for that is, unlike Jimi Hendrix (a lefty who used right-handed guitars and reversed the strings), golf-club manufacturers can't simply take a right-handed model and flip it over to make a viable left-handed golf club.
That's because lefties often tend to come at the ball from a different angle of attack than righties and that can require a different grind for their irons and sometimes a little different shape on the toe.
As such, sometimes there is a lag for left-handed tour players to see the latest offerings from their equipment sponsors.
"Two to three weeks later," estimates PGA Tour player Tim Wilkinson. "It depends on the company. TaylorMade is pretty good at bringing things out within two weeks of the right-handed stuff." That's a significant improvement for Wilkinson, a New Zealander who as a youngster could only muster a half set of left-handed irons (3-, 5-, 7-, 9-irons and sand wedge) to play with until he was 16.
Despite sometimes having to wait a while to try out the latest and greatest in equipment, lefties will, on occasion, actually have a leg up on righties. Phil Mickelson, for example, was among the first to see Callaway's Tour Authentic FT-9 driver, and Flesch gets some first looks, too, since Cleveland Golf, Flesch's equipment company, asks for his input on every left-handed model they offer.
"When I first got on tour there was a six-month delay before I could see anything," said Flesch. "It's much better now. We're almost spoiled."
Before Mickelson joined the tour in 1992, four lefties—Bob Charles, Ernie Gonzalez, Sam Adams and Cochran—combined to win nine PGA Tour events. Since then Mickelson, Weir and Flesch have earned a total of 49 tour wins.
Better equipment may have made lefties worth a damn after all.
Returning to Georgia had David Toms going old school at the Tour Championship, adding a Cleveland QuadPro 5-wood with a True Temper BiMatrx shaft at East Lake GC. The 19-degree 5-wood is the same club Toms used when he made a hole-in-one on the 227-yard 15th hole at Atlanta AC in the third round of the 2001 PGA Championship, which he went on to win.
TaylorMade's new Rescue TP FCT hybrid (which has the same adjustable face and lie angle options as the company's R9 driver) went in the bags of Kenny Perry and Mike Weir at the Tour Championship. Perry used a 19-degree model while Weir carried a 22-degree version. ... Ernie Els continues to tinker with putters. At East Lake Els used an Odyssey Tour Milled 1 blade and ranked T-14 in putts per GIR while finishing ninth in the FedEx Cup finale. ... Another player making a putter change was Masters champ Angel Cabrera, who returned to a Ping i-Series 1/2 Craz-E B model. The flat stick was the replacement putter Ping made for Cabrera after his Masters winning wand was stolen while traveling shortly after the Argentine won the green jacket.