News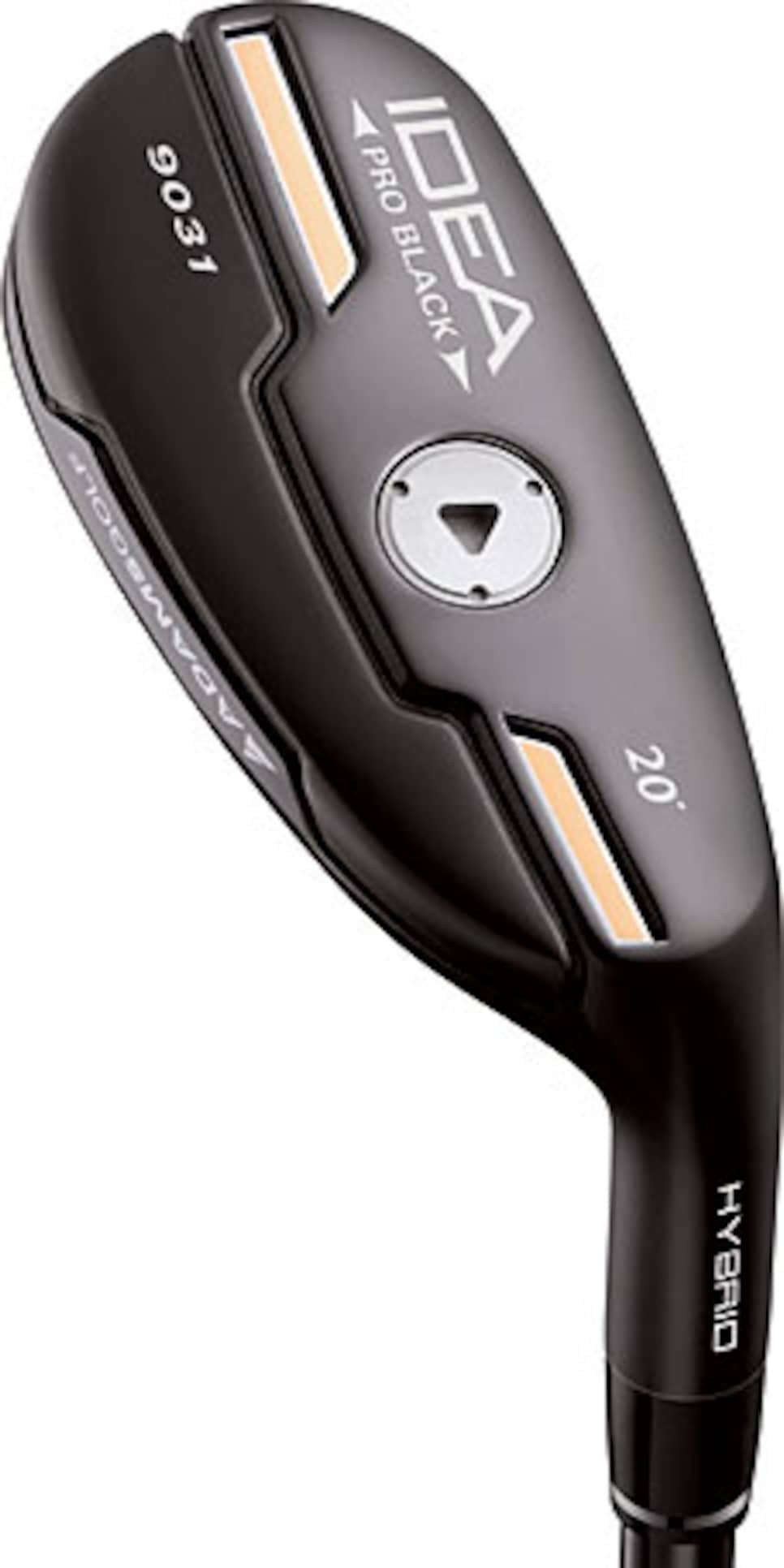 Adams Idea Pro Black Hybrid: Versions of this hybrid have been in play more than 300 times this year on the pro tours.
Since golf was first played, the objective has not changed: Knock it in the hole, dead center. For some players that means using a putter where the shaft is dead center as well.
Center-shafted putters took hold in the early 1900s when Walter Travis enjoyed great success with his Schenectady putter. Although not the first center-shafted putter, the Schenectady may be the most famous. Travis didn't take up golf until he was 35, but by the time he turned 43 he had won three U.S. Amateur titles plus a British Amateur. Unfortunately for Travis, his win in the 1904 British Amateur led the Royal and Ancient Golf Club of St. Andrews to take a closer look at his odd-looking putter. The scrutiny caused the RA to outlaw center-shafted clubs in 1909, a ban that lasted until 1952. Ironically, Ben Hogan won the British Open a year later using a center-shafted putter.
In ensuing years center-shafted putters enjoyed sporadic periods of usage. In the late 1960s and 1970s, the Bulls Eye proved popular. Later, many of the initial long putters employed center-shaft designs. More recently, Payne Stewart and Zach Johnson won majors using SeeMore's center-shafted FGP model.
What type of putting stroke might benefit from a center-shafted model? Most agree players who position their eyes directly over the ball are prime candidates because such players tend to have a pendulum-type stroke that rarely deviates from the target line.
"A center-shafted putter is a lot like a face-balanced putter because the shaft is running through the center of gravity," said John K. Solheim, VP for Ping. "That benefits a player with a straight-back and straight-through stroke. And most long putters are center-shafted because a player who chooses a long putter typically gets better results with a straight-back and straight-through stroke."
Still, many tour players with conventional-length putters also have used center-shafted models, including Boo Weekley and Vaughn Taylor. Add to the mix Corey Pavin and Bob Estes when they use their old Bulls Eye putters, although those are not center-shafted putters in the strictest sense.
Many players say one of the reasons they prefer a center-shafted putter is that it gives them better alignment. Others, meanwhile, say the face-balanced nature of center-shafted putters provides a very stable stroke, requiring little effort to get the face back to square.
And getting the face back to square definitely helps the objective of knocking it in dead center.
The putter Rory Sabbatini put in play at the BMW Championship was Ping's new iN Series 1/2 Wack-E, a mid-mallet model that Sabo saw in the Ping trailer earlier in the week. Although the putter comes in center-shafted, Sabbatini wielded a heel-shafted version at Cog Hill.
TaylorMade conducted player testing with several members of its tour staff at the BMW Championship, specifically focused on its new TP wedge with an interchangeable face insert. Among those who liked the new technology was Paul Goydos, who often goes through as many as 10 wedges to find one with a similar feel to his gamer. Now, said Goydos, he can freshen his grooves with a new insert without having to adapt to the feel of a new club. ... The USGA and R&A have been looking at the impact of high-lofted wedges, but at Cog Hill only three players--Retief Goosen, Phil Mickelson and Kenny Perry--used wedges with lofts greater than 60 degrees.