News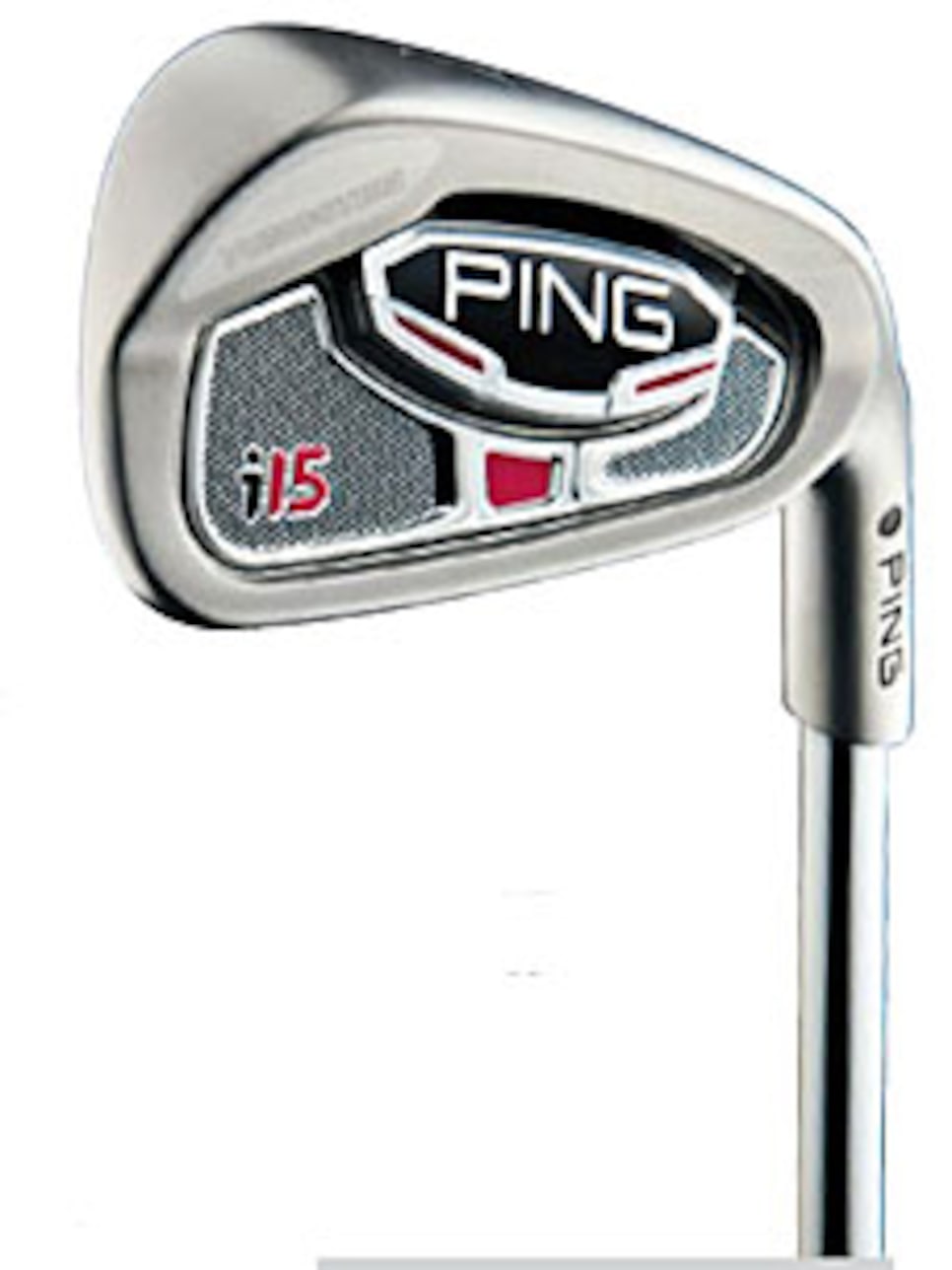 ping i15: Heath Slocum used an i15 7-iron to hole a 158-yard shot for eagle on the fifth hole during the final round of the Barclays.
Tom Watson once said, "There is no surer or more painful way to learn a rule than to be penalized once for breaking it." Jim Furyk experienced that pain at the Barclays.
After missing the green with his tee shot on the par-3 second hole at Liberty National GC in the third round, Furyk reached for his 60-degree wedge and was startled to see he had two of them to choose from.
That left Furyk, who had practiced with a 60-degree with more bounce to possibly use in the wet conditions, with too many clubs in the bag—an infraction that results in a two-shot penalty for each hole extra clubs are in the bag, with a maximum penalty of four strokes. That turned pars on the first and second holes into double bogeys for Furyk. Under the rules Furyk had to declare a club out of play for the remainder of the round, although the offending club did not need to be removed from the bag.
Furyk later declined to place the blame solely on caddie Mike (Fluff) Cowan, saying the responsibility lay as much with the player as caddie.
Ian Woosnam didn't have the same reaction during the final round of the 2001 British Open at Royal Lytham. Trailing by one as he prepared to tee off, Woosnam stuck his first shot on the par-3 first hole to inches, the birdie tying him for the lead—at least until he got to the second tee.
There, his caddie, Myles Byrne, said words no player wants to hear. "You're going to go ballistic," Byrne told Woosnam after discovering two drivers in the bag, resulting in 15 clubs and a two-shot penalty. Byrne's words were prophetic, too. Woosnam grabbed the extra driver and fired it at a tree, muttering, "You've got one job to do and that's to count the clubs."
The one time Johnny Miller was caught with an extra club, he couldn't blame his caddie. Or even himself. The offending club was his son's cut-down putter. Short club or no, Miller was hit with an extra four shots.
The rule limiting the number of clubs was instituted in 1938 after numerous golfers used 20 or more clubs during tournament play. Lawson Little, in fact, was renowned for carrying 25 clubs or more regularly.
As for Furyk, the four strokes resulted in a difference of $131,250 and 188 FedEx points. A painful way to learn a rule indeed.
Ernie Els' tie for second at Liberty National came with a new Callaway FT-9 Tour Authentic driver with a UST shaft he put in after his previous FT-9 Tour Authentic broke during the third round. "The bloody thing didn't sound good," said Els. "There was a little fracture in it." Although the replacement head was identical, the shaft was not (a Fujikura Speeder was in the previous model), and it resulted in Els' decision not to go for the green off the tee on 16 Sunday. "It's a different shaft," he said. "The ball seems to go right quite easily."
The opening playoff event might not be the time to change equipment, but J.B. Holmes and Geoff Ogilvy both used some of Cobra's yet-to-be-released sticks at Liberty National GC. Ogilvy used the company's new ZL multi-material driver while Holmes added the driver in addition to Cobra's S2 irons, a perimeter-weighted cavity-back design. ... TaylorMade's Penta TP ball gained another convert as Jason Day put the five-piece ball in play at the Barclays and finished T-12, his best result in three months.