News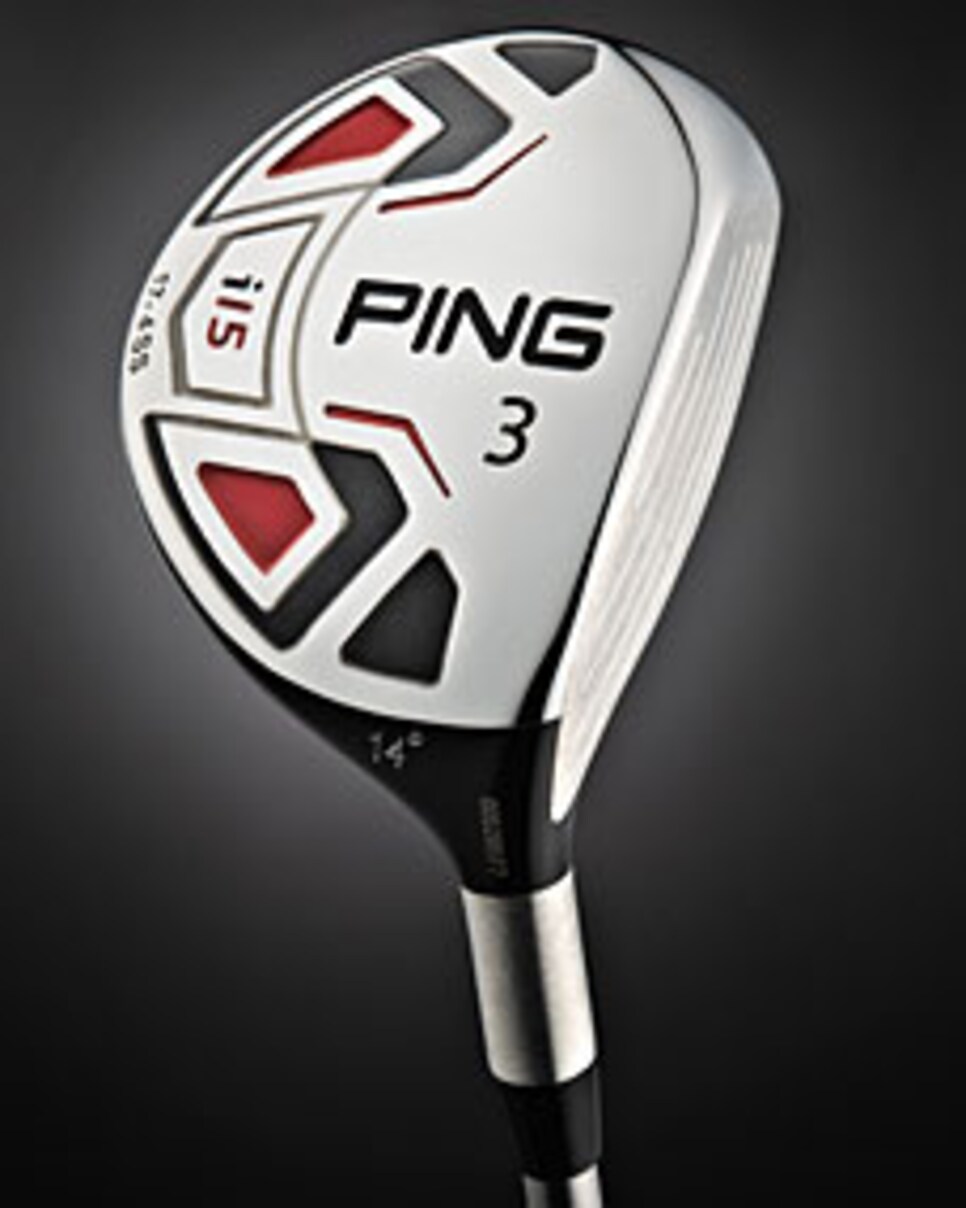 Ping i15: This 3-wood, which is weighted to produce a penetrating trajectory, was used by Hunter Mahan at the PGA.
Each year at the PGA Championship 20 club professionals put their games up against the sport's elite. More often than not, their play doesn't match up. But the guys who give lessons, run tournaments and sell shirts for a living can't blame their bats and balls. Almost without exception, club pros have been as expertly fit to their equipment as tour players.
When club pros speak to their pupils and members about the importance of being properly fit, it's not lip service or merely to seal a sale. These pros have experienced first-hand the advantages of matching clubs to swing, says Dino Antenucci, senior clubfitting analyst for Titleist.
"They take fitting just as seriously as the tour players, but what they are looking for is a bit different," says Antenucci. "They don't spend eight hours a day practicing, so they're looking for something easier to hit. They still want workability but also something to help mitigate the misses."
Achieving that help, however, is rarely a quick fix. Antenucci says a typical session with a club pro at the company's Oceanside, Calif., test facility lasts three to four hours. Wedges, he says, often take the longest because of the number of shots a player wants to be able to hit: out of the sand, off the fairway, out of the rough and around the greens.
Set composition is also scrutinized. Both club pros who made the cut, Greg Bisconti and Grant Sturgeon, added a 4-hybrid specifically to combat Hazeltine's length. "More everyday players should match clubs to the course," said Sturgeon, an assistant at Oakmont CC, who carried four Adams hybrids. "I used that 4-hybrid a lot."
Although most pros visit the facility of a company they have a relationship with, sometimes the company comes to them. "Mike Small has a wonderful facility at the University of Illinois," said Rodney McDonald, VP of tour operations for Cleveland/Srixon of the Illini golf coach, one of the players in the field. "That was as thorough a fitting as any of our tour guys."
Sometimes, though, last-minute additions are needed. Antenucci said before Hazeltine, Sam Arnold, pro at The Vineyard GC in Cincinnati, called him in search of a 64-degree wedge. And Bisconti worked with TaylorMade at Hazeltine on a driver shaft. "I was thinking there was another 20 yards out there," said Bisconti, the low club professional. "But the reality is I was already fit perfectly for what I had."
In that respect, club pros are just like the tour players. Whether they play like them or not.
Who has the heaviest staff bag on the PGA Tour? By all accounts it's Steve Elkington. Fully loaded, the all-leather bag used by the 1995 PGA champ weighs about 60 pounds, approximately 15 pounds more than the 45-pound average.
Mixing models within an iron set is not unusual on the PGA Tour, but last week Brian Gay and Tom Lehman took it to a new level at the PGA Championship, each using four different iron models. Gay used Mizuno's MX 900 (3-4 irons), MP 52 (5-6), MP 60 (7-8) and MP 32 (9 and PW). Lehman used a Cobra forged 3-iron and TaylorMade's rac (4-iron), Tour Burner (5-8) and Tour Preferred (9 and PW). ... Hoping to counteract his occasional tendency to spin the ball off the tee, Dustin Johnson put Aldila's RIP shaft in his TaylorMade R9 driver. ... Brendan Jones, who finished T-24, did so in his first week using a 10.5-degree Callaway FT-9 Tour Authentic driver. For the week Jones ranked fifth in driving distance at 310.4 yards per drive.