News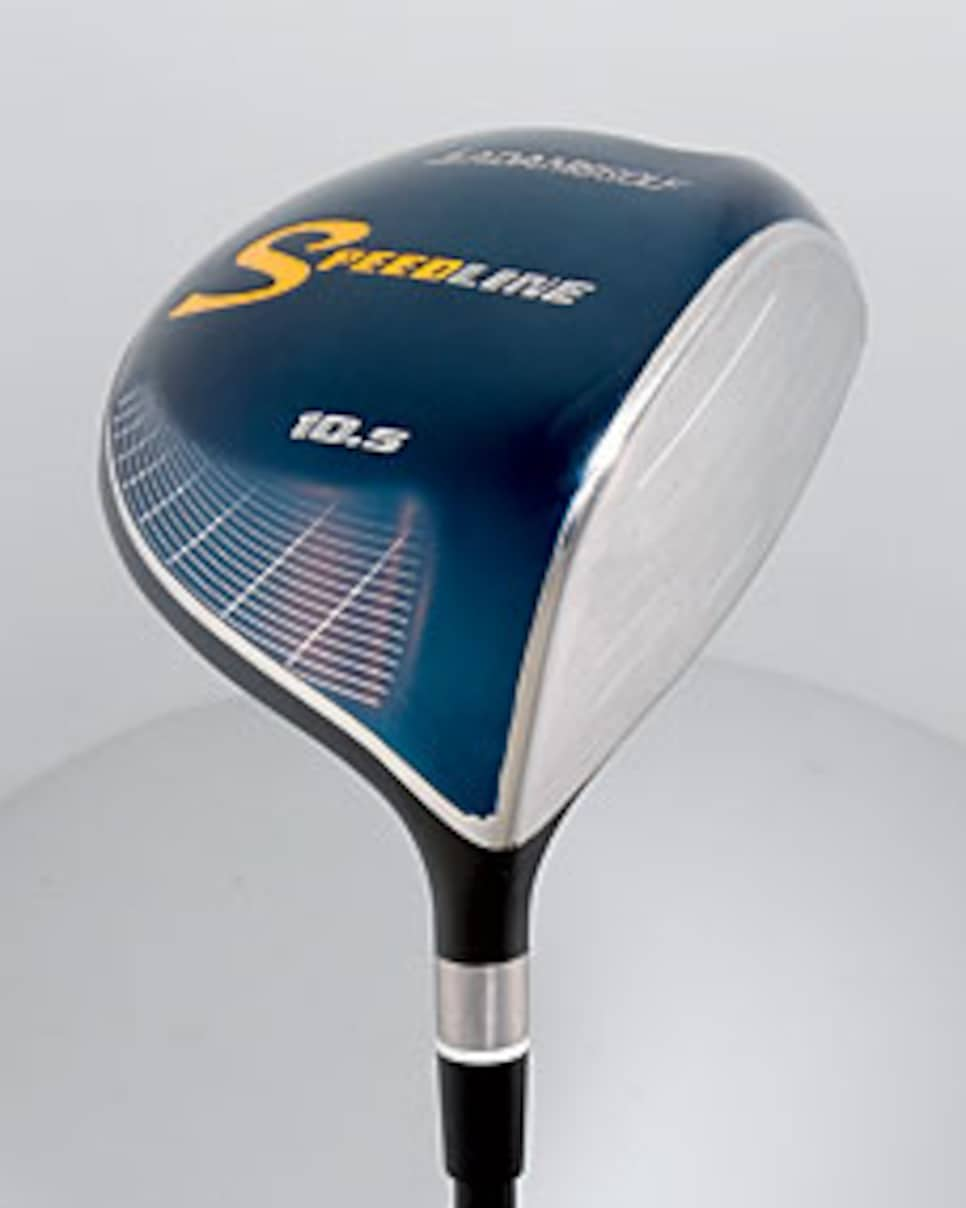 Adams speedline: Tom Watson used this driver during the British Open at Turnberry's Ailsa course.
It was said so often at Turnberry that you almost thought it was part of the course's proper name: "You have to keep the ball in the fairway." That thinking led to the return, at least for one week, of a club little seen in golf for at least five years: the 2-iron.
Even before players arrived at Turnberry, they considered the merits of adding the low-lofted iron as a weapon against the vagaries of links golf. Ian Poulter practiced with his 2-iron for more than an hour the previous week during the Barclays Scottish Open to get used to the club. He ended up putting it in the bag. Paul Casey also added a 2-iron, giving his 5-wood a rest for the week.
"I'll probably hit four drivers a round," said Casey of his game plan for Turnberry. "You're going to see a lot of guys pulling out a 3-wood or long iron just to chase the ball down there."
In many instances that long iron was the deuce or a 2-iron-like utility iron. At Turnberry 62 players carried a 2-iron while one (Tim Stewart) had a 1-iron. Another 30 players carried utility irons (iron-like hybrids as opposed to wood-shaped hybrids). Unlike Bethpage, where 130 hybrids were in play, those teeing it up in the Open Championship combined to use just 89 hybrids—the first full-field event this year with fewer than 100 in play. Even Todd Hamilton, the man who made hybrids famous five years ago at Royal Troon, eschewed the hybrid in favor of a 2-iron.
Among others adding 2-irons at Turnberry were several names near the top of the leader board, including winner Stewart Cink, Mathew Goggin, Ross Fisher, Retief Goosen and Lee Westwood. Westwood led the field in driving accuracy, and Fisher ranked fifth. "I thought my course management was pretty good," said Westwood, who finished T-3. "I kept it in the fairway most of the time. It's a course where you have to play for position, and many times that position is with an iron off the tee, not driver."
Those were not words Rod Pampling and Adam Scott wanted to hear. Each tried out drivers with shorter shafts before the Open (Pampling a 43½-inch TaylorMade R9 460 and Scott a 44-inch Titleist 909 D2) hoping to gain accuracy without sacrificing much distance. Neither, however, put the club in play nor did they carry a 2-iron. Neither made it to the weekend, either.
Although it is almost certain those 2-irons will be benched in the next few weeks, for one event they served their purpose. "It was a handy club to have," said Westwood.
He wasn't the only one feeling that way at Turnberry.
John Daly added two 14-degree Adams Idea Pro hybrids for the British Open, a curious move until you consider he had one of the clubs bent to 12 degrees for use as a driving iron. "I cut the shaft about an inch to get the shaft a little stiffer to hit it straighter," said Daly. "It's about the only club to hit pretty much on all the holes because driver just doesn't come into play on too many of them."
The defender and his driver: Padraig Harrington changed drivers again, this time returning to the Wilson Staff Dd6 he used to win both his British Open titles. After two rounds, however, Paddy switched again to TaylorMade's Burner model. ... Several players did well in a week they switched putters, including Lee Westwood (Ping Redwood) and Mathew Goggin (TaylorMade Rossa Monza Spider). ... Stewart Cink went to Nike's lower-spinning One Tour D ball to better battle Turnberry's stout breezes. ... As with Harrington, Sergio Garcia was looking to find a little magic, using the TaylorMade rac MB irons he played with when he nearly won in 2007.