News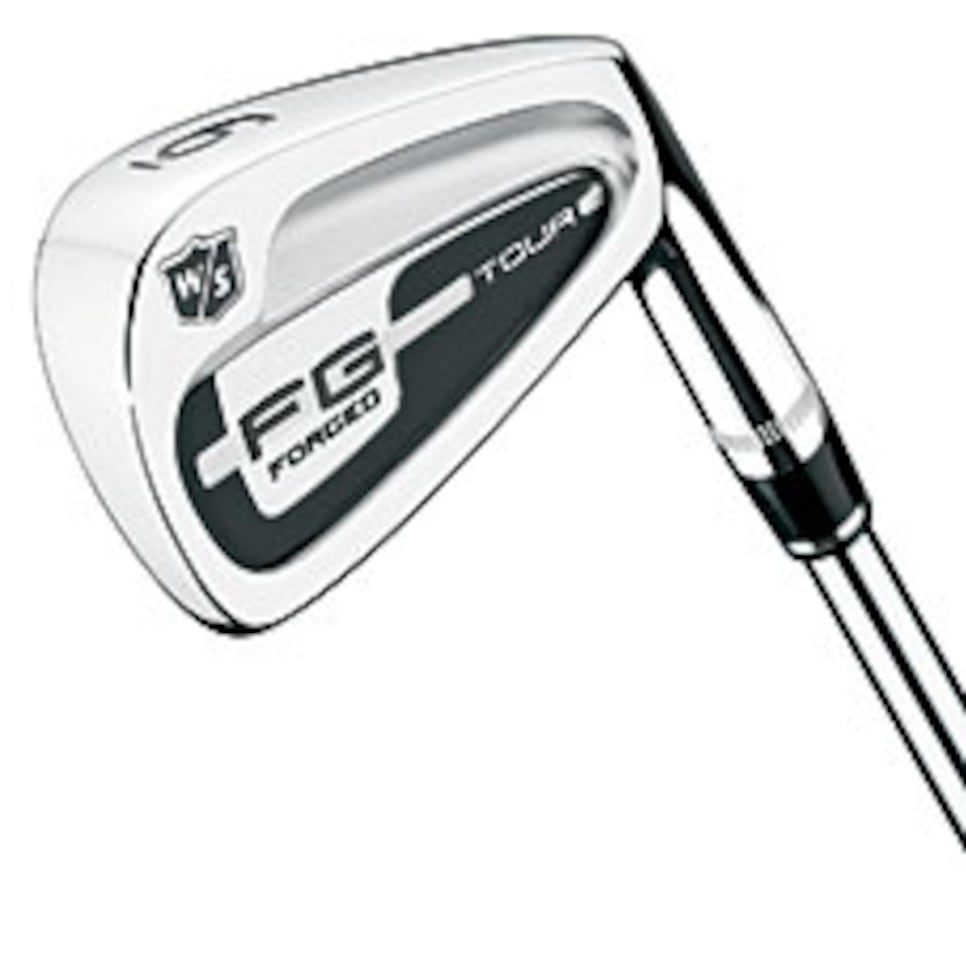 Ricky Barnes used these forged blade irons during his runner-up finish at the U.S. Open.
A policy board meeting at the AT&T National was expected to bring a resolution on the PGA Tour's implementation--or lack thereof--of the USGA's proposed condition of competition on grooves for 2010. That the tour is still discussing the matter underscores how many areas of the game it will impact.
Or as Zach Johnson, a member of the PGA Tour's Policy Board, said, "It's more than just saying, 'Here's your new set of irons.' "
That it is. Players have voiced concern about the lack of ability to test the new grooves in tour-course conditions, while the staggered implementation dates pose problems for manufacturers. The condition of competition was set to apply to the elite professional tours in 2010, USGA and R&A amateur events in 2014, while allowing all pre-2010 groove clubs to be conforming for recreational players through at least 2024.
The deadlines for manufacturers are spread out as well. In simplest terms, a manufacturer can make wedges and irons with the pre-2010 grooves through the end of this year and then take all of 2010 to assemble and distribute them. That said, wedge and iron heads manufactured on or after Jan. 1, 2010, must have the new groove configuration.
On the surface the staggered implementation makes sense when viewed solely for its effect on the 200 or so players on the PGA Tour. Dig deeper, however, and questions arise: What happens to players who compete in Monday and Wednesday qualifiers for tour events? Or the 9,000-plus who send in entries for U.S. Open qualifying? Add in the LPGA Tour, the European Tour, the Japan Tour and all of their qualifying events, and the numbers multiply, leaving equipment manufacturers in a tight spot. Allowed to assemble and distribute clubs with current grooves through 2010, but with thousands of golfers needing clubs with the new groove configuration, which way do manufacturers go with their inventories?
"It's unfortunate," said Scott McCarron. "The USGA should consider that when making rules like this. All it does is further hurt golf companies in a down economy."
Whether such concerns should play a role in equipment regulation is up for discussion. But that, says Johnson, is exactly what the players are doing. "We're just trying to take steps to be sure this is thorough," he said.
No, Vijay Singh didn't ditch his Stanford Financial staff bag at the Travelers Championship. Instead, it ditched him. Singh's Stanford-logoed bag broke (ironically about the same time as Mr. Stanford was indicted). Luckily for Singh, Never Compromise uses a staff bag with Singh's name on it to house its putters on the practice green, and he asked to use the bag for the week.
At the Travelers Championship, Paul Azinger was disqualified for using a Callaway ball not on the List of Conforming Golf Balls. In early June, Callaway's Tour i ball with a sidestamp of a single dot on both sides of the words "Tour i" came off the List of Conforming Golf Balls because a small number exceeded the USGA's weight limit. In its place was a new ball with a pair of dots to each side of the words "Tour i." Azinger used the single-dot ball at the Transitions Championship and still had some in his bag. After a first-round 68, Azinger contacted PGA Tour officials who informed him the ball was not on the conforming list, leading to the DQ.