News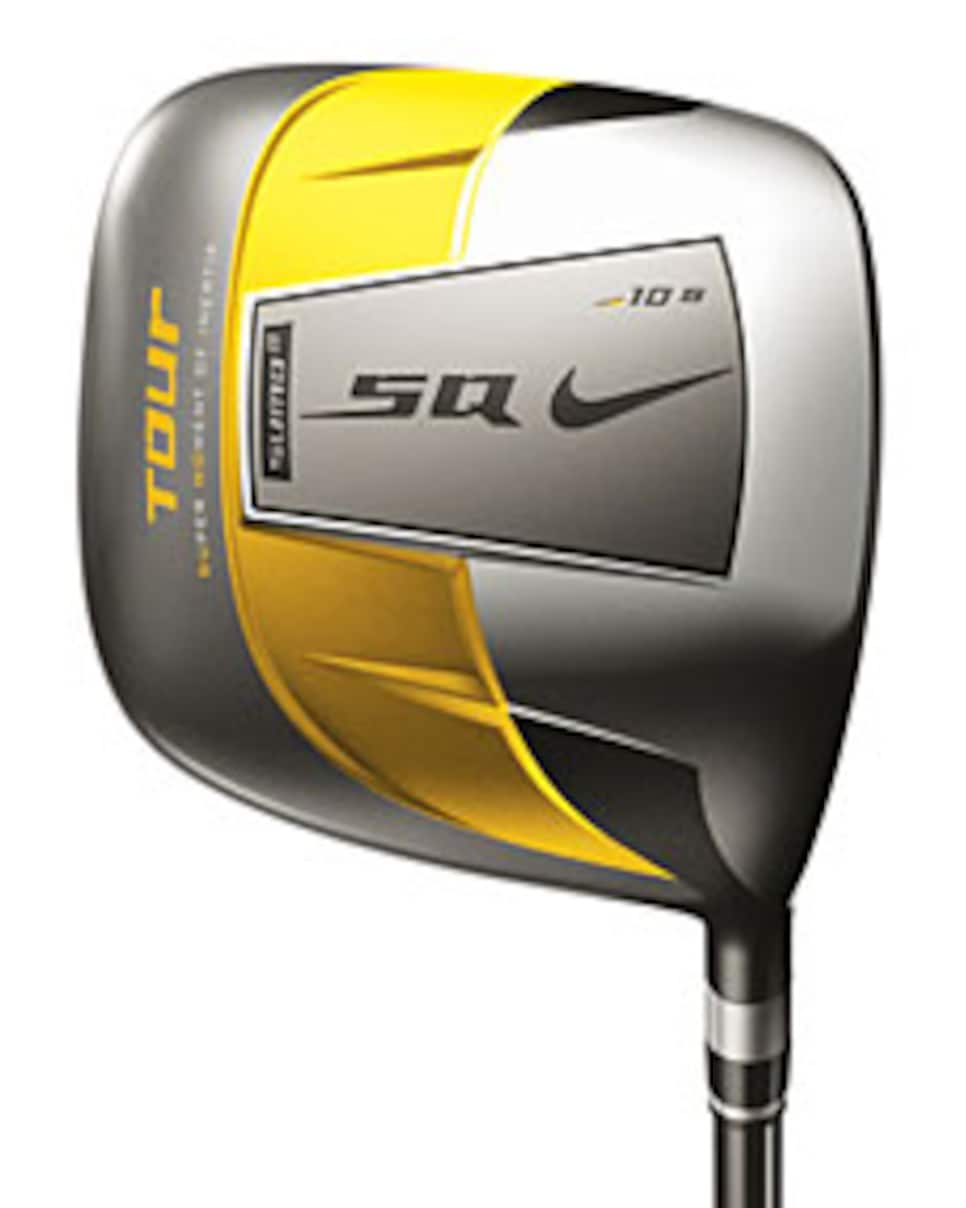 Lucas Glover used this model driver to win the U.S. Open--the first time a champion has wielded a square driver to claim a major. By the way, the club is selling for only $149 in some stores.
Both times the U.S. Open has been contested on Bethpage Black, it has been called The People's Open. But from an equipment standpoint, the 2009 edition will be known as The Hybrid Open.
At Bethpage in 2002, only 20 players used a hybrid, and most resembled an iron more than a wood. In fact, 70 players carried either a 1- or 2-iron that week. In 2009 only 10 players carried a 2-iron (nobody used a 1-iron), and the number of hybrids was a whopping 147.
"This week may have been the biggest request for rescue clubs that we have ever had, especially for a major," said Paul Loegering, PGA Tour rep for TaylorMade. "From the long-hitting Kenny Perry to the shorter-hitting Fred Funk, players want high, soft-landing shots and are taking out their 2- , 3- and even 4-irons in exchange for rescues."
The club Perry played was a prototype TaylorMade Raylor rescue with a V-shape leading edge that helped the club cut through heavy rough. A weight in the back lowered the center of gravity to help get the ball airborne.
Another player using a specially designed hybrid with a unique sole was Phil Mickelson, who showed the value of such a club on the Black's 15th Friday when he hit the club from just 164 yards and made par.
"I actually [took] the back part of the hybrid out so I can open it way up and get through that thick rough," said Mickelson of his Callaway club. "I dug in after it and was able to get it there."
Given that Bethpage featured more 500-yard-plus par 4s (three) than any major championship in history, even tour players were going to be hitting a lot of long shots into Bethpage's elevated greens. Hybrids made that task easier.
"With all of our testing with tour players, the hybrids of today get a little bit more spin and a higher launch angle than a long iron," says Tim Reed, vice president of research and development at Adams Golf. "So the typical hybrid is going to carry farther and stop a little sooner."
Which might explain why Vijay Singh carried three Adams hybrids—a 19-, 22- and 25-degree—and started his iron set at the 6-iron. Mike Weir also saw the value, taking out his 3-iron in favor of a 19-degree TaylorMade Rescue.
"I used it probably three or four times," said Weir after his first-round 64, noting that he hit a hybrid club into the green on three holes on which he eventually made birdie. "The club was good to me today."
At a long, soggy Bethpage, hybrids were good to a lot of players.
Rocco Mediate came into the U.S. Open ranked 163rd in putts per GIR and went back to the long putter--an Odyssey White Hot XG #7 mallet. "I just needed a change and felt this would help me get my stroke back," said Mediate. After two rounds, however, Mediate switched to a shorter putter.
Todd Hamilton, who rarely changes drivers, used a TaylorMade R9 460 during a practice round and put it in the bag. He also changed from Titleist's Pro V1 to the lower-spinning Pro V1x. ... Three players made putter changes: Lee Westwood used a Ping G2 Piper, David Duval a Scotty Cameron by Titleist Newport and Sean O'Hair the TaylorMade Rossa Monza Corza he'd had success with earlier in the year. ... After using a 21-degree TaylorMade Burner 7-wood nine times during a practice round, John Mallinger put the club in play for the tournament. ... Rocco Mediate not only changed putters last week, but he switched from Callaway's Big Bertha Diablo driver to the company's FT-9 model.