News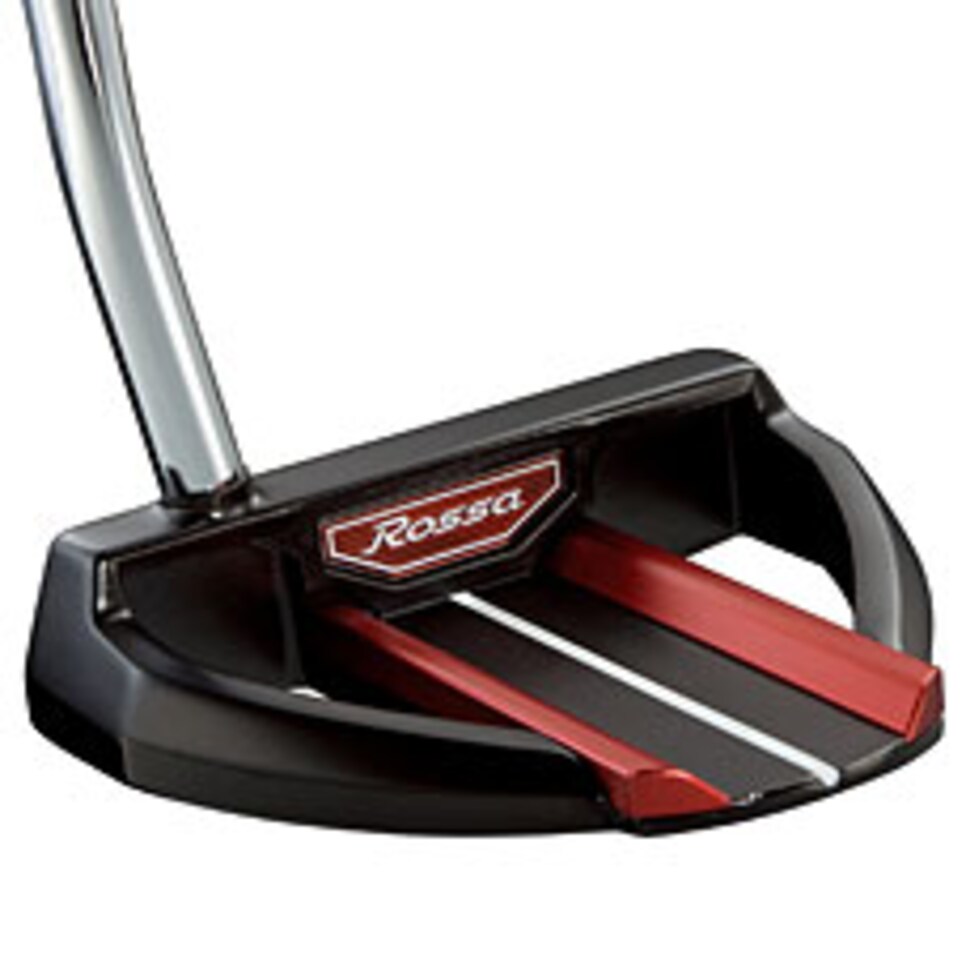 The RS stands for Red Stripe, the golf-ball width alignment aid. Expect to see these putters in stores this fall.
At the European Tour's recent BMW PGA Championship, Paul Casey bent the shaft of his 4-iron after striking a tree on his follow through on the 17th hole during the second round. Normally, to repair such damage would not be difficult. But Casey had a problem.
"It's a Precision shaft … an old one," Casey said of the Precision Project X 7.0 shaft he uses in his irons. "They don't make that shaft anymore. They probably stopped making it two or three years ago."
Although Casey had a solution in mind (he took a Precision Project X 7.0 shaft out of his backup 2-iron and cut it down), the episode brought to the fore the importance tour pros place on having properly matched iron shafts.
In 1976, Brunswick Golf (later Rifle and Royal Precision) developed the frequency matching system to provide more consistency throughout a set of iron shafts. Frequency matching is where a shaft is clamped with a weight attached to the head end. The shaft is then pulled down, released, and the shaft starts to oscillate up and down while an electronic device measures the rate of oscillation and produces a digital readout. The faster the rate of oscillation, the stiffer the shaft.
Frequency matching came about after Brunswick engineers worked with PGA Tour players and discovered that shaft flex was inconsistent—at times substantially so—within a flex designation. In other words, even though all shafts in a set were marked stiff or regular, they were not alike, resulting in the player having to vary his swing to compensate. Frequency matching is designed to get golfers into shafts that will flex and feel the same, eliminating the need to alter the swing.
In a set of irons the rate of oscillation normally will increase from longest to shortest club in the set. Many players, however, insist their clubs be frequency matched, meaning the amount of frequency increase throughout the iron set are exactly the same. Rocco Mediate is one of the believers.
"Oh geeze, that's so important," said Mediate. "I've had the same set of Precision shafts with the same frequency for 24 years. It's absolutely vital that you have shafts that give you the same feel. It eliminates one of the variables."
And unlike Casey, Mediate uses current product, making repairs or changes a snap. "They know my specs," said Mediate. "Takes about five minutes."
Not since early 2005 when he used a Nike Oz putter has Stewart Cink wielded a conventional-length putter during tournament play. That changed at Colonial as Cink used a 35-inch Nike prototype blade. The putter, similar to a Ping Anser in style, features an insert with a distinctive red face groove pattern. Putters with similar face patterns have been used earlier this year by Trevor Immelman, Lucas Glover and Paul Casey.
There was some frustration with woods at the Champions Tour's Principal Charity Classic. Jay Haas, who has had trouble finding a driver since cracking the head of the Titleist 905R he had used for 2½ years at the Legends of Golf, used three drivers during the week. Meanwhile Andy Bean banished his TaylorMade Burner 3-wood from the bag after topping his tee shot on the 11th hole during the first round. ... At Colonial only two players changed the model of golf ball they play. One of them, however, was Tim Clark, who played Srixon's Z-Star Diamond, a slightly higher-compression ball than the Z-Star he had been using.