Equipment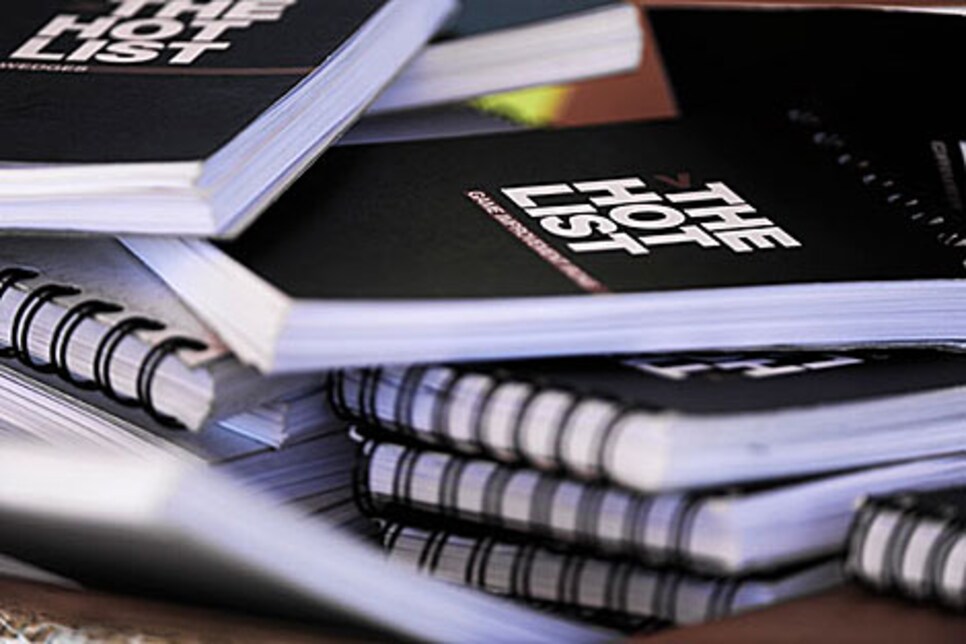 Research and notes taken during Hot List testing fills up dozens of notebooks.
The song says it's the most wonderful time of the year, but we're not talking about the holidays. We're talking about the preparations for the 2010 Golf Digest Hot List. We're only two months away from the arrival of the February issue, annually the game's premier and uncensored guide to the best equipment in the game. And as those preparations continue, here's your chance to be a part of it.
Golf Digest has been rating the game's top equipment every year since 2004, when it became the first golf publication to provide an uncensored evaluation of woods, irons, wedges and putters. The Hot List has grown to become what one veteran retailer recently called "the single most useful tool in the golf equipment industry." Now comes your opportunity to turn up the heat on the Golf Digest Hot List.
Golf Digest will unveil its ratings of the top new clubs once again in the February issue, but as part of that issue, we'd like to answer some of our readers' most pressing questions about our process, our panelists and, of course, our picks. Call it our version of everything you've always wanted to know but were afraid to ask. Some possible queries:
Where do you get the products you evaluate?
What kinds of tests do you conduct?
What's a day of product-testing like?
What do your panelists do during your meetings?
How do you vote on the Innovation score?
Why don't you tell us which is the longest driver?
But don't limit yourself to the basics. Ask us anything you want to know. As a bonus, if we pick your question to use in the February issue, we'll send you a special golf prize package.
Send us your questions. You'll get all the answers for the 2010 equipment season in the February issue of Golf Digest.