News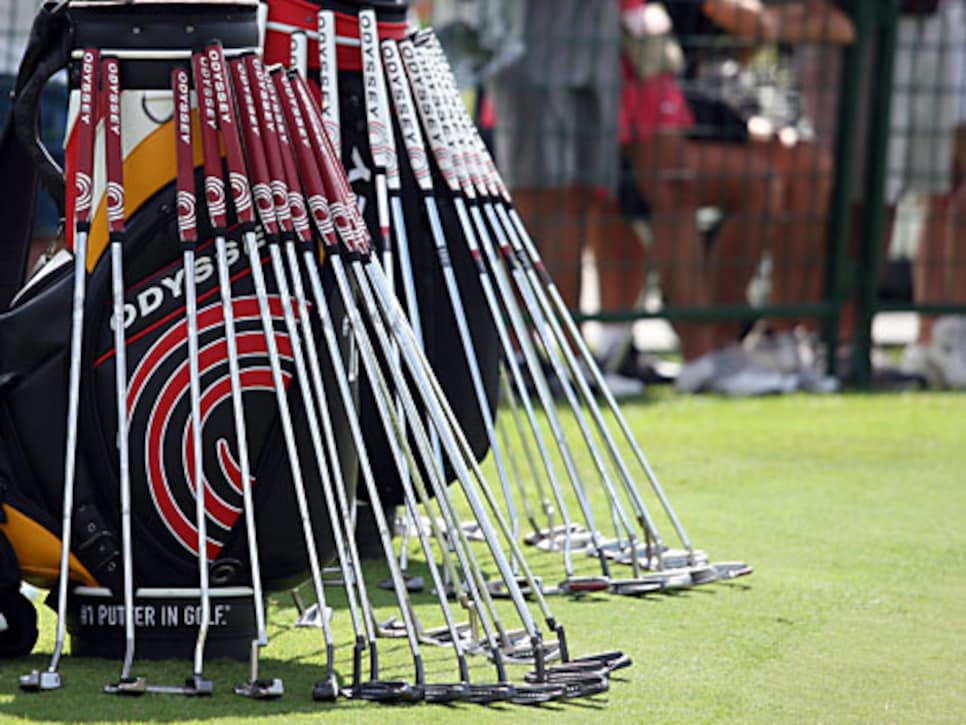 Players are occasionally tempted into testing new equipment before majors, a practice that has benefits and pitfalls.
It's an adage nearly as old as the U.S. Open trophy itself: Major championship golf is a different brand of golf. With that, expect players to make changes to their bags for this year's Open at Bethpage.
According to Keith Sbarbaro, VP of tour operations for TaylorMade, some of the his staff players have requested 7-woods that might go in the bag to help chop it out of the rough, as well as rescue clubs to possibly replace 3- or 4-irons, allowing for more height on long shots into the expected firm greens. For the Open, Bethpage boasts a trio of par 4s that exceed 500 yards and another measuring a meaty 490 yards, making that kind of club handy.
Although the casual golf fan might find it difficult to comprehend that so many players would alter their equipment before a major championship, players say the decision is rarely done spur of the moment. A few years ago Ryan Moore began preparing equipment-wise for the Masters in February, spending time at Ping's Phoenix headquarters and test center working on getting comfortable with a 7-wood that he knew he would need on some of Augusta National's par 5s.
"Augusta National requires some specific shots," said Moore. "And for that you need specific clubs. I see a lot of guys match their set make-up to this course."
That's a little easier to do in advance at the Masters, since it is played on the same venue each year. Yet while players rarely decide what will go into the bag before having a chance to see the course at the other three majors (Tiger Woods, for example, will bring 15 clubs with him and decide during practice whether to leave out the 2-iron or 5-wood), fact is more players change equipment than you would think. A look at last year's Open at Torrey Pines reveals that a dozen players changed the loft on their driver that week, 16 added hybrids (including Trevor Immelman with a 23-degree) and a half-dozen felt a wedge with more than 60 degrees of loft was a good idea, with Padraig Harrington and 2005 U.S. Open champ Michael Campbell among those using 64-degree wedges.
Fast, firm turf conditions, however, could produce a slew of players storming the grinding wheel in equipment trailers in an attempt to match the bounce on their scoring clubs to the conditions. At the 2006 British Open, for example, Retief Goosen went to the wheel and personally ground his 60-degree wedge to nearly zero bounce. In the same event, Fred Funk ground off the bounce on his entire iron set to try to prevent the clubs from skipping at impact off the browned-out surfaces. Conditions also could result in a ball change for some (Goosen, for one, is notorious for changing to a spinnier TaylorMade ball on firm courses).
But do such changes result in excellence or agony? As you might expect, it's a mixed bag. Phil Mickelson failed miserably in trying a strong-lofted 3-wood off the tee (a club he had built specifically for use at Torrey Pines) during last year's U.S. Open, and endured a brutal Ryder Cup in 2004 after switching to Callaway woods just the week before.
But there have been plenty of successes, too. In fact, three of the last four Masters champions had made changes to their bags. Mickelson won the 2006 Masters using a two-driver strategy he implemented just the week before with Augusta in mind, Immelman used a prototype Nike driver in 2008 and Angel Cabrera won this year's Masters after switching to a mid-length putter. And then of course there is Woods, who put his Nike Forged 2-iron back in the bag at the 2006 British for the first time in nearly eight months and proceeded to use the club more than 40 times off the tee during the week (he hit driver just once) en route to leading the field in accuracy at 85.7 percent -- the first time he led that stat in a major -- and capturing the claret jug a third time.
When asked about the change in strategy, Woods had a simple explanation. "We've never played a golf course like this before," he said.
Like we said, a different brand of golf.