News
Woods Doctor In PED Probe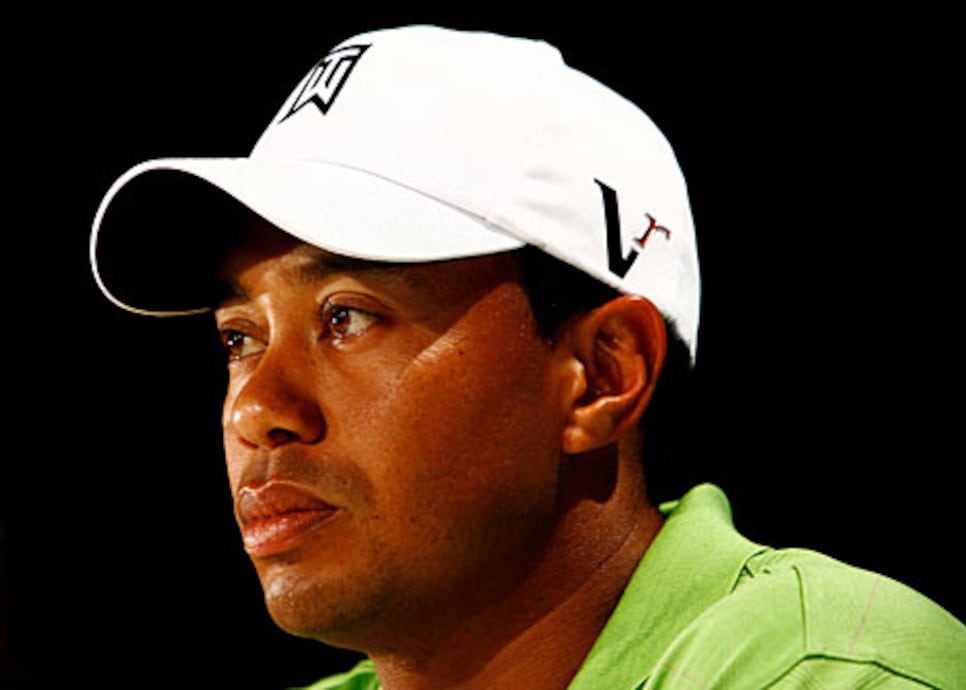 Tiger Woods faces another potential wrinkle with news that a doctor he has been treated by is under investigation.
NEW YORK (AP) -- A Canadian doctor who has treated Tiger Woods, swimmer Dara Torres and NFL players is suspected of providing athletes with performance-enhancing drugs, according to a newspaper report.
Human growth hormone and Actovegin, a drug extracted from calf's blood, in Dr. Anthony Galea's bag at the U.S.-Canada border in late September, The New York Times reported. He was arrested Oct. 15 in Toronto by Canadian police.
Using, selling or importing Actovegin is illegal in the United States.
The FBI has opened an investigation based in part on medical records found on Galea's computer relating to several professional athletes, people briefed on the inquiry told the Times on condition of anonymity because they did not want to be identified discussing a continuing investigation.
The anonymous sources did not disclose the names of the athletes, and Galea told the newspaper "it would be impossible" for investigators to have found material linking his athletes to performance-enhancing drugs.
According to the newspaper, Galea has developed a blood-spinning technique -- platelet-rich plasma therapy -- to help speed post-surgery recovery.
Galea visited Woods' home in Florida at least four times in February and March, the newspaper reported, to provide that platelet therapy after his agents were concerned by his slow recovery from June 2008 knee surgery.
Asked about Woods' involvement with Galea, agent Mark Steinberg told the newspaper in an e-mail: "I would really ask that you guys don't write this? If Tiger is NOT implicated, and won't be, let's please give the kid a break."
According to the report, Galea said Woods was referred to him by the golfer's agents at International Management Group.
However, Steinberg sent an e-mail to the AP on Tuesday that said: "No one at IMG has ever met or recommended Dr. Galea, nor were we worried about the progress of Tiger's recovery, as the Times falsely reported. The treatment Tiger received is a widely accepted therapy and to suggest some connection with illegality is recklessly irresponsible."
Woods announced Friday that he was taking an indefinite leave from golf to concentrate on his marriage after allegations of infidelity surfaced in recent weeks.
Torres told the newspaper Galea found a previously undiagnosed tear in her quad tendon.
"Excluding draining my knee, he has never treated me, but I did see his chiropractor who did soft-tissue work on my leg," she said in an e-mail to the Times. "That was the extent of my visit with him."
Her agent, Evan Morgenstein, told the AP that Torres was not available for comment Monday night.
Brian H. Greenspan, Galea's criminal defense attorney, said an investigation will vindicate his client.
"Dr. Galea was never engaged in any wrongdoing or any impropriety," Greenspan said. "Not only does he have a reputation that is impeccable, he is a person at the very top of his profession."
While acknowledging he used HGH himself for 10 years, Galea told the newspaper he never gave any athletes the substance, which is banned by the World Anti-Doping Agency. And Galea told the Times he has never combined HGH or Actovegin with his platelet treatments.
"All these athletes come see me in Canada cause I fix them, and I think people just assume that I'm giving them stuff," he told the newspaper. "They don't have to come to me to get HGH and steroids. You can walk into your local gym in New York and get HGH."
Prescribing HGH is legal in Canada; it can be used in the United States but only in a few instances that don't include hastening recovery from surgery.
The Royal Canadian Mounted Police said no charges have been filed yet against Galea. RCMP spokesman Sgt. Marc LaPorte said Galea was arrested after a search warrant was executed Oct. 15 on the Institute of Sports Medicine Health and Wellness Centre on Brown's Line near Toronto.
A court date is set for Friday in Toronto.