News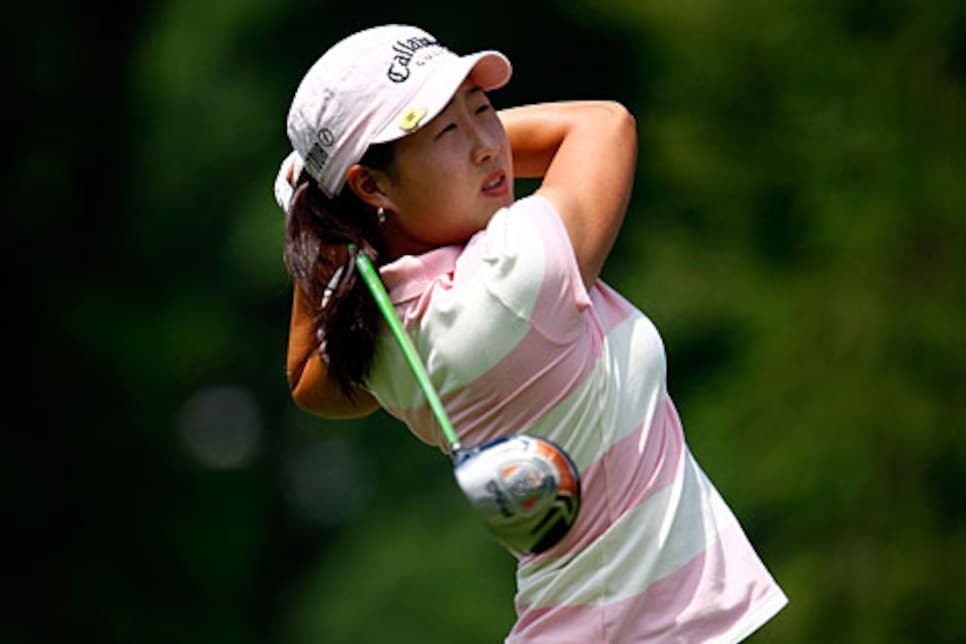 Sights set on big years: Reigning freshman of the year Song (above) has been on a tear since her NCAA stumble; Wolfpack junior Hill (below) has had a solid, if not winning, summer.
At the start of the 2009-10 college season, an unusual calm seems to have settled over the sport. A summer of (virtual) silence from the NCAA Division I men's and women's committees means for the first time in years there are no seismic shifts that programs must brace for (e.g., implementing match play at the NCAA Championship), much less any subtle changes that might cause consternation.
Should we expect, then, the upcoming year to be a carbon copy of 2008-09? Fans of the defending national champion Texas AM men and Arizona State women certainly hope so. Still, they—along with the rest of the country—should witness the corollary to the old adage: The less things change, the less they stay the same.
Will the Aggies and Sun Devils repeat as champs?
AM coach J.T. Higgins and ASU coach Melissa Luellen say memories of their NCAA victories returned daily during the summer. Same for their returning players, which leads to the biggest challenge the schools face: How do you come down from Cloud 9 without taking a fall?
The Aggies didn't have the most talented squad last spring but were the quintessential "no-I-in-team" group, allowing them to succeed in the new match-play format. "We had great chemistry," Higgins says. "We've got to figure out a way to try to get that part of it down again."
Without NCAA hero/departing senior Bronson Burgoon, whose thrilling shot at Inverness' 18th clinched the title, AM brings in the nation's top recruit in Cameron Peck, the 2008 U.S. Junior champ. If the distractions of being the defending champs don't overwhelm them—the school has the team hosting several campus functions this fall—AM could be in the hunt again next spring.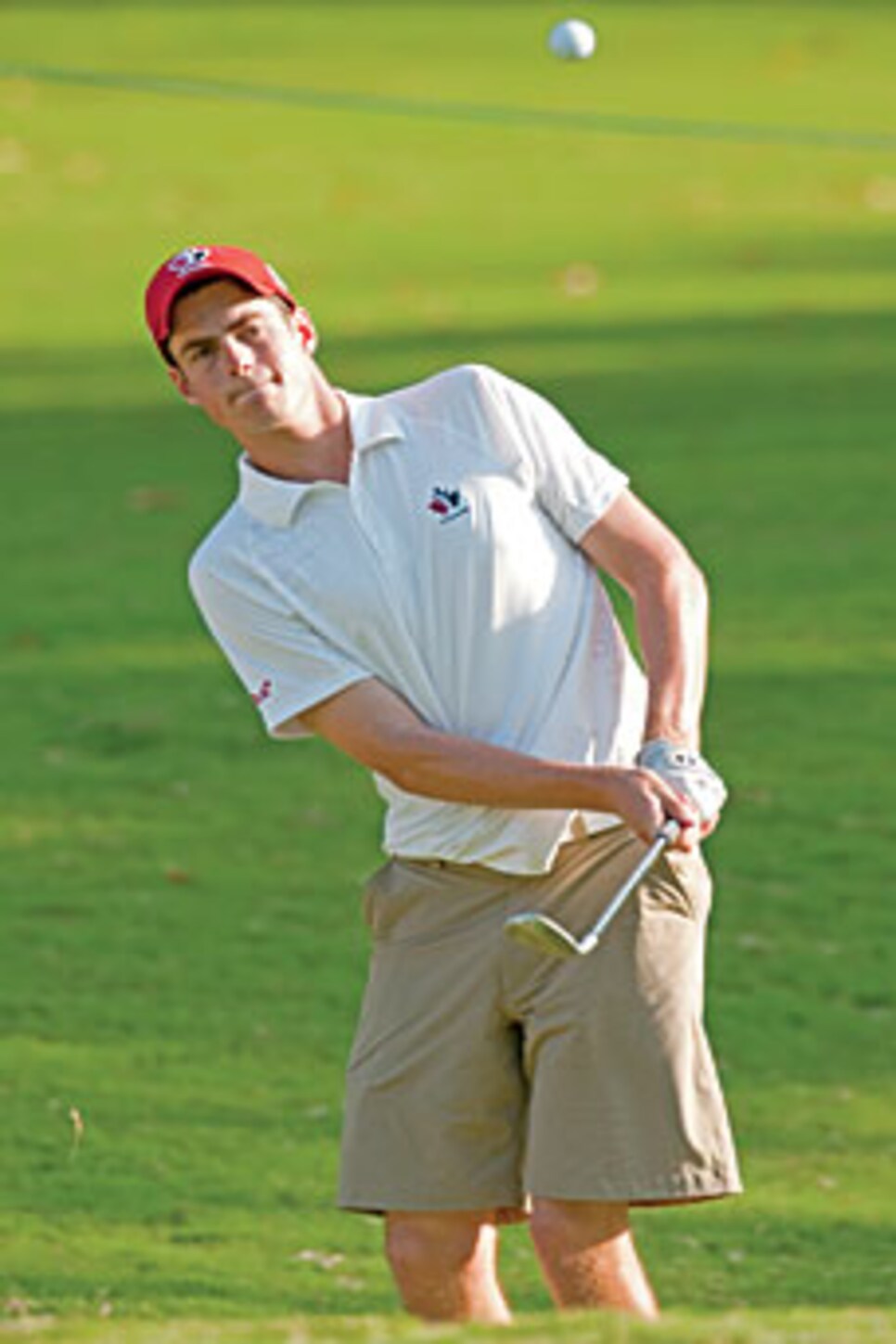 ASU, meanwhile, is the odds-on choice to re-claim the women's title despite losing two All-Americans (Azahara Munoz and Jennifer Osborn) to graduation. The difference? The Sun Devils have a five-star talent in Spain sensation Carlota Ciganda set to play a full season in the desert as well as a pair of returning starters in Jaclyn Sweeney and Juliana Murcia to provide stability. Reinforcements are on the way, too. Five freshmen arrive this fall, including U.S. Women's Amateur runner-up Jennifer Johnson.
"There was a sense of relief that we took care of business," says Luellen, hinting that any pressure to return glory to the program has been lifted. "We know we can do it. There's nothing for the girls to protect. Just go out and play."
Will N.C. State's Matt Hill continue his run?
When we last left the Brights Grove, Ontario, native he was capping one of the more remarkable stretches of competitive golf, making the NCAA title his sixth victory in his final seven full-field starts. A summer of solid, if not similarly spectacular play allowed the rising junior to get some perspective on his accomplishment.
"When you're in the middle of it, it's hard to understand what you're doing," says Hill, who turns 21 later this month. "I'm just proud of the way I handled myself."
Hill's game isn't much different than it was a few months back—his consistency off the tee remains his strength. To expect such dominance to continue, though, is asking a lot. Truth is, he could play as well as he did last spring and not win any events because of the play of others. As Hill himself puts it: "That's just golf."
Is USC's Jennifer Song over her loss at the NCAA Championship?
After a double bogey on the final hole at Caves Valley GC last May cost Song the individual title, her dejection was painfully obvious. In the days that followed, the 19-year-old who had carded five runner-up finishes began to doubt whether she might ever win.
Three months later, after victories at the U.S. Women's Amateur Public Links and U.S. Women's Amateur, the notion seems almost comical. "I had to get out of my own comfort zone and just really push myself," explains Song, whose efforts helped the now sophomore to be picked as Golf World's No. 1 female player to watch.
Having broken through, will Song's routine of listening to Bob Rotella audio books be a thing of the past? "I don't think anything will change about her attitude," says USC coach Andrea Gaston. "If anything, she'll probably work harder. She's set the bar a little higher for herself."
How will Oklahoma State and USC do without Rickie Fowler and Jamie Lovemark?
Cowboy coach Mike McGraw and Trojan coach Chris Zambri couldn't have been surprised when their top players made an early jump to the pro ranks. Still, the timing of their departures leaves the programs in different states.
Although losing a two-time first-team All-American in Fowler, the Cowboys have a trio of players returning from last year's squad—Morgan Hoffmann, Peter Uihlein and Kevin Tway—that can pick up the slack. Moreover, several players who struggled to crack OSU's deep lineup a year ago now see an opportunity to step up.
"They've got to be hungry," McGraw says. "I know I would be."
Conversely, the loss of Lovemark, the 2007 NCAA champion, comes at the same time another USC underclassman, Tim Sluiter, also decided to leave the program. Suddenly, USC has just four returning players and only one that Zambri can reasonably count on (first-team All-American Matthew Giles).
"There's a lot of uncertainty," says Zambri, who will have to rely on blue-chip recruit T.J.
Vogel, one of four freshmen joining the team. "It will provide an interesting opportunity for us."
Finally, who could be this year's surprise schools?
For the men, Arizona State reached match play at last year's NCAAs and returns four starters. For the women, Denver's fifth-place finish at nationals makes the word "surprise" a bit of a stretch, but with a freshmen class led by Kimberly Kim, expect big things out of the Mile High City.