News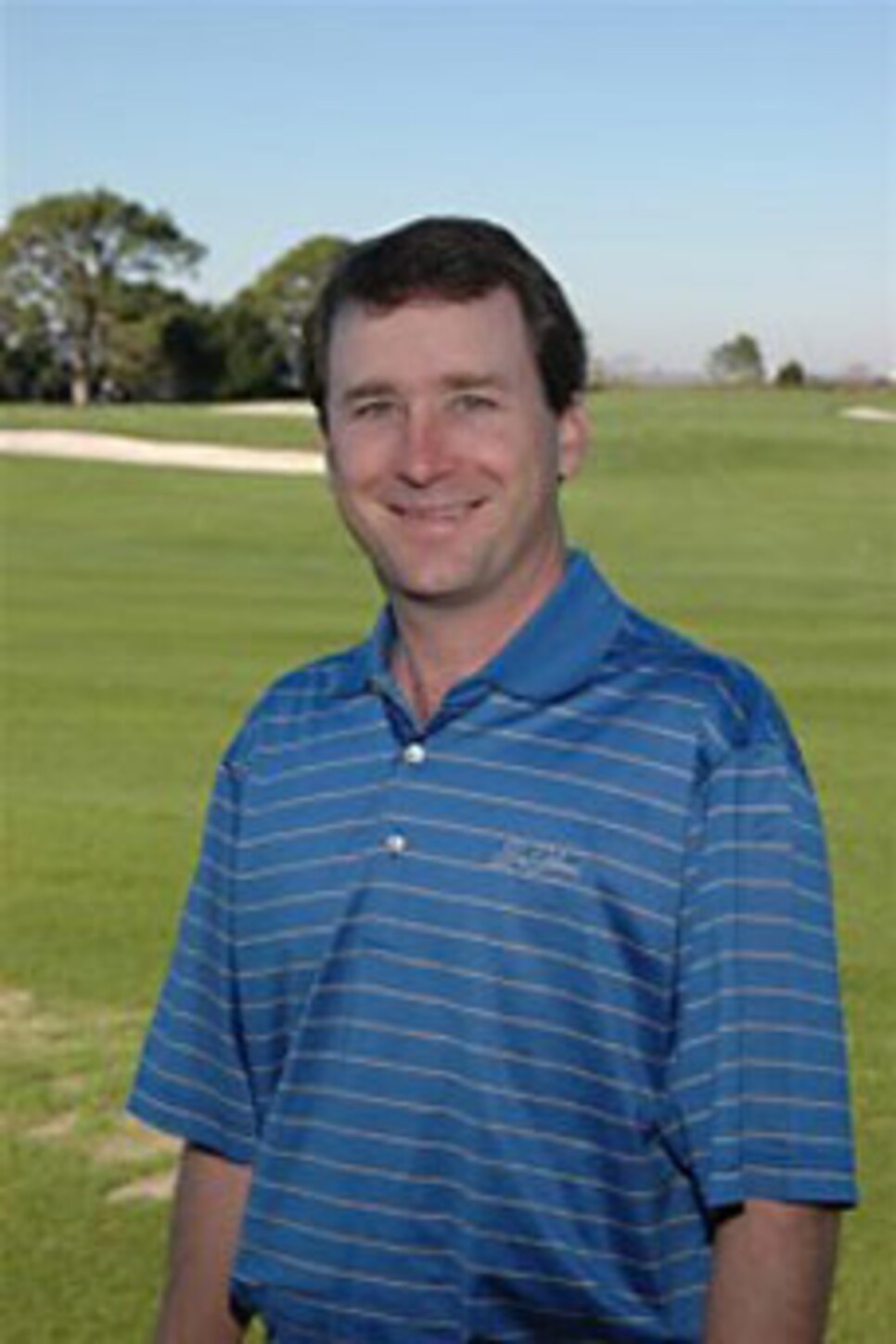 After helping clients to a Masters, a U.S. Open, and a PGA, Dr. Morris Pickens is only a PGA away from his own Grand Slam.
Morris or Mo or even "Dr. Mo" Pickens doesn't sound like the name of a guru. "It sounds like the nephew of Slim Pickens," said the sports psychologist who has coached the last two major champions to victory.
And then you look at him, just a regular guy from Orangeburg, S.C., who was selling pharmaceuticals before turning to this profession.
But Pickens is the Dr. Sigmund Freud of golf, with a green jacket, a U.S. Open trophy, and a claret jug all within the past 27 months.
That's Zen-like, but Pickens will just tell you it's just the application of common golfing sense.
Going back to Zach Johnson's victory at the Masters, he now has three majors, and after Lucas Glover's win in the U.S. Open and Stewart Cink took out Tom Watson at the British Open, he is now just a PGA shy of a Mind Coach Grand Slam.
With Johnson, it was devising a game plan for Augusta National. For Glover, it was getting him into a mindset of patience. In Cink's case, it was giving him a putting routine.
This isn't rocket science here, but it's like Pickens said for this column a couple of weeks ago, "My job is to give them the two to three to five percent it takes them from being successful already to having a chance to win a major."
Cink is a case in point. He had five PGA Tour victories, but two were in Hartford and two more at Hilton Head, both post-major stops on the schedule. Despite the famous beating put on him by Tiger Woods in the 2008 WGC-Accenture Match Play, he was an underrated match play player, going back to his first Presidents Cup in 2000, and continuing on through last year's Ryder Cup.
Forgotten now is that before Woods annihilated him 8 and 7 at Dove Mountain, Cink had taken out an all-star lineup of Justin Leonard, Angel Cabrera, Padraig Harrington, Colin Montgomerie and Miguel Angel Jimenez -- or that he silenced Sergio Garcia in the 2006 Ryder Cup.
So it wasn't a surprise to Pickens watching Cink go two under in the playoff against a legend like Watson, because that was match play. What pleased him was seeing Cink attack that putt on the 72nd hole. That was the breakthrough moment. "The culmination of a realization," Pickens said.
After training under Bob Rotella, Pickens broke in with Glover and Clemson teammate Charles Warren when they were on the Nationwide Tour. He set up camp at Sea Island in 2005 and helped Johnson go from the Hooters Tour to the Champions Locker Room at Augusta, and then to four titles post-Masters victory, three since last October.
Cink plays practice rounds with Johnson, Glover and another of Pickens' counsels, Jonathan Byrd. Earlier this year, he intimated an interest in Pickens through Byrd by saying, "Hey, why are you always giving them the good stuff?" Pickens followed up, and they met for the first time at the Crowne Plaza Colonial.
Now you think of all the pain Cink has endured through his career, the label of being "soft," the missed putt at Southern Hills that meant nothing at the time, the pasting Woods put on him in Arizona, and you get a picture of a guy who might be fragile.
Far from it: After the miss at the 2001 Open, when he was just trying to get out of Retief Goosen's way, Cink worked through a loss of self esteem with Dr. Preston Waddington, a former Marine based in Fort Lauderdale, Fl. As Cink admitted, Waddington made it "cleaner."
But in the evolution of a career, change occurs. Cink praised Waddington during a news conference before this year's Traveler's Championship in Hartford, where he was defending champion. He explained the change to "traditional sports psychology where I'm reacting more to targets and I'm much more to the process and pre-shot routines."
Again, not rocket science, but the final component in a commitment that began after Southern Hills, with strength coach Chris Noss and swing teacher Butch Harmon. When they met at Cink's home in Duluth, Ga. before Colonial, "he didn't have a routine and didn't practice productively," Pickens said. "Physically, visually and mentally, he was all over the board. He was pretty lost."
Cink had already junked the idea of a belly putter. Pickens didn't think that was the issue, anyway, and gave him a 15-minute and 45-minute practice routine, and had him spend as much time on the putting green as the range. Though he didn't make the trip to Turnberry, Pickens was still coaching Cink from afar.
"I sent him same the text every day," Pickens said. "Basically it said, 'Invite the challenge, great routines, stay patient.' ''
There was a quick payoff. The defining moment was Cink standing up over the six-footer on the 72nd hole and draining the putt that put him -2, with the clubhouse lead. What's forgotten in the analysis of whether Tom Watson should have hit 9-iron or 8-iron into the 18th green is that Cink bogeyed the par-4 16th and missed a two-footer at 17 for birdie.
Those mistakes were rear view by the time Cink stood over the birdie chance at 18. So when Pickens watched Cink make the putt and kiss the ball, he interpreted the reaction not as a celebration, but as the freeing of a soul. "I just had the most important putt in my life," Pickens said. "And I hit it without fear of whether it would go in or not."
Cink is an intuitive guy. He remembers what Tiger said about his absolutely must-make putt on the 72nd hole of last year's U.S. Open, about it being two balls outside right, about just putting a good stroke on it and seeing what happens.
He also remembers the thumping Tiger has put on him, not only at the Accenture but also in the 2006 Bridgestone Invitational playoff. So that's why it was sweet when Cink was doing the Top 10 List with David Letterman's on Tuesday night, and he came to No. 6. "I called Tiger Woods last night," Cink said. "I laughed and I hung up."