News
Wife Of Chris Smith Killed In Car Crash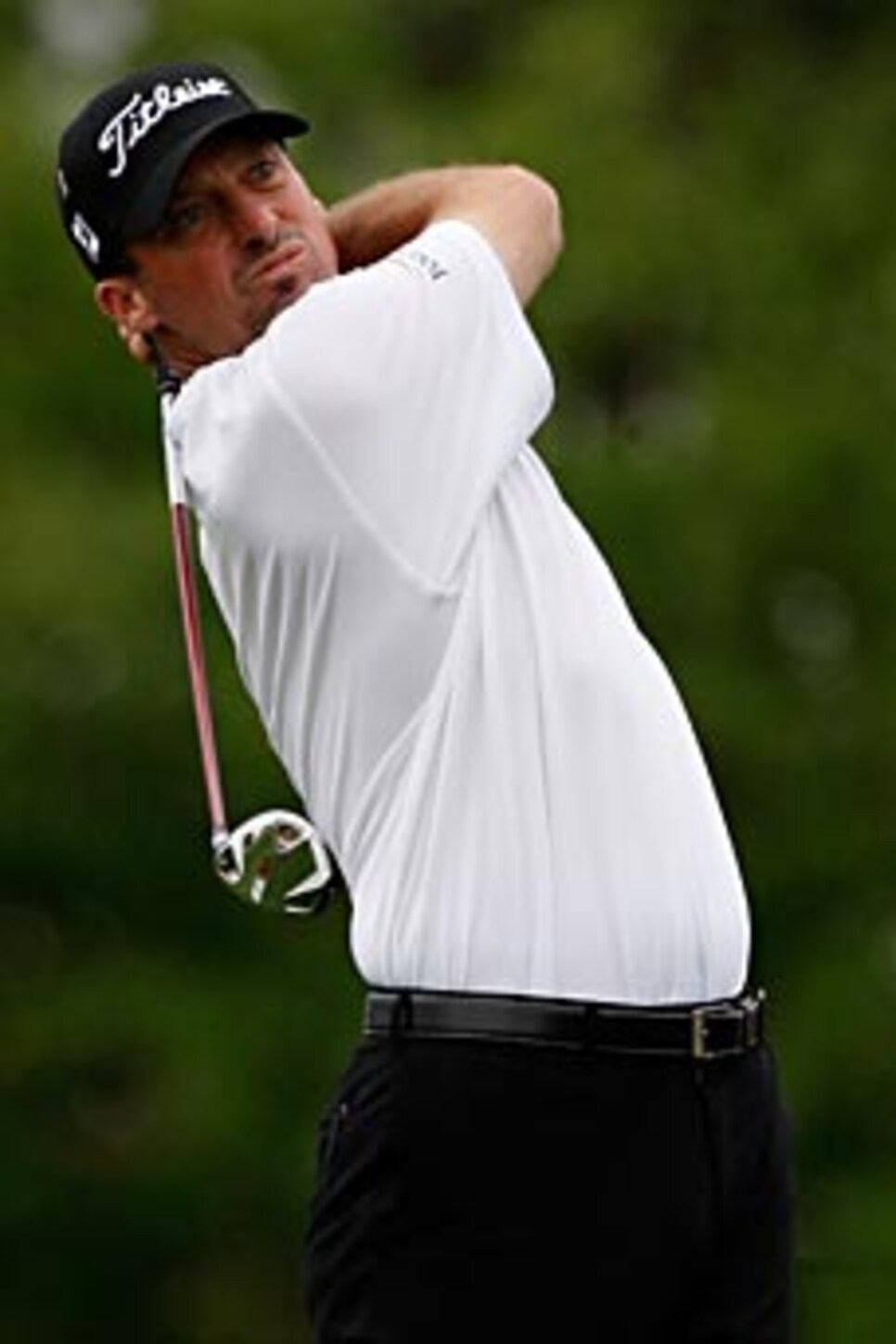 The wife of golfer Chris Smith, Beth Smith, was killed in a car crash early Sunday morning.
SOUTH BEND, Ind. (AP) -- PGA Tour officials confirmed Monday that the wife of golfer Chris Smith was killed and two of his children were critically injured in a fiery weekend crash that also hurt several members of the London (Ontario) Silverbacks football team, including its owner.
"All of us at the PGA Tour are saddened by the news of the tragic accident which claimed the life of Beth Smith," PGA Tour commissioner Tim Finchem said. "Our thoughts and prayers are with Chris and his family during this very difficult time."
PGA Tour media official Joe Chemycz, who was working the Nationwide Tour event in Fort Smith, Ark., where Smith played before missing the cut, said people close to Smith had informed tour officials that Beth Smith had been killed in the crash about 11:35 a.m. Sunday on Interstate 69 near Angola, in northern Indiana.
Steuben County Coroner Rodney Snyder said he didn't expect to officially identify the badly burned body recovered from the crash site until Tuesday.
Smith's children, 16-year-old Abigail and 12-year-old Cameron, were listed in critical condition Monday morning at Fort Wayne's Lutheran Hospital.
Hospital spokeswoman Shelly Lybarger said there was no listing for them later Monday. She said the could mean that they had been moved elsewhere or that a family member had asked that no information be given out.
According to authorities, Abigail Smith was driving her mother and brother in a sport utility vehicle that lost control briefly. She tried to correct the vehicle's path, but wound up veering across the median, where the SUV collided head-on with a Greyhound bus carrying the football team.
Abigail Smith suffered a broken pelvis, cuts to both hands and burns, the Steuben County Sheriff's Office said. Her brother broke an arm and a leg, sustained abdominal injuries and burns to his arms and legs.
Silverbacks owner Alan Lazar, who suffered internal and head injuries, was listed in good condition Monday at Fort Wayne's Parkview Hospital. Eleven other passengers were taken to Cameron Hospital in Angola and 11 more were treated at the scene, police said.
Army National Guard Lt. Tracy Fields, returning from drills in Michigan, was among the first to arrive at the scene of the accident. He said there was no chance to rescue Smith because the SUV was fully engulfed in flames.
"I made the decision there was nothing we could do with that situation without hurting ourselves or others," he said.
Instead, he and another Guardsman focused on helping five or six people off the bus, starting with a pregnant woman, followed by the driver, who was trapped. Others got out on their own.
"The burning SUV was just a couple feet away and was starting to explode and debris was starting to shoot toward us," Fields said.
More Guard personnel arrived and found the Smith children in a roadside ditch. Fields said he didn't know whether the children were thrown from the vehicle or somehow managed to get out on their own.
Chris Smith, 40, of Peru, Ind., made the PGA Tour in 1995 and won the 2002 Buick Classic. He has been a part-time PGA player in recent years and has been in only three 2009 PGA Tour events, missing the cut in this month's St. Jude Classic and finishing 13th at the Puerto Rico Open in March.
Smith's agent did not return messages seeking comment.