News
Dominating Win For Pettersen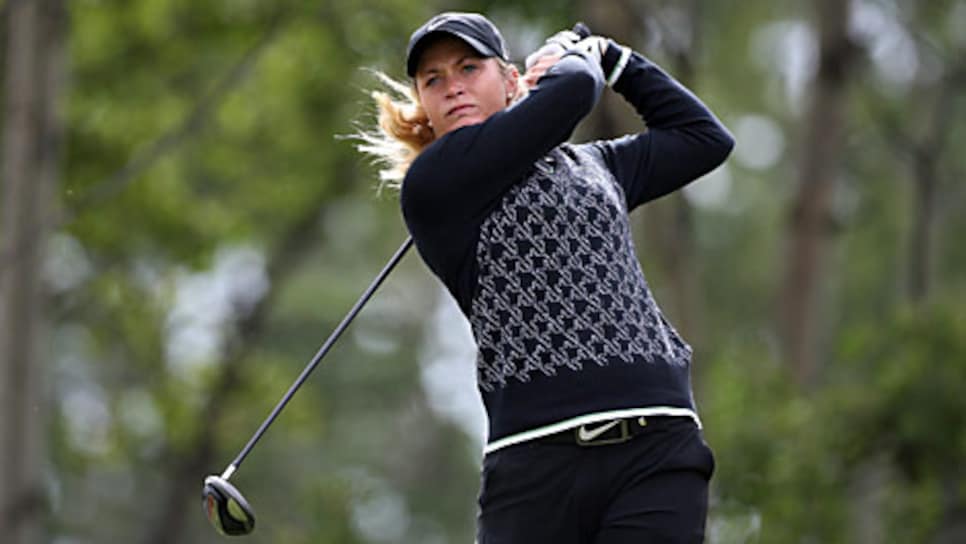 Despite her stellar play over the last two seasons, Pettersen had gone 43 events without a win.
PRIDDIS, Alberta (AP) -- Suzann Pettersen closed with a 1-under 70 for a five-shot victory at the Canadian Women's Open, her first LPGA Tour win in nearly two years.
The Norwegian star vowed not to play conservatively with a five-shot lead heading into the final round Sunday. She made good, keeping that margin over Momoko Ueda (65), Morgan Pressel (66), Ai Miyazato (67), Karrie Webb (69) and Angela Stanford (70).
"To finally close the deal again feels really good," Pettersen said. "I remember what it feels like again."
Pettersen's past couple years on tour had been known for near-misses, with six runner-up finishes -- including a playoff loss in Portland last weekend.
She earned $412,500 for dominating a field that featured the top 75 money-winners on tour.
The 28-year-old was the most consistent golfer at Priddis Greens Golf and Country Club all week, scoring well in the wind on Thursday and Saturday before finishing strong on Sunday.
Despite the large margin of victory, Pettersen had some tense moments midway through the final round. Her lead over Webb had been whittled down to three shots by the 10th, where Pettersen missed the green with her approach shot.
She responded by calmly draining her chip before picking up birdies at the next two holes to restore her big lead.
No one else mounted much of a challenge.
Pressel saw her unlikely chance at a comeback end with an approach into the creek at No. 13. Webb also lost a costly shot there, leaving a greenside chip in the rough.
The final few holes ended up being a coronation for Pettersen as she finished her biggest win since the 2007 LPGA Championship -- one of four majors on the women's tour.
It was her sixth career victory on tour -- the previous five all came during a breakout 2007 -- and pushed her season's earnings over $1.1 million.
NOTES: Jiyai Shin of South Korea shot a final-round 63 to jump from 36th to 10th ... Pettersen was Norway's athlete of the year in 2007 ... Webb won this event when it was last held at Priddis Greens in 1999 ... It was the first time in event history that no Canadians qualified for the weekend.