News
Pettersen Takes Commanding Lead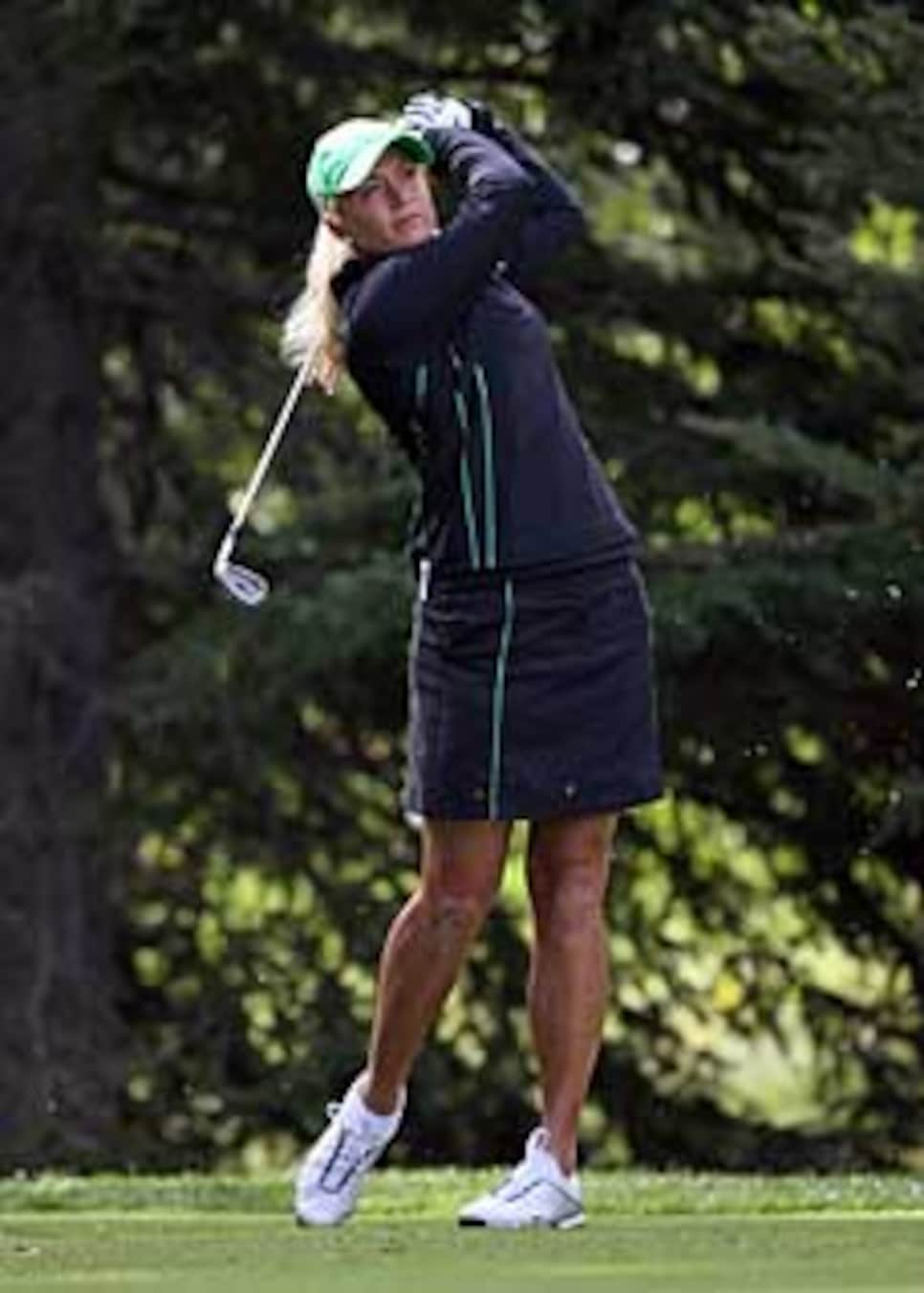 Pettersen is looking to snap a 43-tournament winless streak.
PRIDDIS, Alberta (AP) -- Suzann Pettersen moved into position to end her 43-tournament winless streak, shooting a 5-under 66 on Saturday at windy Priddis Greens to take a five-stroke lead into the final round of the Canadian Women's Open.
The tall Norwegian had a 14-under 199 total after opening with rounds of 65 and 68. She won all five of her LPGA Tour titles in 2007, and has six runner-up finishes since, including a playoff loss last week in Oregon.
Angela Stanford was second after a 69, and Karrie Webb (65) was another stroke back. Top-ranked Lorena Ochoa (72) and In-Kyung Kim (69) were 7 under. Song-Hee Kim followed her tournament-record 62 with a 77 to drop into a tie for 21st at 3 under.
Pettersen is taking an aggressive approach.
"I'm not trying to hold on to anything," she said. "I'm just going to see how low (I) can go. There should be no limitations on how deep you can go on this course."
Pettersen's lead was six or more for much of the afternoon, but Stanford rolled in a 60-foot eagle putt on the final hole to draw a little closer.
If Stanford needs some inspiration, she only needs to revisit her own experience in the 2006 tournament at London Hunt. She took a four-shot lead into the final round that year and ended up losing the tournament by a stroke to Cristie Kerr -- a player who started eight shots back on Sunday.
"I thought about that coming off the tee box here on 18," said Stanford. "You never know."
Pettersen opened with the sparkling 65 in windy conditions Thursday afternoon, then pulled away Saturday when only 19 of the 74 players broke par.
"It seems like the harder the conditions, the more creative I get with my shots," Pettersen said. "I'm kind of trying to stay in control of the ball flight. I keep rolling the putts in. You've just got to be really patient out here."
There's only one wish she has for the final day's weather forecast: "As long as it doesn't snow, I'm happy."
Pettersen actually got off to a slow start with some loose shots and a bogey at the third hole. After calming down and finding a rhythm, she went on to pick up six shots over the final 14 holes.
There's no secret about what it will take to beat her on Sunday.
"I'm going to play ahead of her and hopefully make a few birdies to get a low round," Ochoa said. "You never know how it's going to happen."
A few of the other challengers are hoping the big lead ends up getting to Pettersen when she returns to the course.
"She's out there by herself," Webb said. "And sometimes that's a bit of a daunting task. ... You know you don't have to do anything stupid -- attack pins and stuff like that -- so sometimes that takes you out of your game plan."
Added Stanford: "If you have a four- or five-shot lead then somebody's got to make at least five or six (birdies) to beat you. You don't have to make as many so you tell yourself you don't have to make as many."
Pettersen planned to spend Saturday night watching some U.S. Open tennis before going to bed early for a good night's sleep.
"Hopefully, I won't have nightmares," Pettersen said.