News
Watson's British Run Extended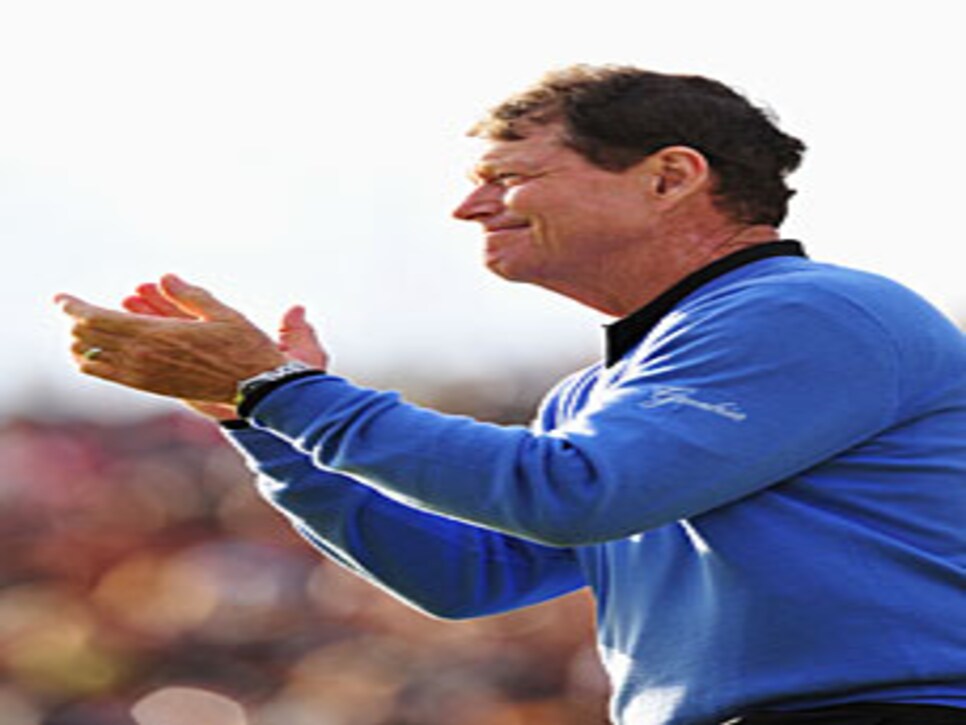 If not for a new rule, Tom Watson's runner-up finish last summer would have been his last appearance in the British Open.
ST. ANDREWS, Scotland (AP) -- Tom Watson's place in the next five British Opens is safe after the Royal & Ancient's decision to change one of its exemption rules.
The 60-year-old five-time British Open champion finished runner-up this year but would have lost his exemption status because of the R&A's age rules. But golf's governing body outside the United States said Monday it has amended one of its rules so that former champions who finish in the top 10 in the previous five Opens get a five-year exemption.
That also applies to Greg Norman, a two-time champion who tied for third at the 2008 British Open.
"We have introduced this exemption as a direct response to seeing two of our great Open champions, both in their 50s, challenging to win our championship these last two years," R&A chief executive Peter Dawson said. "We rightly reduced the age of exemption for past champions from 65 to 60 two years ago and our intention was never to remove players still at the top of their game from competing in the Open."
Watson, at 59, almost became the oldest British Open champion at Turnberry this year, but he missed an 8-foot putt and bogeyed the final hole before losing a playoff to Stewart Cink.
Next year's British Open will be played at St. Andrews from July 15-18.