News
Roberts Edges O'Meara To Win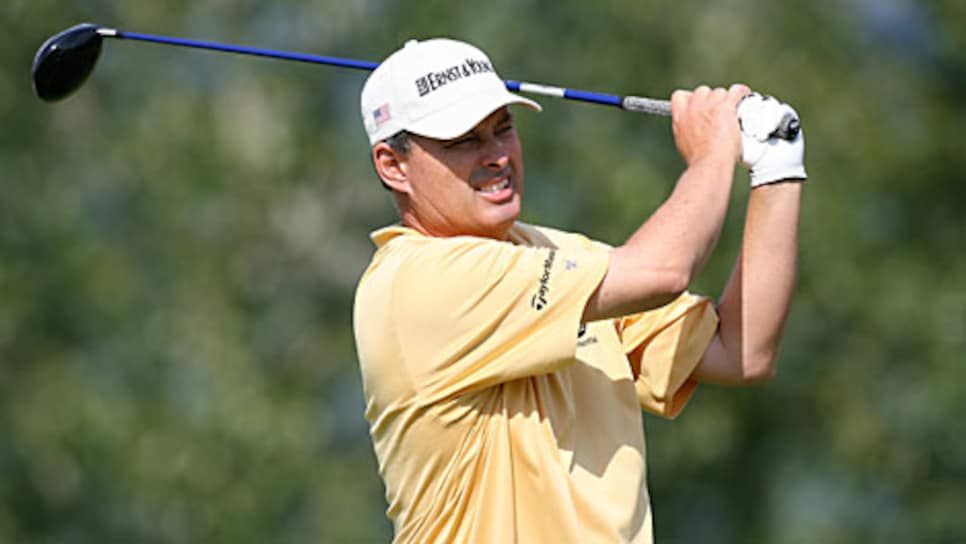 Over 54-holes of golf, Roberts had only two bogeys to go with his 20 birdies.
SNOQUALMIE, Wash. (AP) -- Second-round co-leader Loren Roberts birdied the final two holes to steal the Boeing Classic title Sunday and keep Mark O'Meara winless on the Champions Tour.
O'Meara led by a shot until an untimely bogey on the short, par-4 16th when his second shot found a bunker short of the green. O'Meara rebounded with a birdie on the 17th, but could only manage a par on the par-5 18th when his tee shot found a fairway bunker.
Roberts took advantage. He nearly matched O'Meara's sterling tee shot at 17 and dribbled in a 5-foot birdie putt. Then he birdied the uphill final hole with a short pitch shot to 3 feet and dropped the putt for his third victory this season.
His third shot on the 18th, from about 50 yards, bounced in the fringe, checked up and gently trickled behind the hole while O'Meara was on the driving range prepping for a potential playoff.
O'Meara has now finished as a runner-up eight times since joining the Champions Tour. His last victory in a PGA Tour sanctioned event was the 1998 British Open.
Separated by one group, Roberts and O'Meara turned the final round into a two-man match of O'Meara dropping birdies and Roberts matching.
O'Meara made nine birdies on his round, including five on the back nine, with his only blemish coming at the 16th, part of an 8-under 64.
Dan Forsman and Bernhard Langer finished tied for third place at 14 under.
O'Meara seemed poised to give himself a cushion on a number of occasions, but Roberts continually made clutch putts.
O'Meara made birdies at Nos. 6, 7 and 8 to get to 13 under, then birdied the uphill, par-4 10th, spinning a fairway bunker shot to 6 feet and making the putt.
He hit another stellar bunker shot at the 12th to about 4 feet after a poor tee shot. That birdie, and another at the 210-yard par-3 13th, pushed O'Meara to 16 under.
But Roberts answered each charge, thanks to a putter that saw Roberts make just one bogey Sunday -- one of only two bogeys the entire tournament.
Roberts birdied Nos. 7 and 8, then saw his birdie putt on 10 do a 360 around the hole and drop to get to 14 under. He pulled even with O'Meara at 15 under with a birdie on the 12th and added another at the 13th, from the fringe, to reach 16 under.
Roberts hit just 23 putts in his round and nine on the closing nine holes.
Mark McNulty, the second-round co-leader with Roberts, stumbled at the start with a four-putt from about 40 feet after reaching the par-5 first in two shots. McNulty shot a 3-over 75 and finished in eighth place at 8 under.
Hal Sutton made a huge charge, shooting a tournament-low round of 63 including an eagle on the final hole. Sutton finished at 12 under and in fifth place.
With his victory Roberts moved closer to Fred Funk in the Charles Schwab Cup points race. Funk finished in a tie for 55th and didn't earn any points.