News
FARMINGTON, N.Y. -- It took five days, five re-starts and plenty of patience for players to complete the 109th U.S. Open at rain-soaked Bethpage Black. In the end, seemingly everyone who teed it up would like to see the tournament return.
"Absolutely, no doubt. This is a great golf course. It's just that the USGA just got the short end of the stick on the weather." -- three-time winner Tiger Woods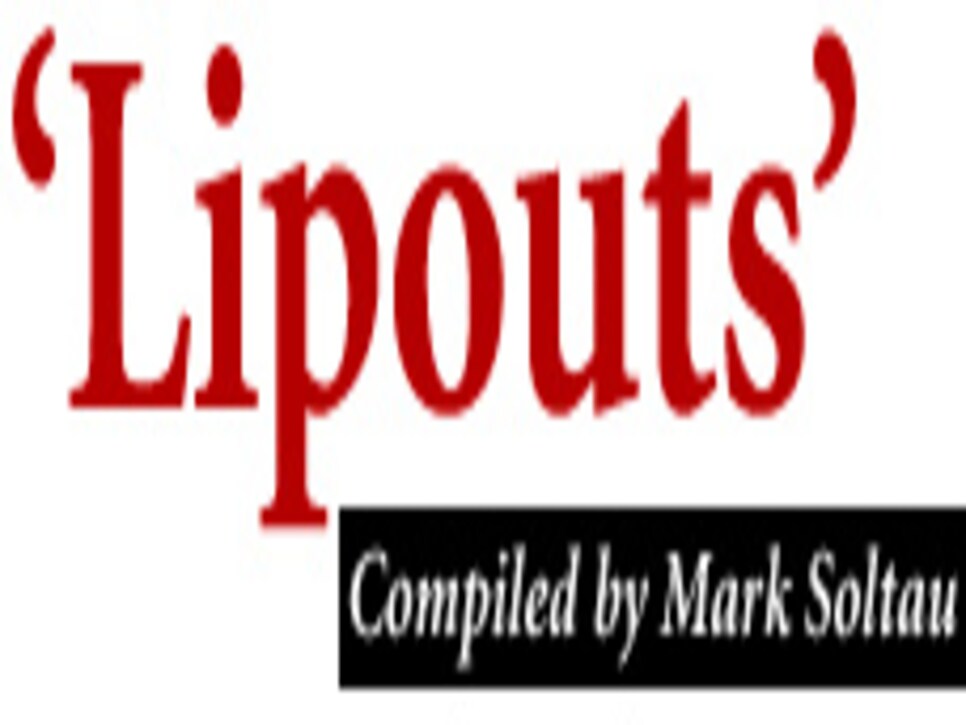 "It's a great golf course. It's going to host a lot of U.S. Opens. Obviously, it's a shame the conditions we played in. It's too good a golf course; it has the length. You don't have to worry about it being tough enough -- you have to worry about it being too tough.
"It's a perfect venue. You have all the New York corporations and money. All the fans are excited about it being here. Unfortunately we've had pretty crappy weather both times we were. But there's nothing you can really do about that. They say it's nice here, but I don't believe them. Some day it will be."-- former U.S. Open champion Jim Furyk
"I'd love to see the U.S. Open come back here, and hopefully see it play like it's supposed to play. I think it's an amazing course -- really, really difficult to play but fair. Both experiences have been great.
"This is a U.S. Open course, there's no question about that. It will be back here. I think we'd all be shocked if within a few months there's not an announcement. It may be a little while because I think they're booked up through whatever … but it'll be back." -- Stewart Cink
"The people here are incredible. And I just keep thinking that this is like the ideal spot to hold the Ryder Cup. The fans here, first of all, the golf course is terrific, because 16, 17 and 18 are so close together. And the way the fans are, I think we'd have a big advantage." -- Phil Mickelson
"Obviously they're cheering for Phil and all the other guys, but you know, I felt like I had a little bit of support out there. And the crowd was a little bit loud at times, but they were just tremendous. I think they kept me going, they kept everyone going. Because it's been a long week." -- Ross Fisher
"It was very frustrating, but it's part of it. Being a major and a U.S. Open, I think it's maybe a little more frustrating because you already know that you're in for a physical and mental grind. And then the course gets sloppy, you get delays, shuttle rides all over the place, it becomes even more of a test of your patience. Not only does it test your patience of bad bounces and bad lies, but also sitting in vans and warming up out there, taking a shuttle to another shuttle, and then waiting for the horn to blow. It's just tough on everybody. We'll come back here and I'm sure it will be dry one of these times when they play the U.S. Open here. I just hope I'm not too old enough to get in." -- Cink
"Glad to be through it and relieved it's over, but disappointed at the same time. A week off for rest for me." -- Graeme McDowell, who closed with a 74 and tied for 18th
"Long. Very long week. Very tiring week: Start, stop, up at 5:00 every day, walking through wet, heavy, long golf course. So tiring mentally and physically." -- David Duval
On disappointment that course didn't play like it was supposed to play because of rain:
"We have yet to play it hard and fast the two years we've played it. It was kind of getting that way in 2002 in the beginning of the week until it rained on Friday.
"But this golf course would play so differently. They never utilized the back tee on seven the whole week. We played it way up. They had to put a lot of tees u p this week just because it's so soft, and I'm sure they probably did that on 18 because the fairways are basically underwater." – Woods
"Can't imagine what he's going through, what he's thinking right now. He played so hard. I don't think I have seen him that intense. You could just see his demeanor. He was so focused. And I was so proud of how he played. It was inspiring to see a guy work that hard and try that hard for a championship and everything else." -- Hunter Mahan, on why he clapped for playing partner Phil Mickelson on the 18th hole
Call it the U.S. Wide Open:
"Seemed like this week it was anyone's Open here with all the conditions and all this stuff happening." -- Mahan
"It's what I want. It may be arrogance, but it's where I feel I belong. I stand before you certainly happy with how I played, but extremely disappointed in the outcome. I had no question in my mind I was going to win the golf tournament today." --* Duval, who loved being in contention in a major championship again *
"He was pretty quiet. And every time we hit, he never hits a shot when he's not ready. It takes him 30 seconds; takes him a minute; every time he goes in there (if) it's a rough shot, he gets focused. That's one area I'm working on right now to become more focused and watching the best player firsthand, I know what I've got to do." -- Aussie Michael Sim, who was paired with Woods in the final round and tied for 18th
"You don't want to know." -- Barnes, asked what went through his mind after making four-straight bogeys on the front nine Monday
Mark Soltau is a contributing editor to Golf Digest and the editor of TigerWoods.com.