News
Barron Denied Restraining Order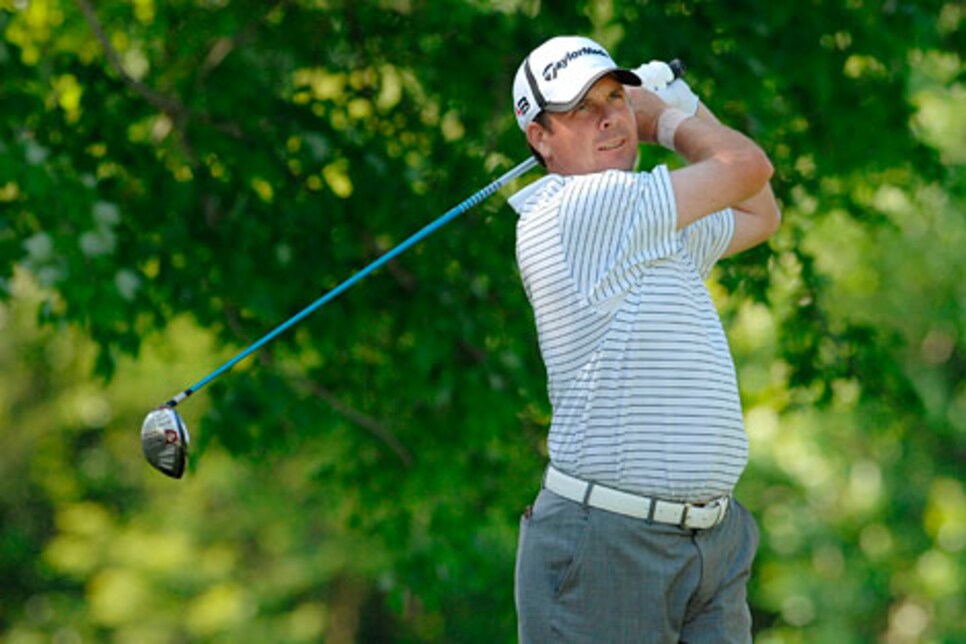 Barron will not be allowed to compete in the PGA Tour Qualifying Tournament this week.
MEMPHIS, Tenn. (AP) -- A U.S. magistrate on Monday denied a temporary restraining order sought by a golfer trying to block a one-year doping ban by the PGA Tour long enough to let him play at a qualifying tournament in Houston.
U.S. Magistrate Judge Tu Pham ruled that Doug Barron did not show a likelihood that he would win on his claims argued in a hearing Friday.
Barron, 40, of Memphis was the first to be banned for violating the PGA Tour policy that went into effect July 3, 2008. Barron, who started his career in 1995, tested positive for the anabolic steroid testosterone and propranolol, a beta-blocker that calms nerves, at the PGA's St. Jude Classic in Memphis in June.
The judge said Barron made a strong case that irreparable harm would be caused but ruled the harm to others and the public interest weighed in favor of denying the "extraordinary remedy" of the restraining order.
In his ruling, Pham wrote that Barron's participating in the qualifying round this week "could raise substantial public policy concerns regarding the enforcement of anti-doping policies in professional sports."
The PGA issued a statement after the ruling, "We are pleased with the court's decision and have no further comment at this time."
Attorney Jeffrey Rosenblum had argued Barron took the drugs under the supervision of a doctor for "therapeutic use" and made no secret of it. Rosenblum said that Barron is "disabled" under the Americans With Disabilities Act because low testosterone "impairs a major life activity and that is intimacy with your wife."
But attorneys for the PGA had argued a committee of doctors denied Barron's request for a therapeutic exemption in January 2009. An appeal to use the beta-blocker also was denied.
Rosenblum said Monday night that he was disappointed that the restraining order was denied. But he said they were encouraged by several findings by the judge and are considering a possible appeal.
"We consider this ruling to be a partial victory for Doug Barron. The Court's ruling supports our allegations that there are serious questions to be addressed regarding the PGA Tour's application of its anti-doping policy," Rosenblum said.