News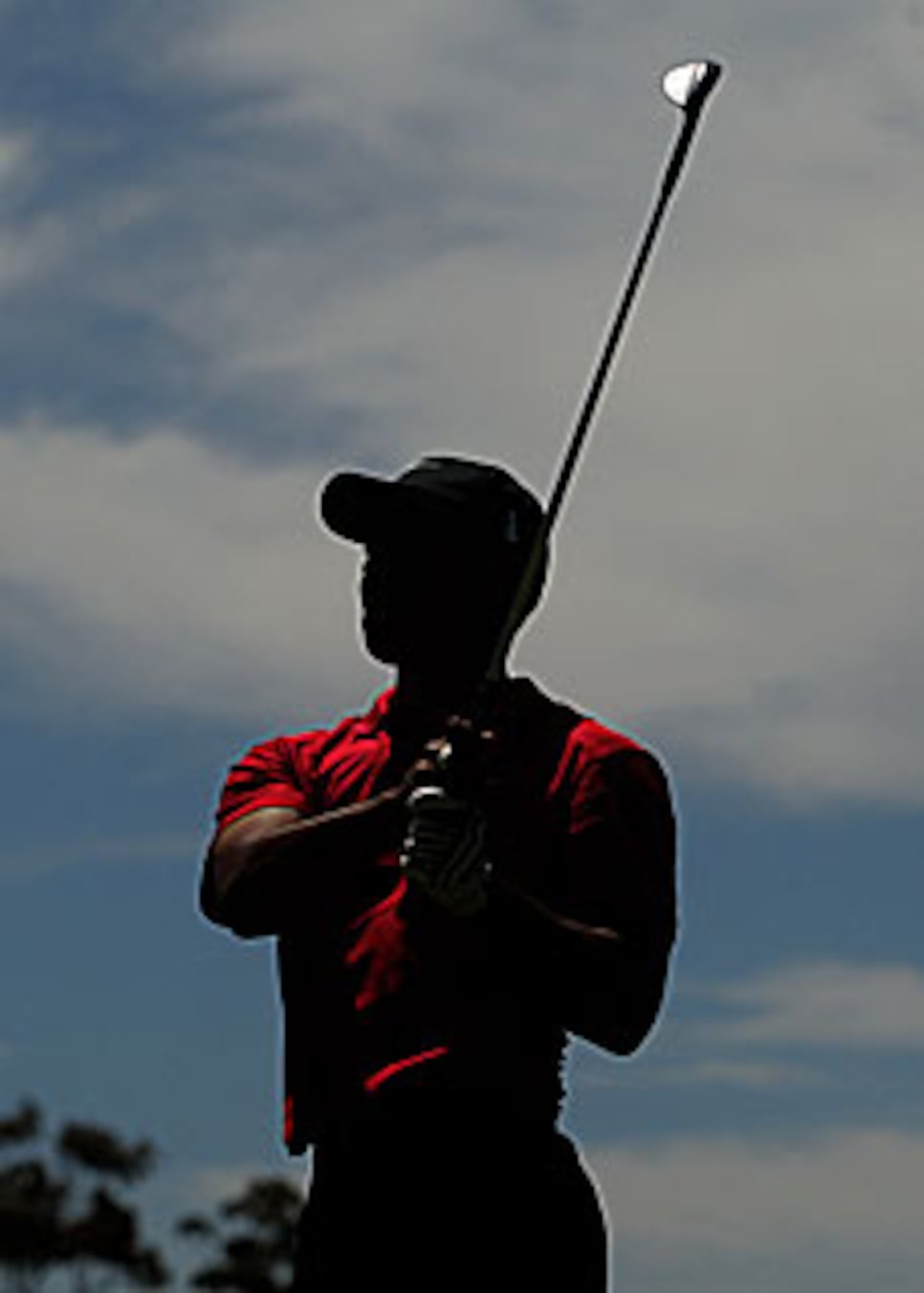 Tiger Woods shook off a disappointing round on Saturday with three birdies on his first six holes.
MELBOURNE, Australia (AP) -- Tiger Woods gave record crowds at Kingston Heath what they wanted to see -- exquisite shots and a closing round of four-under 68 to win the Australian Masters on Sunday for his seventh victory of the year.
In his first trip Down Under in 11 years, Woods put on quite a show for his $3 million appearance fee.
Woods pulled away from a three-way tie for the lead with three birdies on his opening six holes, then seized control with a tee shot to a back pin on the par-3 15th that covered the flag and stopped 6 feet away for his final victory.
He wound up with a two-shot victory over Greg Chalmers, who simply couldn't keep up along the back nine.
Woods has won 82 times around the world and in 13 countries at official tournaments. It was his first victory in Australia, where the government estimates its return on paying half of the appearance fee was some $20 million.
The crowd approached 25,000 all four days, giving Kingston Heath the look and the energy of a major championship. Woods slipped on a jacket for winning this Masters -- gold, not green -- and wrapped up his two-week international swing with a familiar outcome.
Asked what his legacy would be in Australia, Woods smiled and said, "I got a W."
"That was the goal this week," said Woods, who finished at 14-under 274. "I'm very thankful to have a chance to play in front of great people and put together some good rounds."
It was a sloppy round Saturday that turned the final day into a race.
Woods showed early, however, that he had fixed whatever was wrong. With a stiff breeze in his face, Woods ripped a 3-wood to the par-5 opening hole and the gallery erupted when it landed near the hole and rolled 30 feet away for a birdie.
Still tied with Chalmers, Woods took on a left pin at the par-4 fifth that stopped 3½ feet away, and followed that with a delicate pitch from about 75 yards to another dangerous pin, this one back and to the left at the edge of a deep bunker. It checked up at the ridge and trickled down to inside 2 feet.
About the only thing that flustered Woods was a photographer standing close to him on the 13th, and shooting two frames in the middle of his swing. That led to his lone bogey, and it bothered Woods to the point that he rushed through his shots on the par-5 14th for another par, allowing Chalmers to stay close.
Those hopes ended on the 15th, however, and Woods settled for pars coming in.
"You had to make some birdies early, and I was able to do that," Woods said. "I kept it going most of the day."
Jason Dufner, the American who is spending three weeks overseas, closed with a 70 to tie for third at 10-under 278 with Francois Delamontagne of France. James Nitties, who started out tied for the lead, shot 73 and finished alone in fifth, followed by Adam Scott, who closed with a 69 for his second straight top 10 on the European tour.
Woods has one tournament remaining -- his Chevron World Challenge in California the first week of December that counts toward the world ranking for the first time.
It was the sixth season in which Woods has won at least seven tournaments around the world.