News
"Greedy Host" Puts On A Show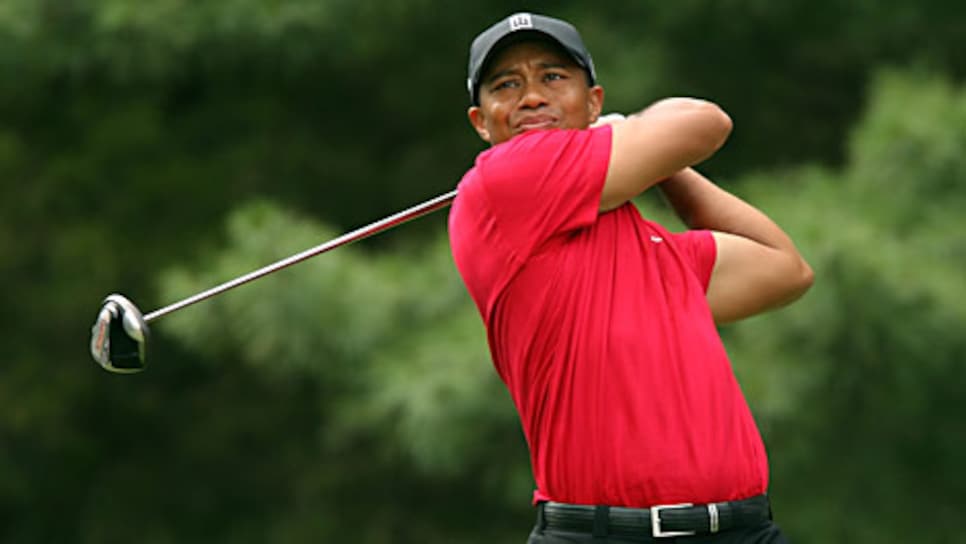 Woods made 73% of his fairways and averaged slightly more than 28 putts per round.
BETHESDA, Md. (AP) -- Tiger Woods made it a hat trick of victories in tournaments hosted by PGA Tour stars, this one the most meaningful of all because it was his own.
Woods lived up to his hopes of being a "greedy host" Sunday, leaving Anthony Kim in his wake and then making a 20-foot birdie putt on the 16th hole to overtake hard-charging Hunter Mahan for a one-shot victory in his AT&T National.
The challenge came from a rising star, just not the Californian anyone expected.
Mahan made six birdies on the back nine for a 62, tying the course record that Kim had set on Thursday. The final birdie on the 18th gave him a share of the lead, and Mahan had to wait more than an hour to see if Woods could top him.
Woods twice scrambled for par to stay tied for the lead, then looked as though he squandered a good birdie chance on the par-5 16th when his chip from the rough came out heavy and stopped 20 feet from the hole. Backing off once, he rolled in it, then walked stoically to the hole, nodding his head.
He closed with routine pars to finish at 13-under 267. The 68th victory of his PGA Tour career moved him to the top of the money list and the FedEx Cup standings for the first time this year.
Whether it gives him any momentum will be determined in two weeks at Turnberry.
All three of Woods' victories this year have come in his final start before a major, and he finished four shots behind in both the Masters and the U.S. Open at Bethpage Black two weeks ago.
The next stop is the British Open on a links course Woods has never seen.
As for the golf he played Sunday -- that was nothing new.
Woods kept mistakes to a minimum -- he failed to make par on the 11th hole for the fourth straight round -- and took advantage of his birdie chances when he had them.
Kim simply couldn't keep up.
It was the ideal final pairing at Congressional -- the world's No. 1 player and tournament host tied with Kim, a confident 24-year-old who was the defending champion. Kim lost four shots in four holes on the front nine, and didn't make a birdie on the back nine.
He closed with a 71 to finish alone in third, four shots behind.
"I had a lot of fun," Kim said. "I know I'll be knocking on the door again. It's only a matter of time. I learned if you have a birdie putt, you better make it."