News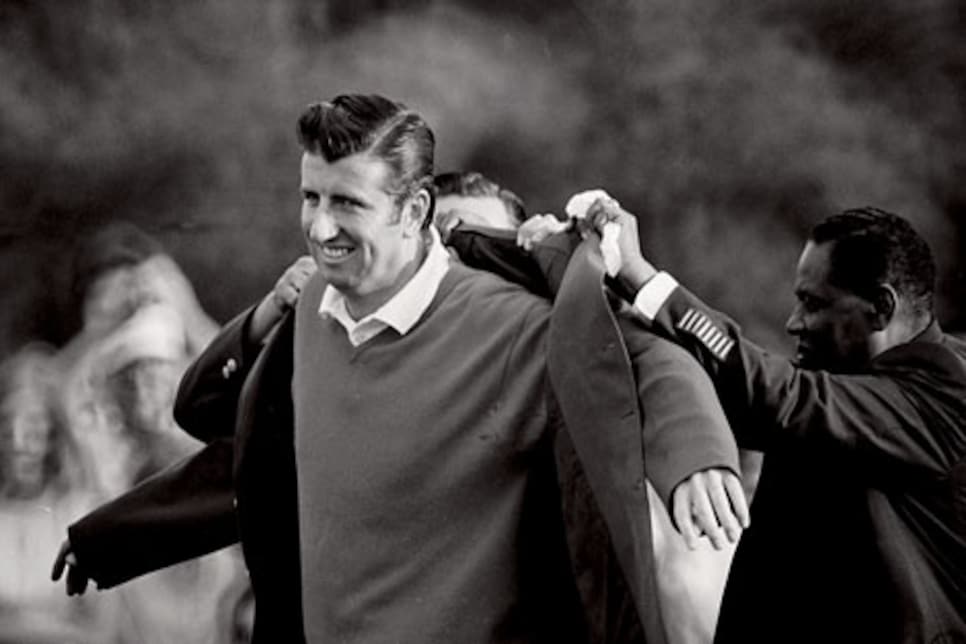 Known on the course as one the game's great putters, George Archer's life off the course was more complex.
Though 6-6 and a Masters champion, George Archer took pains to live his life under the radar. About the most attention he ever received was when it was posthumously revealed that he was functionally illiterate.
Until just before he died of lymphoma in 2005 at age 65, Archer kept his handicap a secret from all but his family and a very few intimates. The secret helped keep Archer's public persona small, while friends and family knew Archer as an outsized personality -- a gregarious, wise cracking, endearing know-it-all. He and his wife Donna, a 5-1 dynamo, were for 44 years by all accounts one of golf's greatest couples. This week both were honored at the George Archer Memorial Stroke of Genius Pro-Am, with the proceeds to go toward combating the illiteracy that caused Archer so much shame.
The event took place at the Peninsula Golf and Country Club just south of San Francisco, the club where Archer was introduced to the game as a caddie when he was 13. The place is a Golden Age gem, designed by Donald Ross in 1922 -- the only course Ross ever did west of Colorado -- and distinguished by artful greens with precipitous roll offs. Archer called it the most important place in his life.
"George told me when we met that he had felt suicidal as a teenager because he couldn't read," says Donna, "He always said if hadn't been for Peninsula, he would have ended up a bum or worse."
Instead, Archer earned a rewarding life in golf, a player admired by his peers as a fierce competitor who by consensus is considered one of great putters in history. In his early days hustling and playing amateur golf around San Francisco, Archer was known as "Trash Can George" because of his inelegant swing, magical short game and cold-blooded constitution. At Harding Park, a favorite Archer story involved his boasting he could play from the 18th tee to the 10th green -- a distance of more than 800 yards across a parking lot and adjoining in fairways -- in five strokes. After collecting a dozens of bets, Archer set off with gallery in tow, and with a trademark pitch and a putt, made his five.
Archer was also the master of the practice putting green at San Francisco's other great muny, Lincoln Park, often partaking in marathon night matches under a street light. "We had an apartment right across the street at the time," says Donna. "At midnight, when he told me, 'I'm going to go out and putt,' I knew it wasn't a big fib. All I had to do was look out the window, and there he was." From these beginnings, Archer became a top pro, finishing in the top four on the PGA Tour money list three times, collecting 12 victories (and 18 more on the Senior Tour), and bagging that green jacket.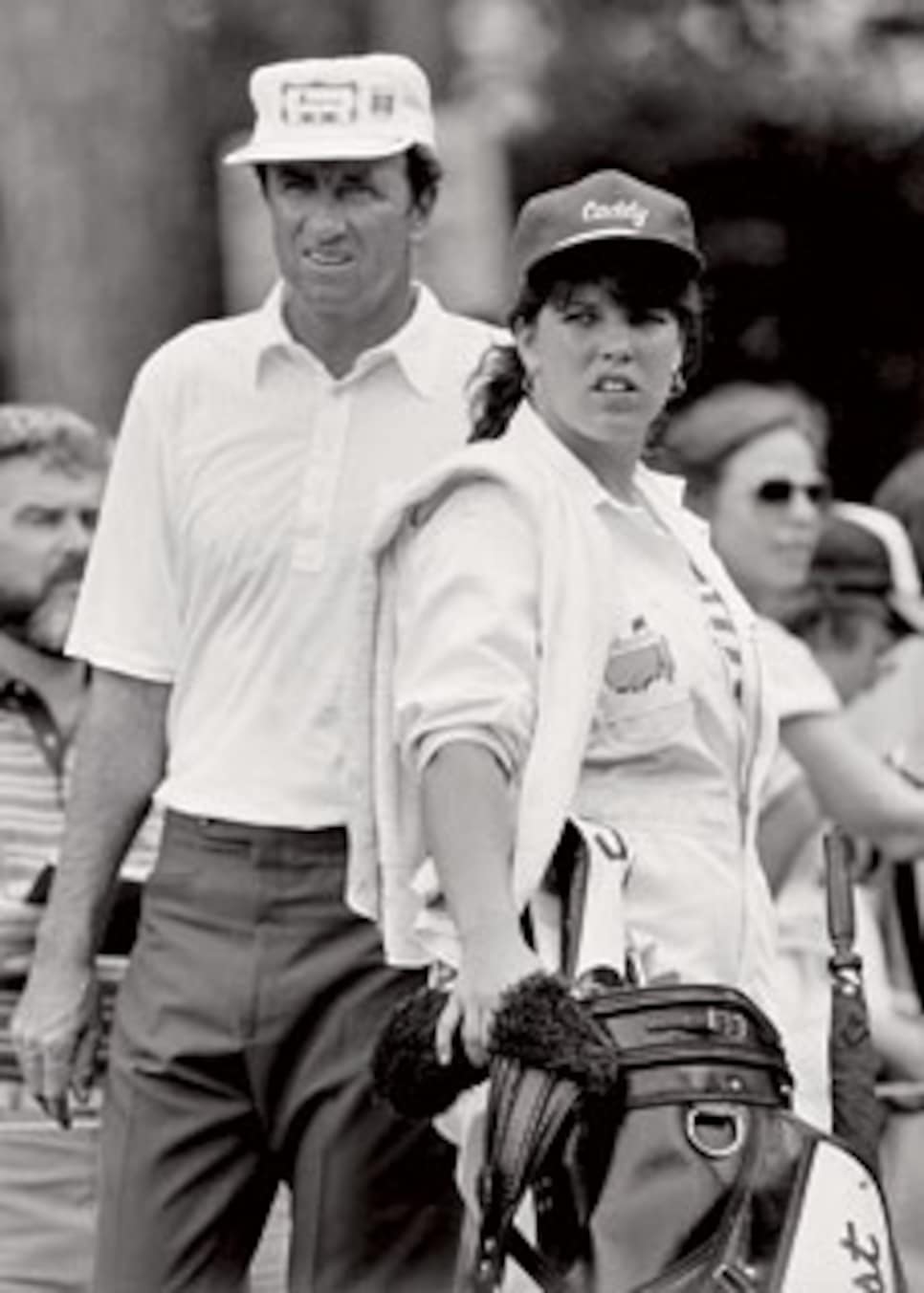 "I wasn't very good for a long time," Archer said in 1998. "I kept getting money games because I looked like a guy you could beat. The thing I had going for me was that I loved to play, and still do. I just kept playing."
"George was an amazing player," says Johnny Miller, a fellow San Franciscan who as a young pro regularly played practice rounds with Archer. "He found a way to get it around with that awkward swing, but he was a really fearless competitor and just cut your heart out with the putter. But off the course, George was a wonderful, funny, sweet guy. Everyone loved being around he and Donna because they were so much fun."
Miller and Dave Stockton, one of Archer's closest friends, put on a clinic for the assembled, transfixing the attendees with their assertive wisdom. Stockton, himself in the putting pantheon, has recently reemerged as the architect of Phil Mickelson's resurgence on the greens. "Phil called me and just said, 'I'm lost,' said Stockton. "But his problem was easy to fix. Mainly I got his hands ahead again with his old forward press. The ball started rolling in, and he said what a lot of people say when I help them, 'This is the way I used to putt when I was a kid.'"
Miller was at his oracular best, free to elaborate on everything golf rather than fit his thoughts into the quicker sound bites that television requires. A host of other greats, including Arnold Palmer and Jack Nicklaus, made donations. And Tom Watson offered the most coveted item for the auction, a framed series of photos from his shots on the 72nd hole at Turnberry, accompanied by his handwritten reflections on the experience.
It was an intimate, emotional day that was both melancholy and deeply gratifying for Donna. "It's almost as if people can finally now see the George that he didn't let them see," she said.
Donna first learned of George's illiteracy on one of their first dates in the late 50s.
"We got pulled over by a police car one day, and George real fast told me to switch seats with him," she said. "It turned out he didn't have a license because he couldn't pass the written test. After that, we took the bus until California instituted an oral test."
"George had learning disability, though nobody called it that then, and he was kept back in second grade three times. Then he got so tall, they just jumped him up to fifth grade. I mean, how did he have a chance after that, losing those years? Later in life we tried tutors, but they had very little effect. The problems have to be addressed early by qualified people, because they are almost always complex. George was partly dyslexic, but he also had an audio problem, where he heard words differently. He always said "idear" for "idea." For years he called me "Donner." I would tell him I was not a reindeer."
"All his years in school, he tried to take the easiest classes, and just sat in the back, stayed quiet and would get a C or a D. And he somehow managed to get his high school diploma. It's heartbreaking, because George was smart enough and tough enough to figure out some way, but it took so much of his energy, and he was always worried that he would be found out and embarrassed. If someone asked him to read something, he'd always say he forgot his glasses. If a fan asked him to sign an autograph "To Priscilla," well, he was sunk. But George would say, give me your name and address and I'll send you a photo and an autograph. And he always would. But he missed out on a lot. Sometimes he was short with reporters because he feared long interviews. He had to turn down things like commercials because he knew he couldn't read a script. And it was such a shame, because he was so likeable and people would have loved him."
Before he died, Archer agreed to let Donna make his situation public so other children could be helped. Subsequent events led her to start the George Archer Memorial Foundation for Literacy, which received the proceeds from Archer's tournament . Based in San Mateo, the foundation identifies second and third graders who need help and provides them with specialized tutoring.
"The statistics are staggering," says Donna. "I'm hoping to use George as the bridge to get the PGA Tour involved, hopefully to get The First Tee involved. So kids don't have to go through what George did.
"You know, all the time when he was alive, the public never got George. And that's why I'm so determined. Because, man, he was somebody to get."