News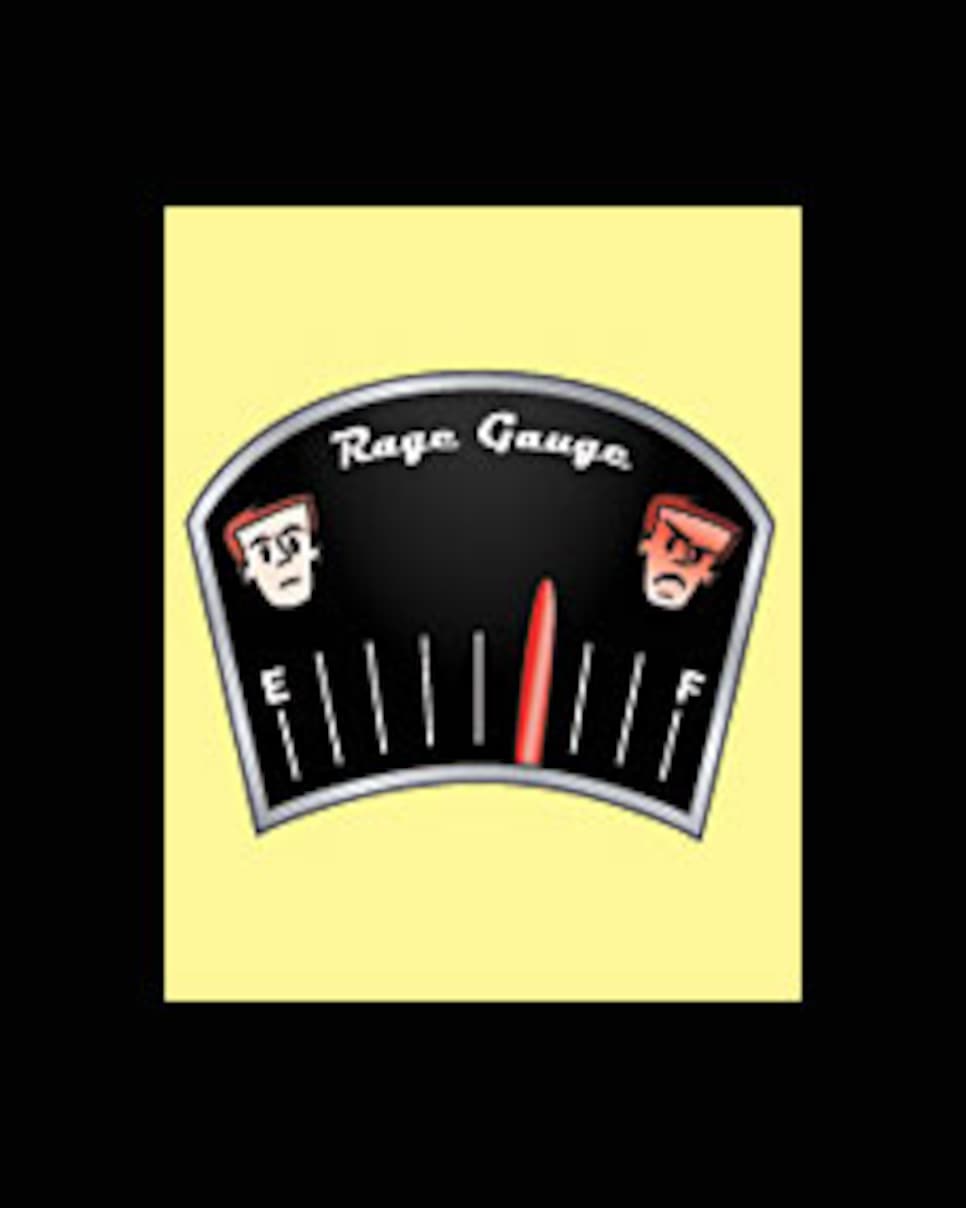 Where I live, we've had one day of lousy weather in the last two weeks, and it happened to be on the same morning I competed in my only inter-club tournament all year. Back when I hit balls by the thousands and shot a couple over par with one eye closed, I welcomed the cold, wet and windy conditions, knowing half the field would be eliminated on bad attitude alone.
Nowadays, I get half the opportunity to prove I'm half the golfer I used to be. Despite scheduling rain dates, then notifying the contestants in advance, my 18-hole, stroke-play qualifier was reduced to nine holes, only eight of which I played poorly. Others with scores well into the 40s seemed delighted by the decision, or should I say, a bit relieved, but I was incensed.
The awful golf bothers me, but there's a reason for it—I'm just not very good. Changing the format in midstream, which is what I putted through on the seventh green, that's worse than not very good. It's unacceptable. If participants commit to an event, the event must honor its commitment to the participants. I'm not sure even I could argue otherwise.
As my handicap rises and my expectations move in the opposite direction, my fondness for competition hasn't suffered in the least. It helps remind me how good the tour pros really are, how hard this game truly is, and how lucky I am to have gotten some satisfaction out of playing it reasonably well for certain periods of time.
Maybe I should go hit balls instead of whining about the nine holes that never happened. Maybe I've joined the half of the field that is eliminated on bad attitude alone. Too much bad golf will do that to you.
For more of John Hawkins' opinionated insight, watch the "Grey Goose 19th Hole," Wednesdays at 8 p.m. and 11 p.m. ET on the Golf Channel.