News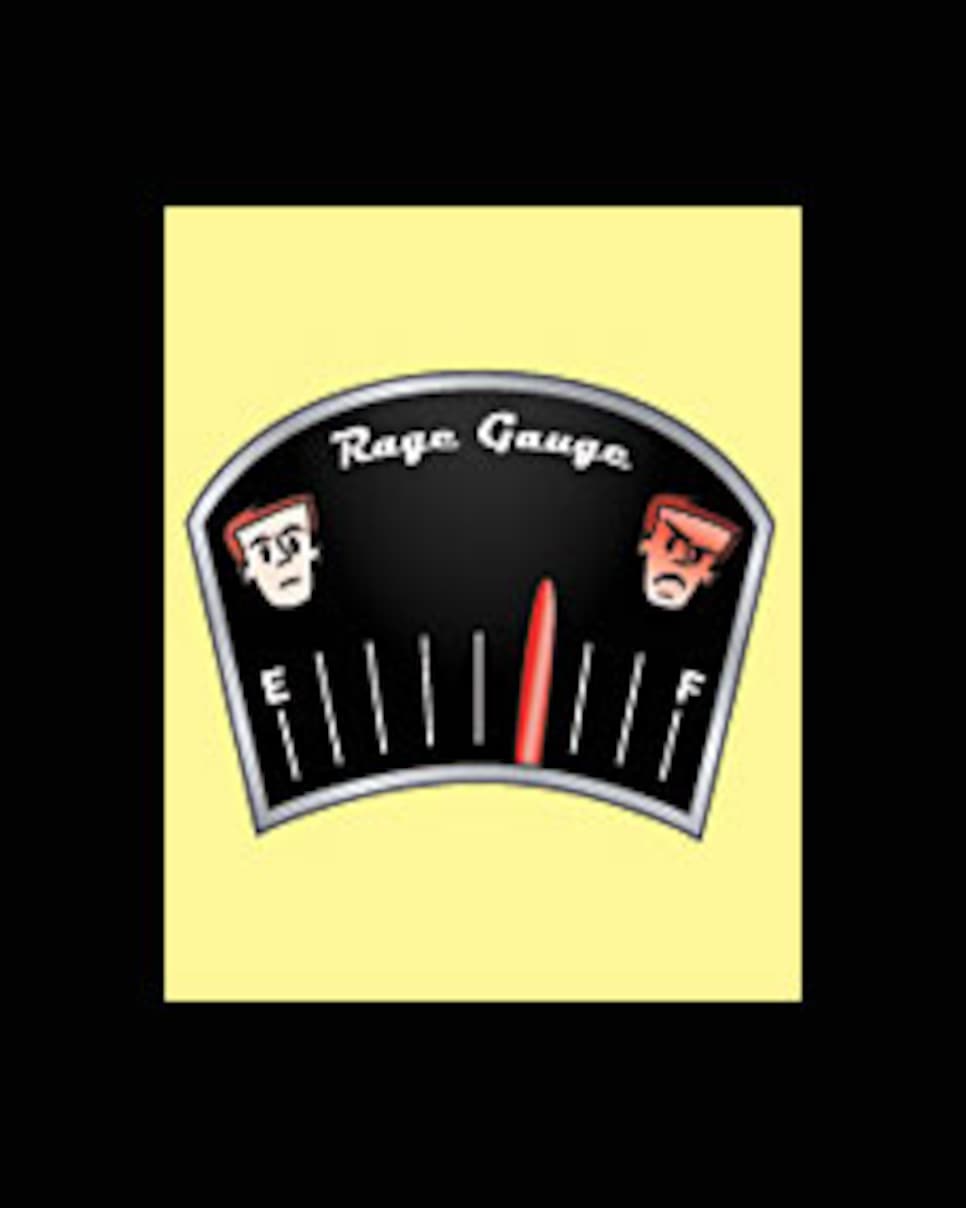 Tiger Woods expressed a certain amount of dismay over the fact his 70th PGA Tour victory was greatly aided by Padraig Harrington's triple bogey on the 70th hole, a Sunday afternoon kaboom Woods blamed on a slow-play warning from tournament official John Paramor. Harrington was rushed, Tiger theorized, and it directly affected the tournament's outcome. This from a guy who doesn't exactly need much help hoisting large trophies.
Paramor, the chief referee for the European Tour and perhaps the only hard-line rules official in pro golf, claims the Woods-Harrington pairing was 17 minutes behind schedule upon reaching the 16th green. Excuse me? I was in Minnesota watching the telecast, getting ready to attend my grandmother-in-law's 93rd birthday party, and I know exactly what time it was—time to get my own backside over to Aunt Patty's house by 5 o'clock Central.
If Harrington hadn't made such a mess of the 16th, he and Woods would have finished close to 6 p.m. Eastern, so they weren't even close to 17 minutes behind. Paramor needs a new stopwatch, or more importantly, Camp Ponte Vedra needs a new policy. Woods and Harrington weren't any slower than the pace we see every week from a final pairing in the hunt, and in this case, they were the hunt. Unless they throw down a blanket and start playing checkers in the fairway, you leave them alone.
There is no such thing as a slow-play advocate in pro golf, and I'm not auditioning to become the first, but I'm tired of the inconsistencies and the random nature employed to define a poor pace. You mean to tell me Sean O'Hair was moving along just fine as darkness fell at Bay Hill this past March? The last time anyone on the tour was penalized a stroke for falling behind was in 1992. Seventeen years. Now that's too long.
For more of John Hawkins' opinionated insight, watch the "Grey Goose 19th Hole," Wednesdays at 8 p.m. and 11 p.m. ET on the Golf Channel.