News
Mickelson Optimistic About Wife's Condition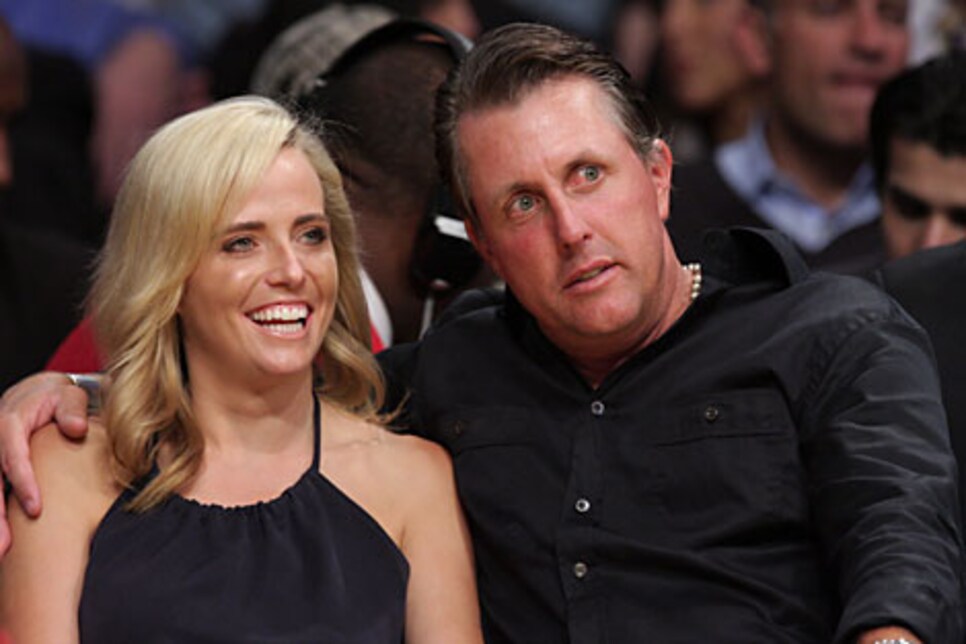 Phil Mickelson said the hope is that wife Amy's breast cancer was caught early.
NEW YORK (AP) -- Phil Mickelson had reason for optimism Thursday when he said doctors believe they discovered his wife's breast cancer early.
Amy Mickelson, who learned of the breast cancer last week, went through extensive testing this week.
"We have a wonderful team of doctors helping us, and it is believed that we caught this early," Mickelson said on his Web site. "We are anxiously waiting for a number of test results that will help guide us in the best possible direction."
Mickelson, the defending champion this week at Colonial, has taken an indefinite leave from the PGA Tour as he learns the extent of his 37-year-old wife's health.
Support has poured in from everywhere, and the world's No. 2 golfer took notice.
John Daly wore pink pants in the final round of a European tour event Sunday, while Rory Sabbatini wore a pink shirt to pay tribute to Amy Mickelson when he won the Byron Nelson Championship. Most other players wore a pink ribbon on their hats.
The PGA Tour Wives Association, with the tour and Crowne Plaza Invitational officials at Colonial, are asking players and their wives to wear pink clothing Saturday for a "Pink Out" designed to show support.
"It is hard to describe how much the outpouring of support has meant to us," Mickelson wrote. "When we heard about the Tour Wives, PGA Tour and the Crowne Plaza Invitational at Colonial organizing the 'Pink Out,' we both had tears rolling down our faces.
"This is such an incredibly thoughtful gesture, not only for Amy, but for the 200,000 women who are diagnosed with breast cancer each year."
Still to be determined is whether Mickelson will be able to play in the U.S. Open in two weeks at Bethpage Black, where he was runner-up in 2002 to Tiger Woods. He is prominently featured on one of the billboards leading to Bethpage State Park.
"Amy is such a supportive and loving life partner," Mickelson wrote. "She has always put me and our family first. Now it's time for her and her health to come first as we face this challenge together."