News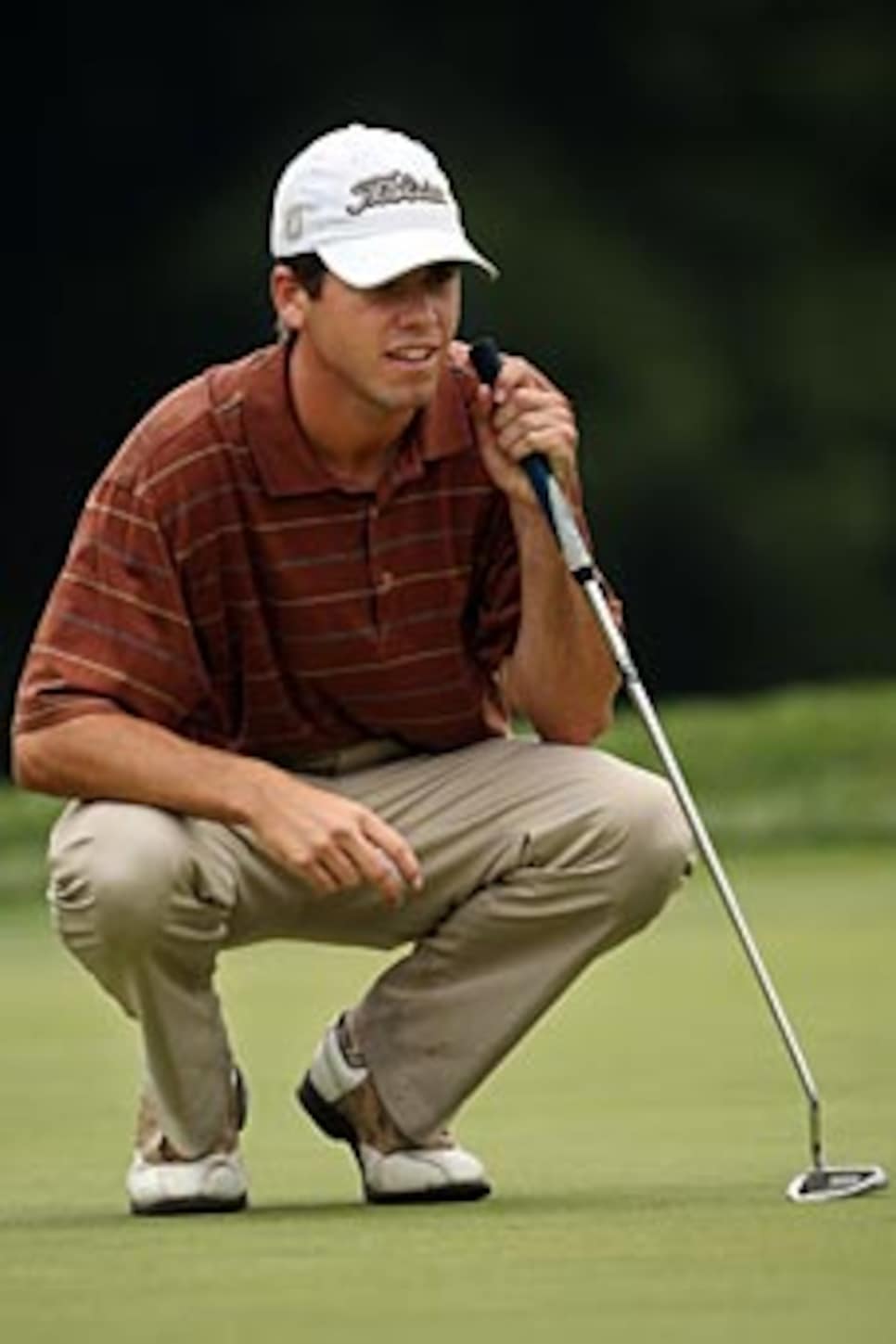 University of Clemson star Ben Martin defeated Tulsa golfer Nico Geyger 2 and 1 in the round of 16.
TULSA, Okla. (AP) -- With just two holes left to play at the U.S. Amateur, Steve Zeigler found himself in just the type of situation he relishes.
At the end of a grueling day at Southern Hills Country Club, he needed to win back-to-back holes just to keep going. He came up with a pair of birdies to extend the match, then finally finished off Dan Woltman from Wisconsin in 22 holes to advance to the quarterfinals.
"To have that pressure on your back, it makes you attentive. It makes you extremely focused. It can put you in this tunnel vision sort of mode that I had for the last eight holes there," said Zeigler, a junior at Stanford.
Zeigler got up and down from a greenside bunker to make birdie at No. 17, then got close enough with his 7 iron approach shot on No. 18 to drill another pressure-packed putt.
"That's what I play for. I've had very, very cool golf experiences and that's easily in the top three. Maybe the best golf experience I've ever had in my life," Zeigler said. "He didn't make a bogey from the eighth hole until the last one and I was 2 down. To have to make birdies on a course like this just to come back is just about impossible.
"He played so steady. He played so well. I feel very fortunate to have come out on top."
Zeigler was 3 down after seven holes before Woltman bogeyed No. 8. Woltman then ran off 12 straight pars before making bogey at the fourth extra hole -- at the same spot where he'd started pulling away with a birdie the first time through.
"My heart was thumping for a while," Zeigler said.
Zeigler advances to face Byeong-Hun An of South Korea, who needed two extra holes to beat Mike Van Sickle, the son of Sports Illustrated golf writer Gary Van Sickle.
The other quarterfinals pit fourth-seeded Ben Martin against Arkansas senior David Lingmerth, Oklahoma State sophomore Peter Uihlein against Texas senior Charlie Holland and Fresno State freshman Bhavik Patel of against Phillip Mollica, Martin's former teammate at Clemson.
Martin is the only one of the top 20 qualifiers to reach the final eight.
Holland beat top seed Tim Jackson 1 up in his first of two rounds Thursday, and Mollica took out No. 2 seed Mark Anderson 1 up in the round of 16 in the afternoon.
Uihlein, whose father, Wally, is the CEO of the company that owns the Titleist brand, advanced with a pair of 2 and 1 victories, against Connor Driscoll of UCLA in the morning and Connor Arendell of Louisville in the afternoon. He is the last of the Oklahoma college players left after former Tulsa golfer Nico Geyger lost 2 and 1 to Martin.
Uihlien finished off Arendell at 355-yard 17th with a 6 iron off the tee that landed at the top of a ridge. With 97 yards left, he hit a wedge within 10 feet of the pin and watched as Arendell tried to chip in from just off the green for a miracle birdie to keep the match going. When his ball kept rolling off the front side of the green, he conceded the match to Uihlein.
Like Zeigler, Uihlein is trying to rally for a spot on the Walker Cup team. Just four months ago, he'd been benched by Oklahoma State coach Mike McGraw and shipped off to an NAIA tournament in Oklahoma City. Since that win at the Gaillardia Intercollegiate, he's been on a tear.
"Just with where I was six months ago and how I was playing, just to be considered (for the Walker Cup), definitely that's a plus," Uihlein said. "I feel like I've fought my way back onto it, and that's all I could ask for."