The Loop
GW Monday: Would Tiger consider Butch again?
Amid the second-guessing of Tiger Woods' latest swing change, the most common plea is "Why doesn't he just go back to Butch Harmon?"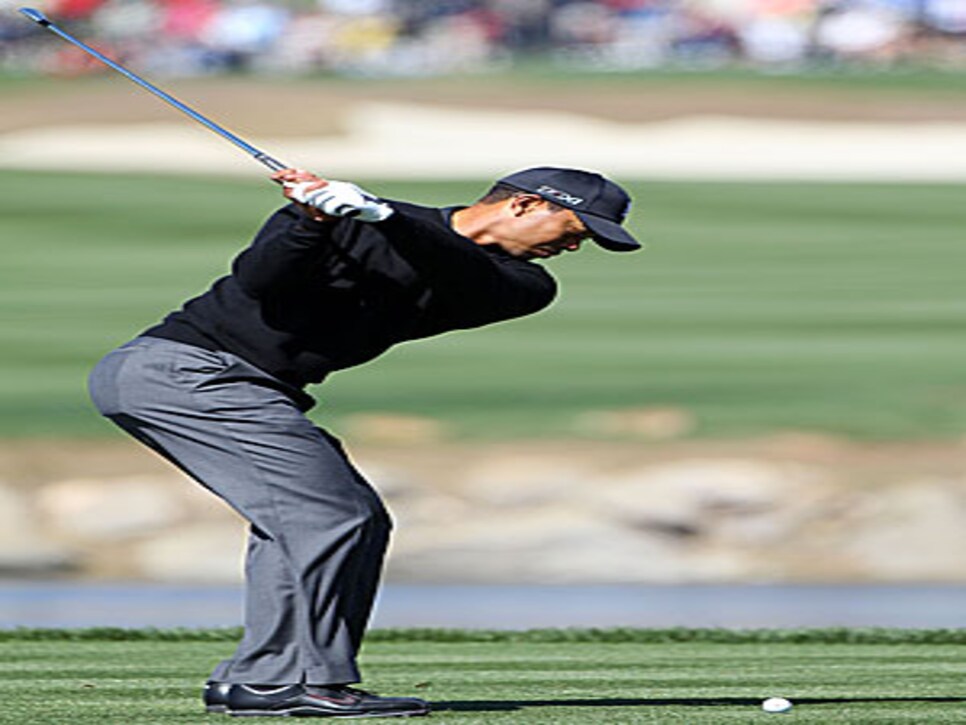 There are many reasons that probably will never happen, but the biggest is not Woods' pride. As good as his swing performed from 1999 to 2002, it wasn't perfect. Harmon's fix for Woods' most persistent flaw -- getting "stuck" by having his hips outrace his arms on the downswing -- was to slow his hips down. It worked: Woods' control off the tee was never better and he was plenty long.
But fast hips are an essential gift employed by the great ball-strikers, and Woods was not satisfied with having to suppress his athleticism. He wanted a swing that allowed him to move his body as fast as he wanted without a loss of control. Woods went to Hank Haney with the expectation that putting his club on a better plane would do just that. But as well as Woods played with Haney, he never truly conquered getting stuck.
Under Sean Foley, Tiger is attacking the problem with new information. Although his results haven't been consistent, he believes the quality of his good shots are better than ever. But what's becoming increasingly apparent is that Woods' problems are more mental than mechanical. For all the personal upheaval Woods has undergone, the effect has probably been underestimated. Getting over the guilt, loss of confidence and urge for self-punishment remain a higher hurdle for Woods than any swing issues.
(Photo: Sam Greenwood/Getty Images)