The Loop
Golf World Monday: Why New Orleans is a good fit for Guan
The flag of China waves alongside the Stars and Stripes at Lakewood GC in New Orleans--and for good reason. This former home to the tour stop now known as the Zurich Classic has become a home away from home for Tianlang Guan.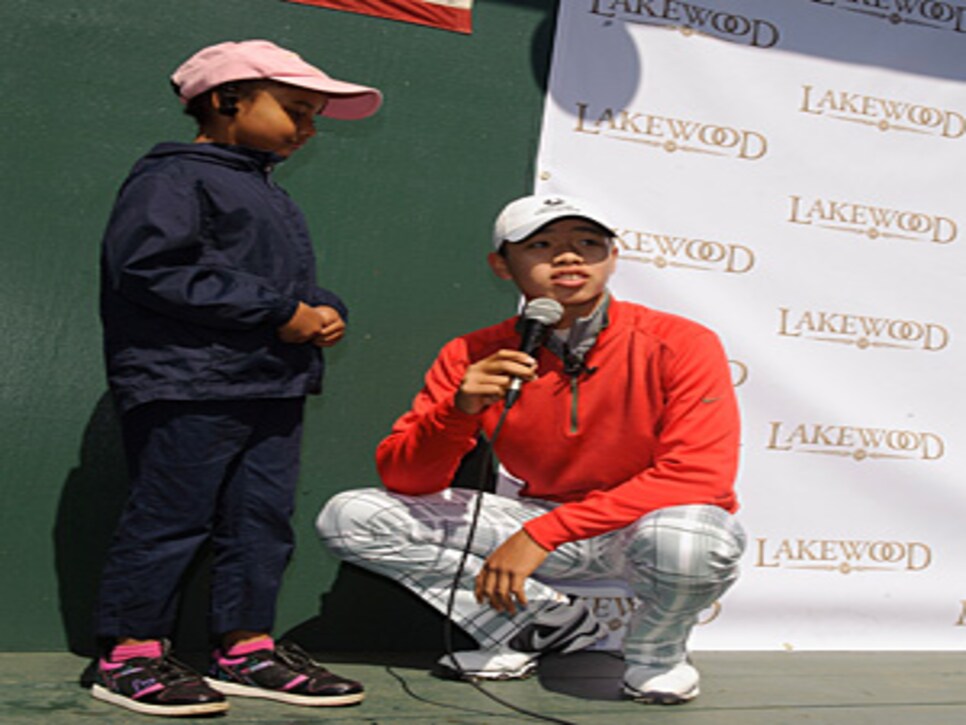 The golfer's connection with the Big Easy started with a family friend who hosted the Guans when the youngster tried to locally qualify for the U.S. Open at Lakewood. The 14-year-old has been in New Orleans since spending a week in the Masters spotlight. On Saturday he led a junior golf clinic while prepping for the Zurich, to which he was given a sponsor exemption.
In fact, he has become such a fixture around Lakewood that he now has a nickname. "We call him 'Langly,' '' says Jimmy Headrick, director of the club's junior golf program. "That's what Mom and Dad call him, so we call him that too."
From director of golf Brad Weaver welcoming him to Headrick's junior program, Langly has been made to feel welcome for all the right reasons. The club's fast greens also don't hurt.
"We're just one small spoke in the wheel," Headrick said. "What started out as friendship grew for all the right reasons. I think they saw we were real, that we were all about Langly being a young man who grows into the best he can be, not how we were benefiting from his presence."
Headrick is not Guan's swing coach; nor has he become a life coach. He won the PGA's Junior Golf Leader Award in 2008, three years after Hurricane Katrina wiped out his jobs as director of golf at Eastover CC and coach of the University of New Orleans' women's golf team. Already in his 50s, Headrick reinvented himself as part of the New Orleans golf revival, first helping the city get its First Tee Program back off the ground and now running a thriving junior program at Lakewood.
His diversified program features over 300 kids of Asian, Indian and African-American descent. He points out that 35 percent are girls, so in essence, this is a feeder program into Augusta National's new Drive, Pitch & Putt competition, along with the next generation of golfers.
On Saturday, Langly was the only golfer from China on the practice ground at Lakewood. As part of his role as golf ambassador, he gave a 90-minute junior golf clinic to his contemporaries. He was asked about being in the Butler Cabin, playing with Tiger Woods and his first-tee nerves.
"The key is when a child takes ownership of his or her love of the game," Headrick said. "When it becomes their golf game, the motivations come from themselves. They see that in this young man, and it inspires them. Langly has taught us more than we can ever teach him."
Yes, he spent three weeks at Augusta prior to the Masters and was the only amateur to make the cut. And yes, he's going to be playing his first non-major U.S. tour event on a 7,425-yard TPC Louisiana. But when you get right down to it ...
"He is still a junior golfer," Headrick said. "No matter what everybody says, he's just a kid."