The Loop
Golf World Monday: What golf can learn from baseball's Hall of Fame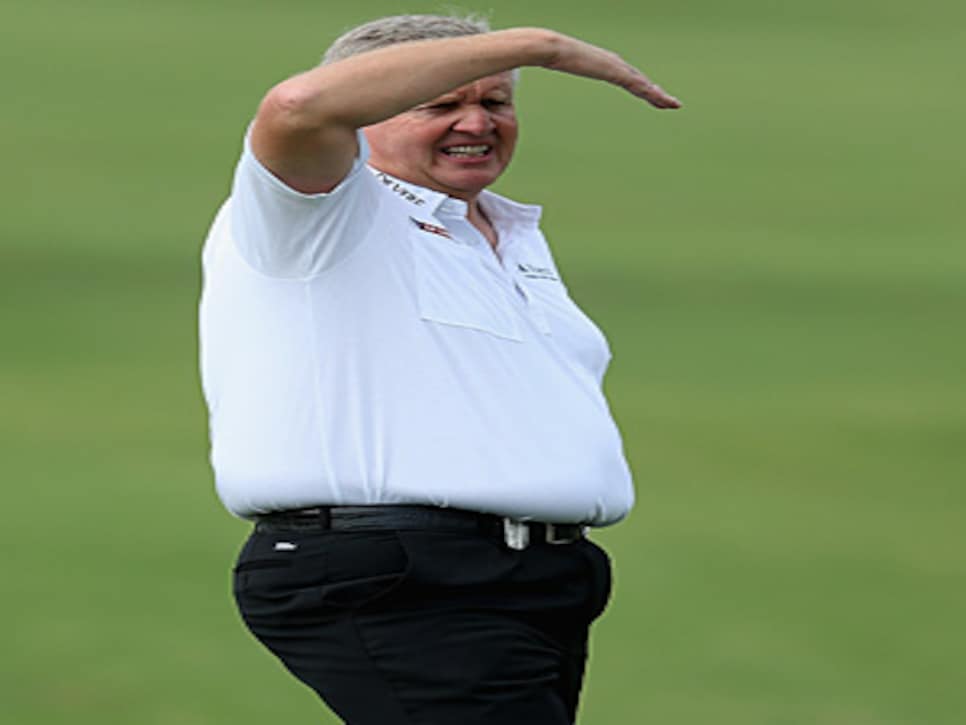 Golf needs to take a lesson from Major League Baseball. Last week its Hall of Fame chose to take a pass, failing to elect a single new member as no player was named on the 75 percent of ballots needed for induction.
Yet in 2004 the World Golf Hall of Fame added the proviso that -- after already dropping its hall standards from 70 percent to 65 percent in 2000 -- "in the event that no candidate receives 65 percent, the nominee receiving the most votes with at least 50 percent is elected." That amendment will let Fred Couples and Colin Montgomerie, both named on 51 percent of their respective ballots, into the hall this May.
Although it is easy to understand the desire for star power to attract fans and media to the ceremony, doing so by inducting players on what is essentially a technicality is unfair to the hall, the fans and, to some extent, the player.
Take Vijay Singh, who got in with 56 percent in 2005. Singh is a sure-fire, deserving Hall of Famer with 34 PGA Tour victories and three majors. Would it have been so awful to wait until he got the required number of votes?
Golf's hall should practice what so many instructors of the game preach: patience.