The Loop
Golf World Monday: Stack and Tilt's future
A young gun who misfired but never capitulated, the 29-year-old Aussie registered a two-stroke victory over Vijay Singh to notch his third PGA Tour title and erase memories of his final-round meltdown at the 2007 U.S. Open at Oakmont CC. Call it just desserts for a personable and thoughtful young man who missed the cut at Torrey Pines but still showed up Sunday to cheer friend Bubba Watson to victory in the Farmers Insurance Open.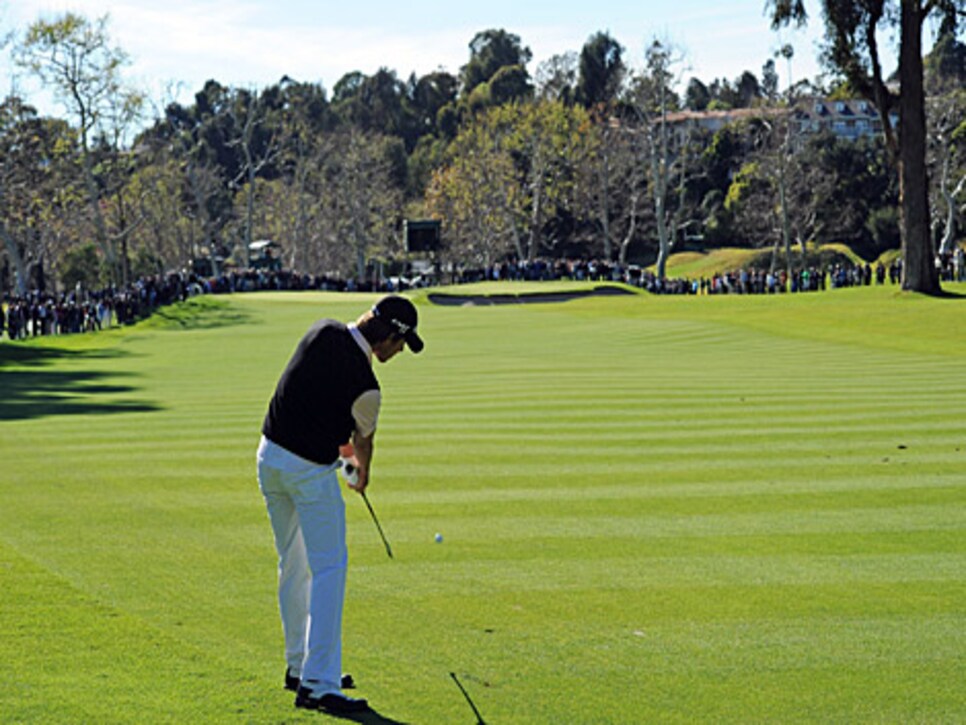 (Baddeley's win was his first in four years, and his first since abandoning the Stack and Tilt method. Photo by Getty Images)
Baddeley returned to original teacher Dale Lynch in 2009 and rebuilt his game. "It felt like coming home," he said. Former Masters champ Mike Weir is no longer a disciple, either.
The method might work for the average player -- and work well, because it's such a simple concept that eliminates a lot of moving parts -- but at the pro level the evidence suggests it's not holding up.