The Loop
Golf World Monday: Singh plays under cloud
Vijay Singh told Golf World at the Sony Open in Hawaii that he was so excited for the season that he planned to play the PGA Tour's entire West Coast schedule. "My attitude is like I'm 30 again," he gushed.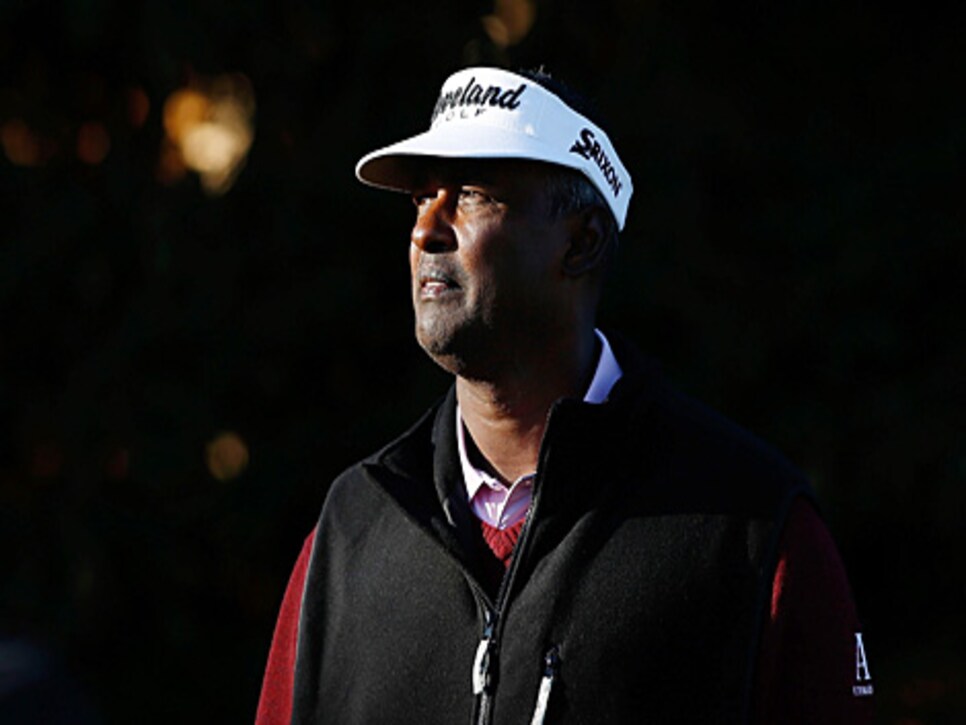 That was before he obtusely admitted in a national magazine that he used a deer-antler spray containing a substance prohibited under the tour's anti-doping policy. Singh's admission, which he later confirmed in a statement, is tantamount to a positive drug test. Singh met with tour commissioner Tim Finchem last week at the AT&T Pebble Beach National Pro-Am, presumably to give his explanation.
Singh looked out of sorts on the Monterey Peninsula, but he was allowed to play, and he is entered in this week's Northern Trust Open. The obvious question is: Why is Singh permitted to keep competing? The answer is that a decision-making process, and possible appeal, are underway.
What seems like a clear-cut case from the outside probably is much less so from where Finchem sits, because the tour is given huge discretion in the severity of sanctions, from maximums of a one-year suspension and $500,000 fine to a minimum of rehab with no suspension or fine.
The tour is required to make public any suspension under its anti-doping policy (with the discretionary exception of "drugs of abuse"), but until or unless that happens, the process is confidential.