The Loop
Golf World Monday: Short course trio holds up
The spectacular weather at Pebble Beach this past weekend masked an important fact. All three of the courses used for the AT&T Pebble Beach National Pro-Am measure less than 7,000 yards -- and no one said they were obsolete as tour venues.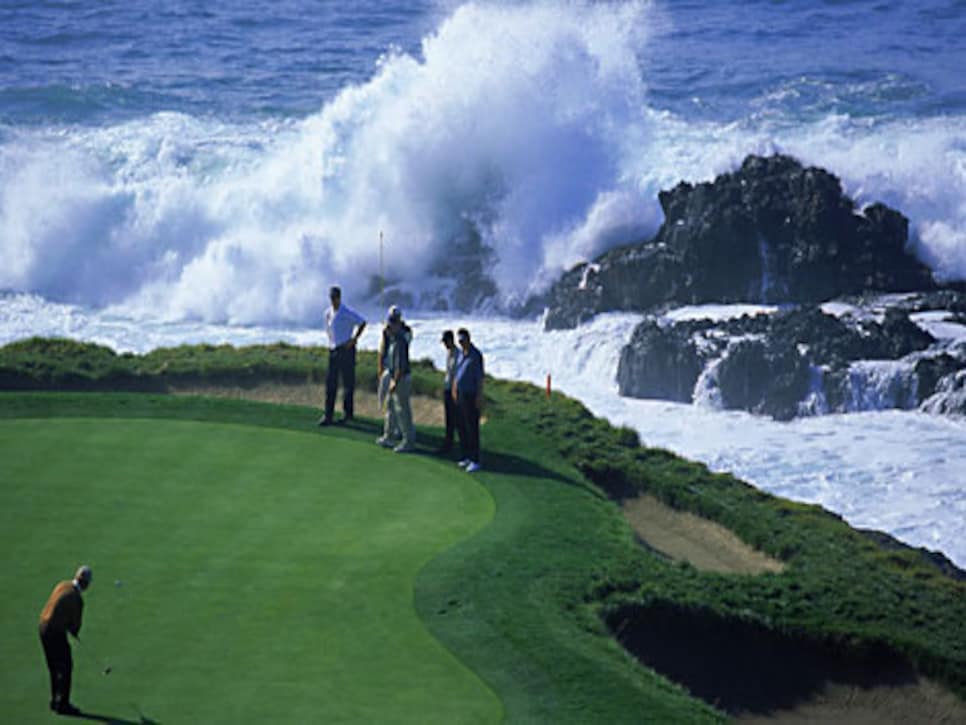 Modern equipment has made the sub-7,000-yard course a bit of a rarity. Rarer still are ones of that length that can stand up to PGA Tour players. But they exist. Tour courses are lengthened to mask inferiority of design or out of ego by those fearing a sea of red figures. But it is not out of necessity. Pebble Beach, Spyglass Hill (that's its third hole, pictured above) and Monterey Peninsula CC's Shore course proved that this week. The winning score was 15 under. Hardly Armageddon.
And when the scores do hit 20 or so under par, perhaps critics ought to calm down and enjoy the show the pros put on. It's not creating a disconnect with golf fans or ruining the game. Instead, shorter courses, which demand an array of shotmaking skills are like the weather this week on the Monterey Peninsula -- absolutely perfect.
(Photo: Jeff Gross/Getty Images)